Gabrielle Union continues to anger Siohvaughn Wade (nee Funches) the ex-wife of Miami Heat basketball star Dwyane Wade. During a recent television appearance, the actress recounted the events surrounding Wade's marriage proposal last month.
Union stated during a trip to the couple's new home that is under construction, Wade got his sons to hold up a sign that read "Will you marry us." Union cockily stated "they ask me all the time" and "this is embarrassing, now they've created signs." Then Wade got on one knee and proposed prompting Union to state, "You're serious?" She accepted his proposal of marriage, much to the anger of his ex-wife, who is not pleased her sons were used as apart of it.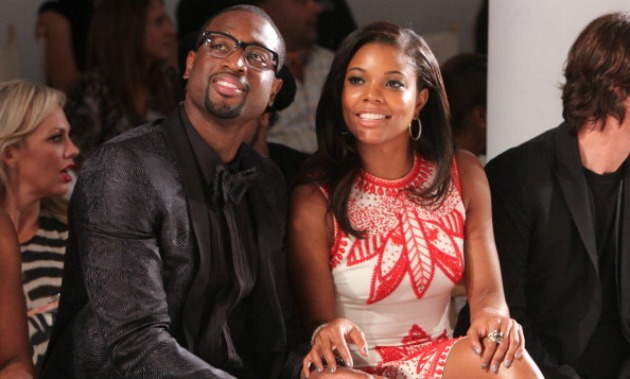 Since the beginning of their relationship in 2009, Union has been publicly accused of breaking up Wade's relationship with then wife, Funches, who bitterly spoke out. Union kept taunting Funches with online comments and public conduct designed to get under her skin. Funches even sued Wade over her adulterous conduct.
Some speculate the proposal was due to the fact a woman named Aja Metoyer was about to go public with the fact Wade has been having sex with her for the past 9-years and it resulted in a pregnancy in 2013. Wade and Metoyer's secret son Xavier was born in November 2013, much to Union's embarrassment as she was dating him at the time.