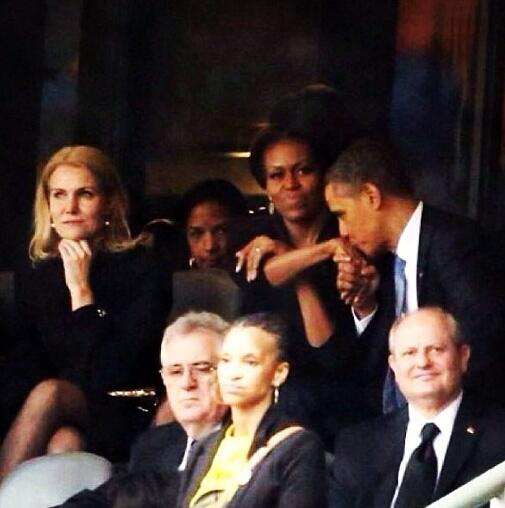 Danish Prime Minister Helle Thorning-Schmidt. U.S. First Lady Michelle Obama and President Barack Obama
Any smart husband knows how to get out of the doghouse, when he's done something his wife isn't thrilled with, that firmly placed him in trouble. President Obama is no different. After getting platonically playful with leggy Danish Prime Minister Helle Thorning-Schmidt, "arm-y" Michelle Obama with her perfectly toned arms, was looking at her husband and Schmidt like she was summoning the strength of Mike Tyson to deal with both of them.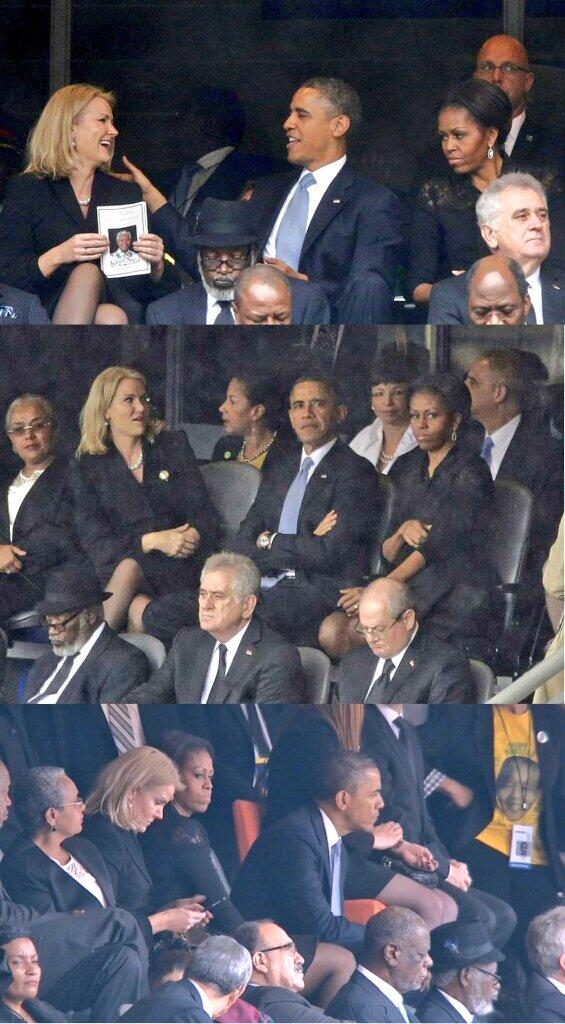 However, Mr. Obama
groveling
bent over and kissed Mrs. Obama's hand (yea, he saw that frying pan in his future and wanted to avert it). After the chivalrous
sucking up
gesture, Mrs. Obama beamed from ear to ear. Problem solved. She has Obama whipped. Man stares down terrorists and tyrants, but can't stare down his wife (kidding).