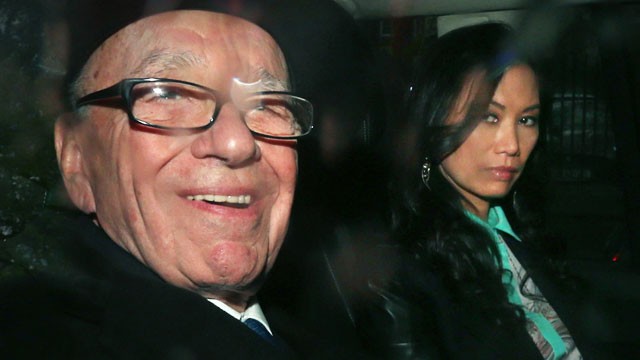 If looks could kill... Murdoch getting the death stare from wife Wendi
[Article background: this is another in the series of phone hacking articles the Judiciary Report has published, regarding a scandal I broke first in October 2005, via a
police complaint
I filed with the Metropolitan Police in London, England. 90 people have been arrested by the Metropolitan Police since the time I filed the complaint. However, the Murdochs and other key conspirators remain free and
the FBI
has not arrested anyone, though the crimes began and continue in News Corp's New York headquarters]
It was announced recently that malevolent media magnate Rupert Murdoch, responsible for the horrible phone hacking and computer hacking scandals, has finalized his divorce from third wife Wendi Murdoch. The News Corp chairman sent press quotes via a representative, stating the settlement, regarding the dissolution of marriage was amicable. However, The Judiciary Report was advised it was anything but.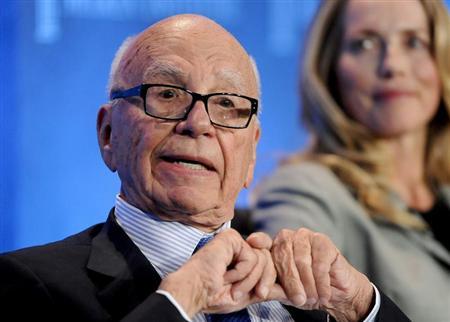 Rupert Murdoch: and she better keep quiet after all the money I paid her...
Murdoch, whose dirty style of tabloid journalism ended many a marriage around the world, via tell-alls and bribes for dirt on high profile marriages, got a dose of his own medicine via Wendi, who is half his age, cheating on him. Murdoch also cheated during his three marriages as well. The disgraced and public animosity that enveloped the Murdoch family during the phone hacking scandal also placed a terrible strain on his marriage to Wendi, who was well compensated to keep quiet about what she knows, which is enough to land Murdoch in prison for life.