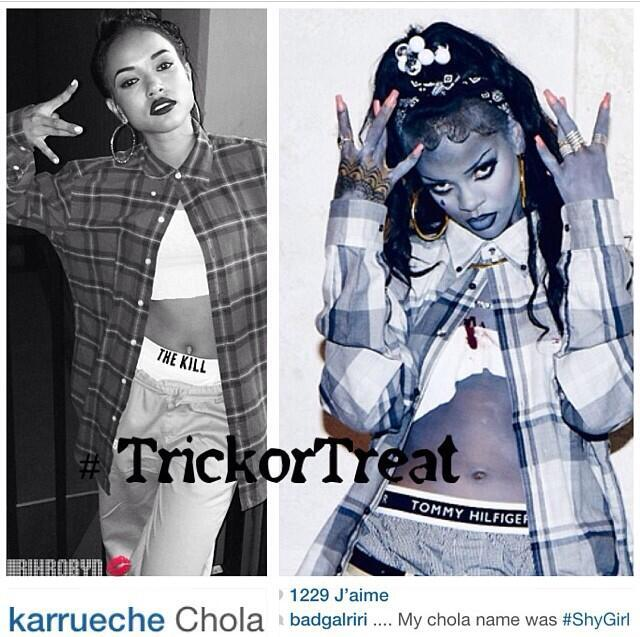 Karrueche Tran (left) and Rihanna (right) last month. Rihanna mimicked Tran days later with the same outfit.
The proof is there that singer Rihanna is obsessed with model Karrueche Tran, due to her relationship with Chris Brown, the love of the former's life. Rihanna is constantly taking written and verbal shots at Tran, who has taken the high road thus far and not responded.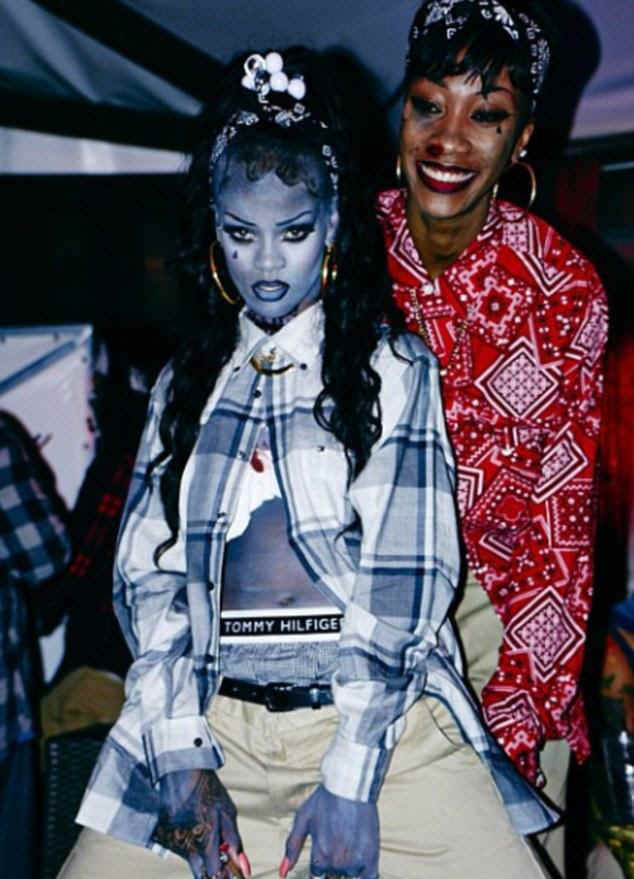 Rihanna mimicking Karrueche Tran's "Chola" for Halloween but instead Rihanna goes as a dead "Chola" which is being perceived as a threat by some internet readers.
Rihanna is mimicking Tran, dressing like her as well. When Chris Brown gave Tran a designer purse, Rihanna went out and bought the exact same handbag. When Brown bought Tran a Porsche to drive, Rihanna had Jay-Z give her one, which comes out of her record company advances under recoupment costs that she must repay out of her record sales. Tran started a fashionline, then Rihanna ran out and got one too.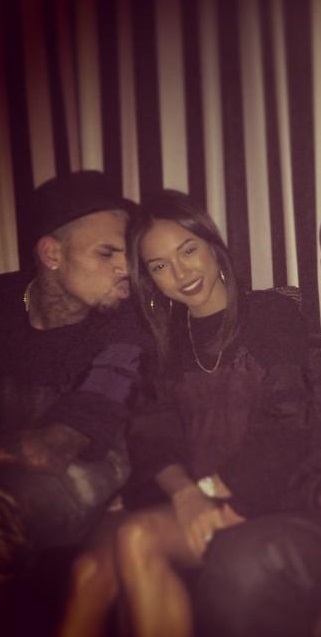 Chris Brown being affectionate with Karrueche Tran
It's as though she is trying to be become like Tran, subconsciously trying to replace her, because she is the woman Brown is in love with and cares for. However, does she measure up in terms of looks. Tran is a beautiful model, who repeatedly outshines Rihanna in the looks department, as she has a natural look and puts herself together far better. Tran has a better fashion sense.