TLC's former manager and mentor, Pebbles, cleared the air on the Wendy Williams Show and in a separate video interview with the Huffington Post. Pebbles refuted TLC's claims in the film "CrazySexyCool: The TLC Story." She obtained a retraction from VH-1, with the network having gone from stating the movie is a "true story" to a "fictionalized" account of TLC's story.
This supports what the Judiciary Report stated all along about the biopic, that it contains inaccuracies, embellishments and lies. The makers of the movie utilized poetic license in a biopic, which is dishonest and defeats the purpose of retelling a life story.
Pebbles revealed during the Wendy Williams interview that she is of the belief Rozanda "Chilli" Thomas, slept with her then husband, L.A. Reid. This is an item the Judiciary Report has maintained for years. Pebbles also stated she did not rob TLC of millions of dollars. Once again, the Judiciary Report has maintained from the beginning, knowing the entertainment industry and contracts, the lion's share of the TLC money went to Clive Davis at Arista.
During Pebbles' interview with the Huffington Post, she revealed she never kicked Chilli out of the group. Pebbles stated Left Eye and T-Boz came to her stating of Chilli, "She's gotta go. We want her out. P we're not doing another day with her." She stated she took the blame because she wanted Chilli to remain in the group, believing she was right for the trio and if the girls kicked her out themselves, they would never get back together. Pebbles further stated T-Boz knows the truth but is "not telling what happened" so as not to offend Chilli, whom she still works with.
Chilli caused problems because she is promiscuous. She was sleeping with L.A. and Dallas Austin at the same time, causing distractions in the group. These types of things are known to cause problems. When Diana Ross was sleeping with Berry Gordy at Motown and receiving the most perks, the other members became jealous and upset.
When Kandi Burruss of Xscape was sleeping with producer Jermaine Dupri, who also did work for TLC, the other members resented it. Chilli, who came from poverty, was trying to get a rich man to make her wealthy and did do so by any means necessary, even if it meant betraying the person who gave her a chance at fame (Pebbles).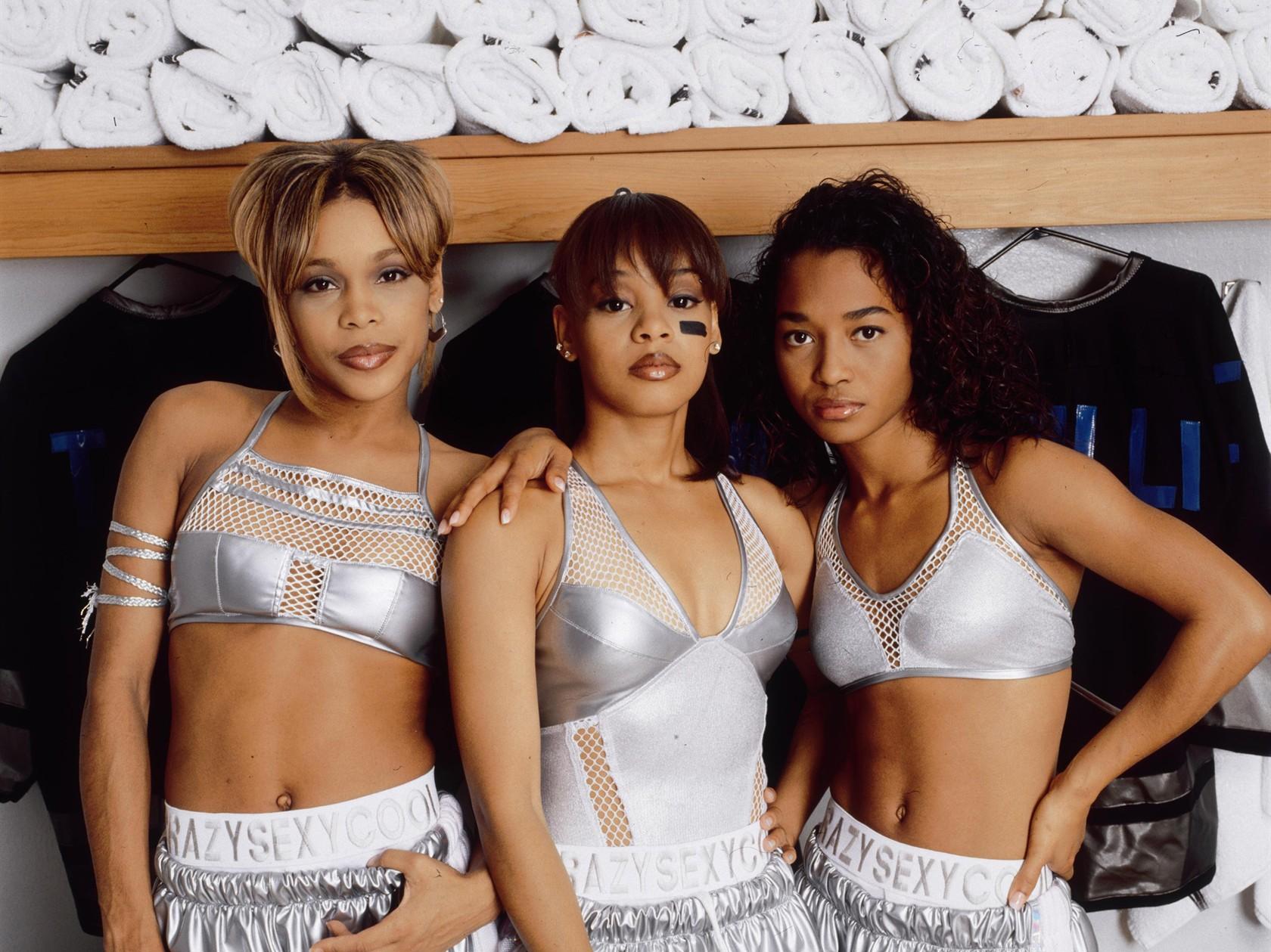 TLC
Pebbles also spoke about one of the original members of TLC, Crystal, who stated on the V103 radio station in Atlanta, Georgia that she kicked her out of the group, because she wanted to take home the contract to have her mother look it over, as she did not understand what it stated. Pebbles' response to this claim is, "Crystal made up stuff. She didn't get that far into the group to see a contract. Why are we making up stuff."
Another point Pebbles refutes regarding the movie is that there existed a conflict of interest in the group having the same lawyer she did, which she states is a lie. Pebbles stated, "We did not have the same attorney." She called Joel Katz's office in Atlanta and asked him to negotiate on behalf of the girls, who she gave "100% of their merchandising."
The biopic made fun of Pebbles for giving the group used RAV4 vehicles when their first album was released. However, Pebbles stated they chose the vehicles. They were new artists and their first album had only gone platinum at that time (1,000,000 copies sold). Therefore, "Lamborghini money" was not there. TLC's second album was their biggest hit to date, selling over 10,000,000 copies in America alone.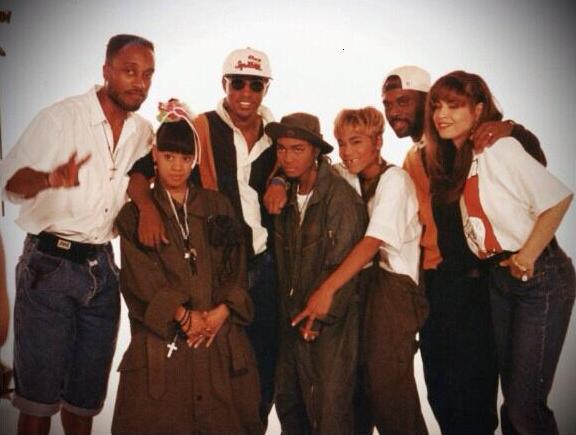 Lionel Martin, TLC, L.A., Babyface and Pebbles on the video set of "Ain't Too Proud To Beg"
At the end of the day, Pebbles summed it up as TLC being her vision and group that she named and spent hundreds of thousands of dollars developing. She used her talent and connections to make the group successful and was pushed out of the way and thrown under the bus before the production on their second album began.
She was not given the standard opportunity to renegotiate their contracts, as any other manager would have been afforded. Then TLC took on massive debt in making songs and videos that cost millions to produce and had to repay LaFace and Arista that debt before seeing any profit. Long after Pebbles was pushed out of the picture, TLC still had money problems due to their choices. It would be nice if TLC and Pebbles could sit down together, hash out their differences and call it a truce.