In an amazing true story, the family of Bethany Arcenaux, rescued her after she was kidnapped by the father of her 2-year-old child Scott Thomas. Arcenaux was kidnapped by Thomas outside their son's daycare center in Louisiana. She was forced into a car and taken to an abandoned home, where she was tortured by Thomas.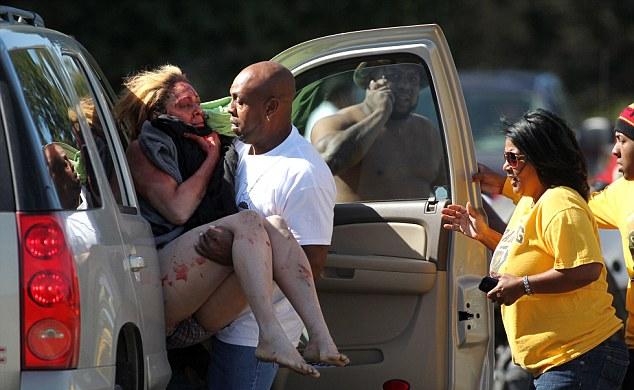 Bethany Arcenaux after being rescued by her family
Arcenaux family had contacted police and began searching the area for her. When they heard her screams they stormed the home where she was being held hostage, only to find Thomas stabbing her. Arcenaux cousin opened fire killing Thomas and the family members took her to safety, rushing her to the hospital. She is in stable condition. What a brave family. You know what they say, blood is thicker than water. Girl, your family is gangsta...but in a good way.