Many wrongly assume former video girl Tracey Edmonds, was producer Kenneth "Babyface" Edmonds' first wife. However, Babyface's first wife is a woman named Denise Edmonds. He was said to be very in love with her. The married couple had moved to Atlanta, Georgia from Los Angeles, California in the late 1980s to launch the record label Laface, with partner L.A. Reid and his then wife, singer and manager, Pebbles.
However, their marriage came crashing down one day when Babyface met then realtor, Tracey Edmonds in Los Angeles. According to a Johnson publication at the time, Edmonds was opening her real estate office and had spent the day cleaning it up with her mother. They spotted Babyface and followed his car for blocks. Tracey went up to wealthy Babyface and introduced herself, determined to land the married producer... and she did.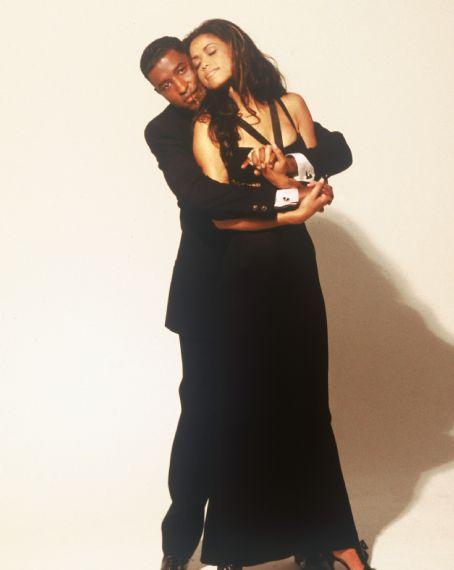 Babyface and Tracey Edmonds
Babyface afforded her the money is no object lifestyle she craved, even if it meant breaking his wife's heart via a hasty divorce. She then used his connections to set up a music management and record company, Yab Yum, which only had one moderately successful act, Jon B. Her next venture was exploiting Babyface's ties in Hollywood to start a film production company. College educated Tracey could have used her education to get ahead, but chose to use her body via breaking up a marriage of one of the industry's wealthiest producers.
In an interview with Oprah Winfrey, Babyface tellingly stated, "The reality is that there was a connection that wasn't really there. We loved each other but we weren't really in love with each other. It was more the idea of it falling apart and me holding onto the image of what I thought we were...I don't feel like we were supposed to be together forever. I'm okay with it because I think she's okay."