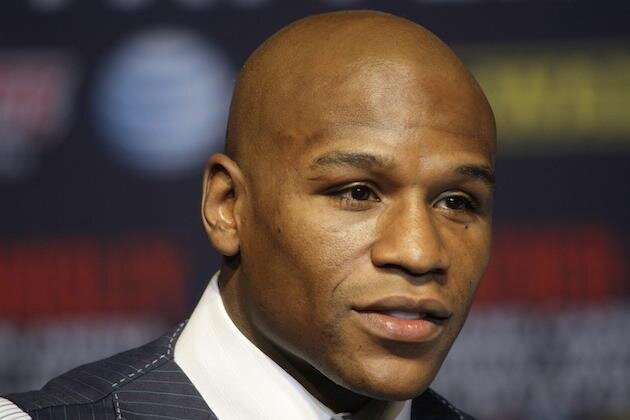 Floyd Mayweather
Multimillionaire boxer Floyd Mayweather is finding out the hard way again that some people can't be trusted. His ex-girlfriend, Queen Princess Love, who cheated on him with rapper Ray J and is accused of arranging a robbery of his property she lived in, swiping several Rolex watches and $10,000, has disrespectfully posted private messages between them.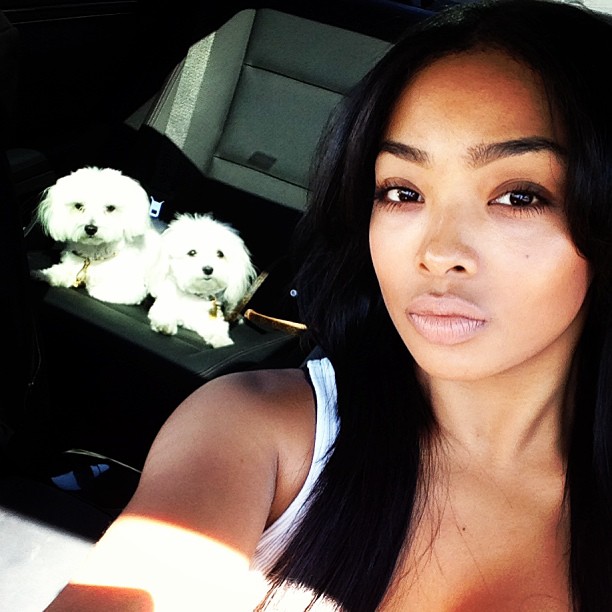 Queen Princess Love
The messages do not prove her innocence in the matter, after a friend allegedly told Mayweather that Queen Princess Love had someone burglarize one of his mansions the day of his fight against Canelo Alvarez. The messages simply reveal lack of discretion from a woman he lavished expensive gifts on and tried to lift up out of "the slums" as he stated.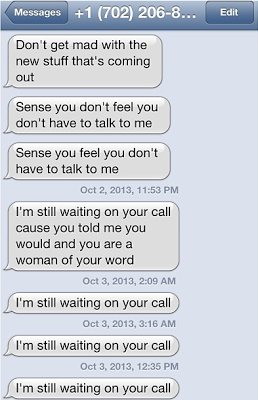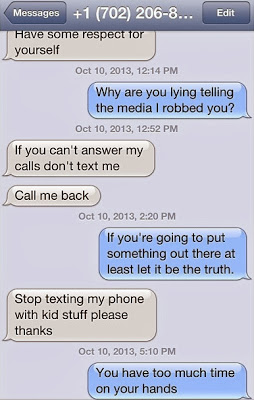 Messages Queen Princess Love alleges are between her and Floyd Mayweather
After posting the private messages, Queen Princess Love deleted her social networking accounts, but not before people saw the contents of the pages. She is clearly trying to land a rich and famous man, but Mayweather was not going to commit to her with fiancée Shantel Jackson and the mother of his children, Josie Harris, in the picture. Ray J will not commit to her either, as he is gigolo who likes to use women for fame as long as it is expedient to his interests.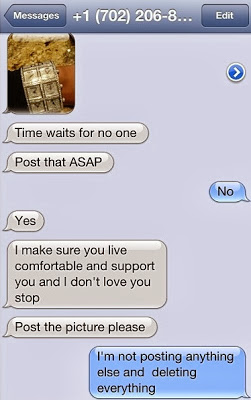 Another message Queen Princess Love alleges was between her and Floyd Mayweather
In putting Mayweather's text messages online, she's shown other rich and famous men that she can't be trusted, which will not help her cause. Rich and famous men put a premium on privacy. They don't want their significant other taking their private business public. Stop using men for their money.
STORY SOURCE