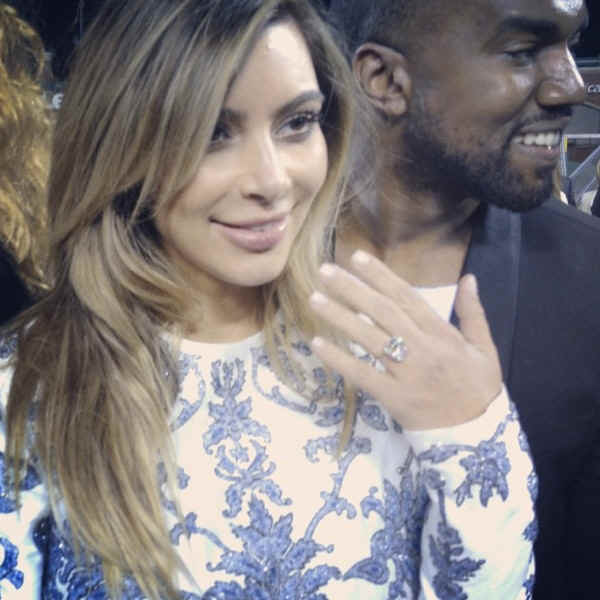 Kim Kardashian and Kanye West
Butt shot queen and reality star Kim Kardashian is set to wed boyfriend and baby father, Kanye West. The publicity loving couple are parents to little North West who is too adorable. Are they sure that's their baby because that little cutie pie is too sweet and precious (LOL).
West, 36, proposed to Kardashian, 32, by renting out the San Francisco Giants football stadium in California and having the proposal request appear on the Jumbotron television screen. Kardashian accepted it, along with a $2,500,000 engagement ring from West. How long before it goes up on the auction block like her last engagement ring from basketball player Kris Humphries.