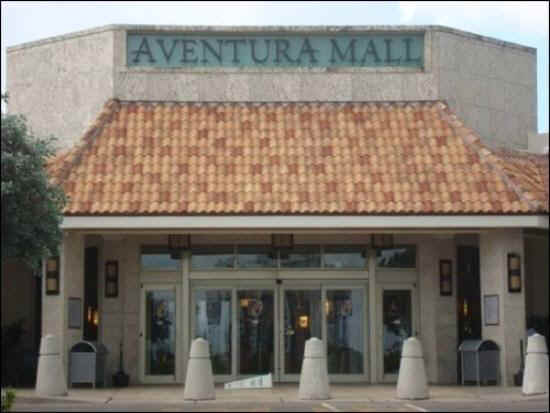 I am calling for a boycott of Aventura Mall in Miami. The mall is not properly maintained leading to shoppers being seriously injured and now according to television news broadcasts, the mall is being targeted by a roving set of pick pockets stealing wallets. Worst of all, I was racially profiled at Aventura Mall over the summer, after I covered an item regarding the mall on the Judiciary Report (Bad Lawyer Alert: Sarah Steinbaum Of The Jacoby And Meyers Law Firm (Broadspire And Turnberry Associates) and Bad Lawyer Alert: Sarah Steinbaum Of The Jacoby And Meyers Law Firm (Broadspire And Turnberry Associates) - PART 2 and Mafia Threat Issued In Aventura Mall Case).
Shortly after I published the aforementioned articles online, during a visit to Aventura Mall, a visibly armed, gun toting, surly security guard sat next to me and menacingly stared directly at me for several minutes, whilst violating my private space. I have to ask, since when do security guards sit on the job and snarl at a shopper.
It was patently offensive, inappropriate and out of line. This was a nasty thing to do to someone, who has literally spent thousands of dollars at Aventura Mall. I got tired of the guard sitting so close to me and nastily staring at me, so to break the tension I took out my laptop to do some work and when I opened the Judiciary Report site the guard saw it, quickly got up and hurried away.
I reported the incident to Aventura Mall's lawyer Scott Schomber in an email dated August 27, 2013. I spoke with Mr. Schomber days after and he stated regarding the incident, "This is not something I advise clients to do." Well they did and the incident is on surveillance tapes. I also have witnesses who saw the whole thing happen.
It was harassment and I am not standing for it in any measure. As such, I am asking you, my readers, both domestic and international to boycott Aventura Mall. There are other malls in Miami and South Florida you can visit such as the sprawling Sawgrass Mills mall, upscale and exclusive Bal Harbor Shops, the charming mall The Falls and family friendly Dadeland Mall.
The stores in Aventura Mall need to be careful regarding its owners Turnberry Associates, owned by the Soffer family. The mall is not being maintained properly leading to serious injuries to shoppers. Turnberry's executive staff is also engaging in imprudent conduct that will not contribute to positive sales for tenants.
Turnberry Associates has breached fiduciary trust regarding rental contracts with tenants in the mall, via the aforementioned conduct and are a liability to their businesses. More on this story in a future Judiciary Report article...
RELATED ARTICLES