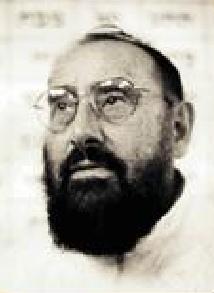 Philip Berg
The founder of the sick, money hungry Kabbalah Center, Philip Berg, is dead. Reports indicate he passed away this week. Berg and pop singer
Madonna
, fleeced many out of millions of dollars in various scams that are currently under criminal investigation by the U.S. government and foreign officials as well.
Berg, a notorious copyright thief, much like his cohort Madonna, broke into the home of a deceased rabbi, stole his unpublished manuscript and took credit and payment for it, publishing it word for word. He was subsequently sued by the deceased rabbi's family for the criminal fraud and theft. Engaging in break-ins to steal copyrights is Kabbalah's way, as I and other victims can attest (
Jay-Z's Bodyguard Killed By Police In Miami After Trying To Break Into A House
and
Rupert Murdoch's News Corp Exposed For Burglaries Into High Profile People's Homes To Steal Information For Profit
).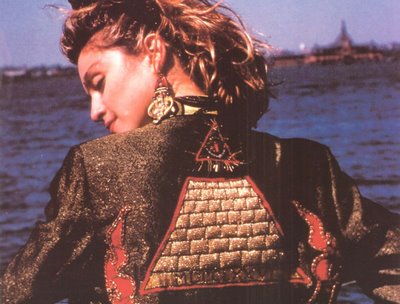 Madonna sporting an ugly custom made Illuminati triangle jacket featuring the Eye of Horus, used in Free Masonry and Kabbalah, as the two cults are intertwined.
Kabbalah has been a blight on Hollywood and the world, operating under the sick premise of "
Inducing Schizophrenia
" in people. Celebrities such as Britney Spears, Amanda Bynes, Lindsay Lohan, Beyonce, Rihanna, Demi Lovato, Mariah Carey, Miley Cyrus, Lil Wayne, Rupert Murdoch, Steve-O and Rosie O'Donnell, among others, have become mentally ill due to the cult's detrimental and damaging teachings. Other former Kabbalah members include Michael Jackson, Whitney Houston, Tupac and DJ Am.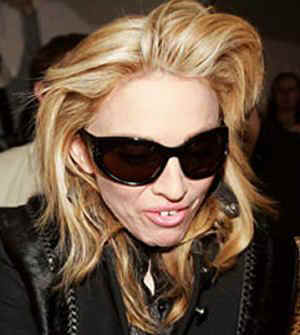 Madonna
Several people have died as well in acts of criminal violence, under the Kabbalah cult's deranged teachings (
Another Kabbalah Cultist Kills Family Member
). Members of the cult, as well as targets they pursue, are subjected to invasion of privacy, illegal wiretapping, gang stalking, harassing emails and text, among other things.
Madonna and Kabbalah were exposed during the
criminal trial of private eye Anthony Pellicano
, as having hired the mafia member to illegally wiretap, hack, stalk and harass people they paid him to for sick reasons. Avoid Kabbalah like the plague, because they will try to entice you with career favors and even money. However, they are headed for criminal court trouble and will drag you down with them.
STORY SOURCE

Founder of celebrity-friendly Kabbalah center dies
AFP - The founder of the Los Angeles-based Kabbalah Centre, whose celebrity devotees include Madonna and Demi Moore, has died aged 86, the center announced. Rabbi Philip Berg -- known as Rav to his followers -- had been ill since suffering a stroke in 2004, the Los Angeles Times reported.
"The Kabbalah Centre is deeply saddened to announce the passing of our teacher, Rav Berg," said a statement on its website...Berg is survived by his wife Karen, "will continue their work and vision for the Centre," the website said.