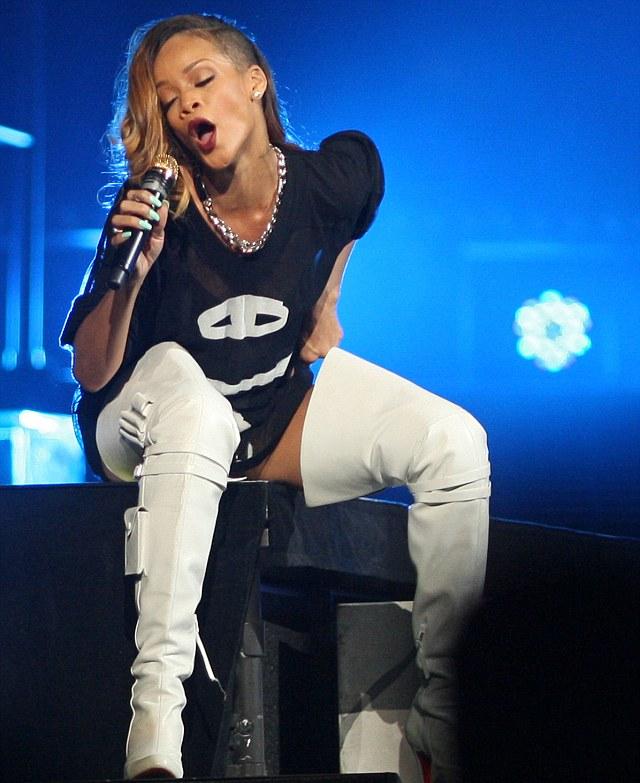 Rihanna
Drake's explicit song "Wu Tang Forever" contains lyrics where the rapper talks about having sex with a woman "out of spite" because "your man don't do you right." Blogs are stating the song is about Rihanna, with Drake dissing her sometimes boyfriend Chris Brown, who dumped her for Karrueche Tran.
It's not a wise idea to do things out of spite, because at the end of the day, you end up hurting yourself more than anyone else. Having sex with another man out of spite is not going to change the fact the love of one's life has run off with another woman. It's not going to bring him back into your arms.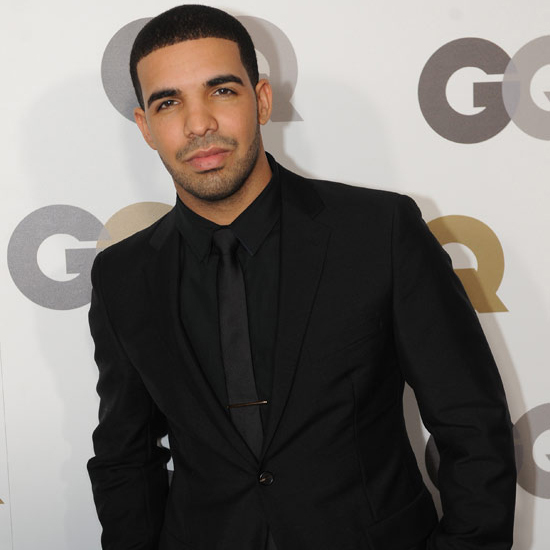 Drake
What's ironic is Rihanna has been desperately tweeting Drake's lyrics trying to grab Chris Brown's attention. Thus far, Rihanna's tweeted the Drake lyric "Guess whose it is" from the song "Own It" and "Don't think about it too much, too much, too much, too muuuuch!" from the track "Too Much."
She also tweeted the lyric "It's yours…nobody else's" from the Drake track "Wu Tang Forever" which is ironic, as months ago Brown stated of Rihanna on Twitter "She's not mine if she is everybody else's" referring to her promiscuous habit of having sex with industry men for songs, film roles and other career favors. Brown is the only one she was having sex with for free because she fell madly in love with him (and can't let go).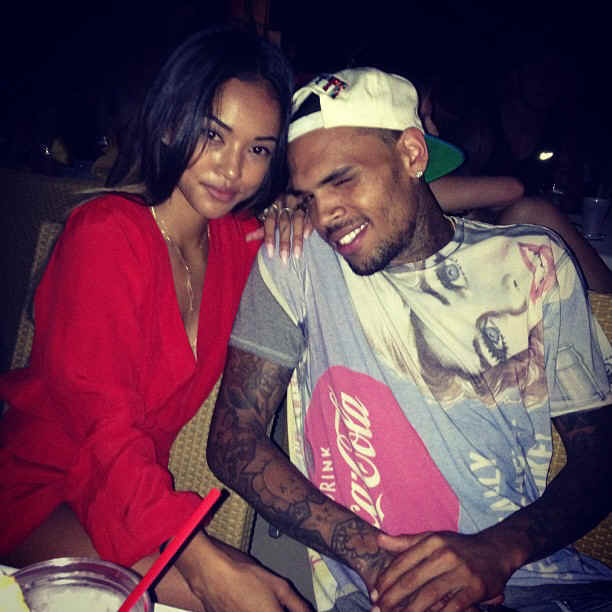 Karrueche Tran and Chris Brown
Anybody with half a brain can tell Drake is using Rihanna for occasional sex, knowing she is using him to get back at his rival Brown. That's not going to make Brown or any man in his shoes in such a situation beg her to come back. Such actions wound people and is a turn off. It can permanently damage a relationship via words and deeds others do not forget.
Rihanna is the kind of woman that talks trash in public like they're tough and bad, then goes home and cries over a man that's dropped them. Then linger over the man for months and years unwilling to let go. Real tough chicks don't do that.