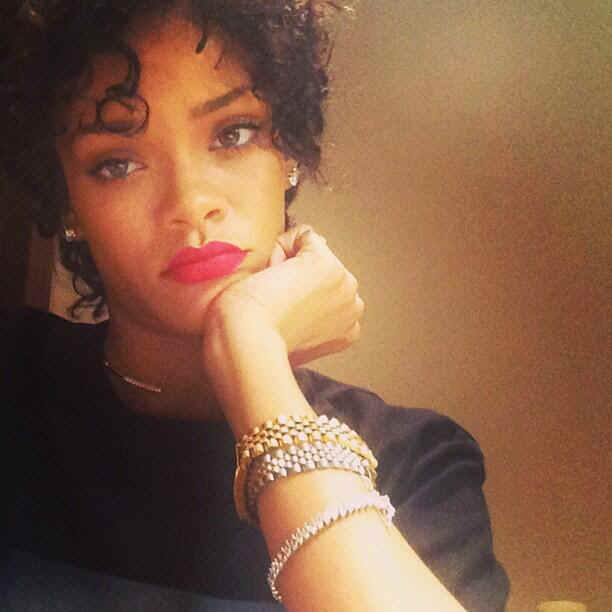 Rihanna
Drug addled alcoholic Rihanna, showed her violent side once again, mistreating another fan. Several weeks ago Rihanna bashed a fan in the face with a microphone during a concert. This week it is being reported Rihanna pushed a fan who wanted a picture with her, claiming she is too drunk and doesn't want to take any photos.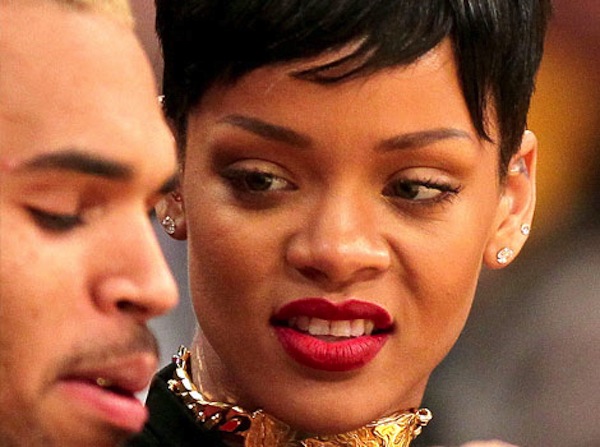 Chris Brown and Rihanna
Rihanna seems to have a problem with keeping her hands to herself, previously smashing her brother in the face with a glass. As stated previously, I was informed she is the one that started the infamous fight with Chris Brown in 2009, when she began hitting him. Rihanna needs to reevaluate her life and how she treats people. If she does not stop one of these days she is going to seriously injure someone.
STORY SOURCE

Drunk Rihanna Pushes a Fan
Monday, September 09, 2013 - They don't call her Bad Girl Riri for nothing. Rihanna drunkenly pushed a fan who tried to take her picture during New York Fashion week... From NY Daily News: Rihanna refused to pose with a fan at the Alexander Wang party, saying she was 'too f----- up and drunk.' One female admirer told the star how sexy she was and asked if she could have a snapshot with her. The "Umbrella" singer refused, pushing the girl and telling her defiantly, "I am just chilling, I am too f----- up and drunk, no pictures."