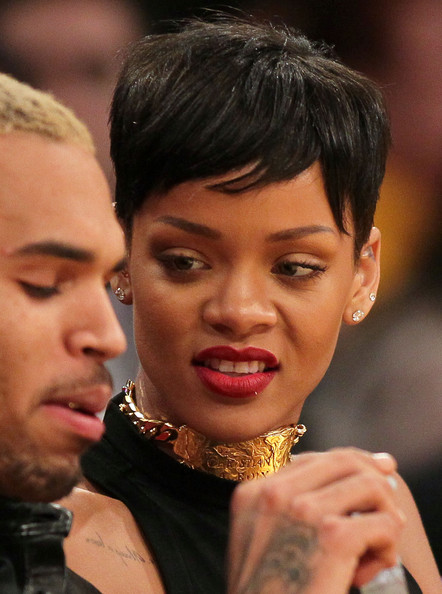 Chris Brown and Rihanna
Aspiring singer/dancer, signed to Kanye West's label Good Music, was mocked on Instagram by music model Rihanna. Taylor posted a video clip on Instagram singing the song "Rapture" by R&B legend Anita Baker (http://instagram.com/p/eL6mkSosLo/#).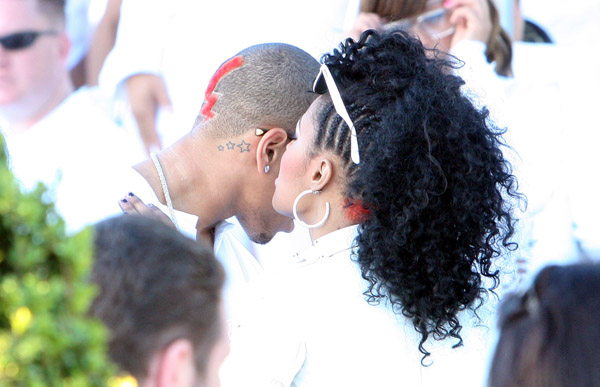 Chris Brown and Teyana Taylor
Rihanna responded by releasing a video to Instagram featuring one of her male friends wearing a long black wig, somewhat similar to Taylor's hair, terribly singing "Rapture" in an awful tone (http://instagram.com/p/epCHGHhM75/#). The implication is Taylor looks like a man.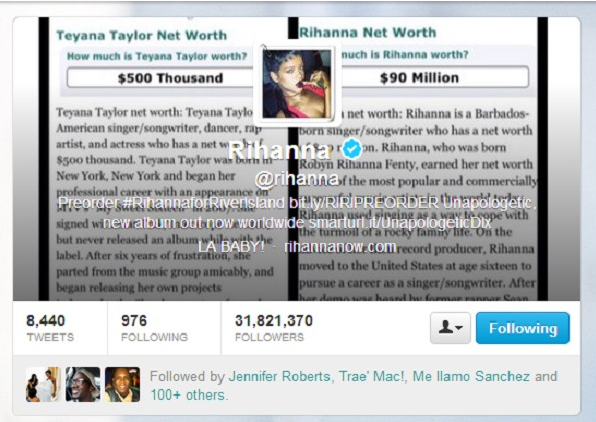 Ironically, Rihanna's male friend mocking Teyana sounded more like Rihanna while she's singing. Taylor sings much better than Rihanna, who is not really a vocalist. She just stands there on stage and in videos grabbing her private parts. How is Rihanna going to make fun of someone's voice, when she can't even sing, having made a career out of stripping and making softcore porn music videos. Rihanna sings like a goat getting tased. Yea, I said it.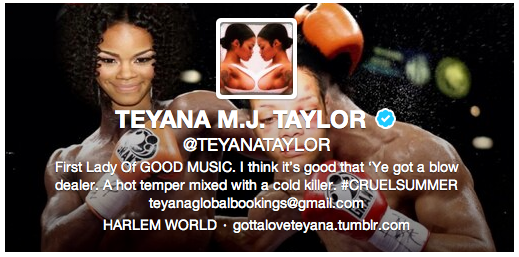 Rihanna's had Taylor off for sometime, after she found out Teyana had sex with her on and off again boyfriend Chris Brown. Jealousy is the root of this Twitter and Instagram fight between the two. Taylor is also a good friend of Rihanna's top rival Karrueche Tran, Chris Brown's girlfriend.



Rihanna was also offended when Taylor did an interview stating Rihanna and fellow Roc Nation artist Rita Ora ripped off her style. Rihanna grew all high and mighty on Twitter yesterday, haughtily bragging she is worth more money than Taylor and is more famous. Get some class, already.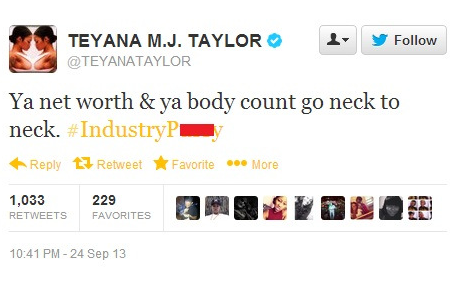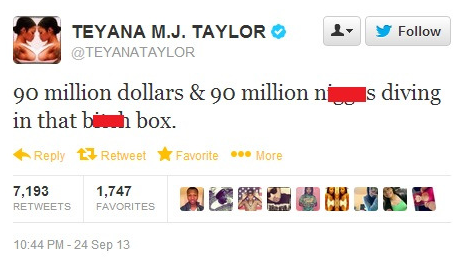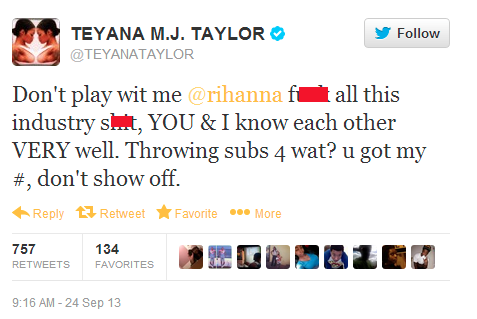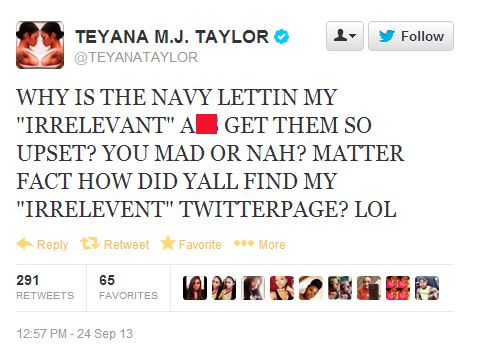 Rihanna also arrogantly tweeted, "I hate broke bit**es." How ironic as Rihanna and her mom were two "broke bit**es" before she began kneeling before Jay-Z as a teenager (in fact, she and Rita Ora are among several singers infected with incurable STDs thanks to their relationships with Jay-Z and his famous industry boys they were passed around to for career advancement). Taylor referred to Rihanna having sex with MANY industry men (and women) to get the so-called wealth she possesses (and unethically so) calling her "industry" vagina. But there's more to it than that.
w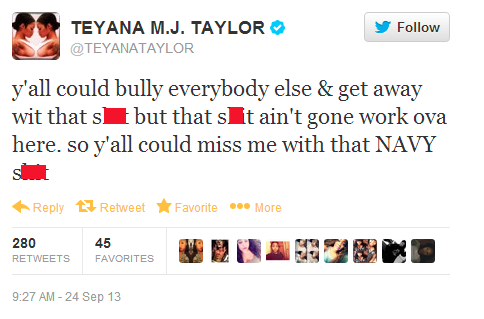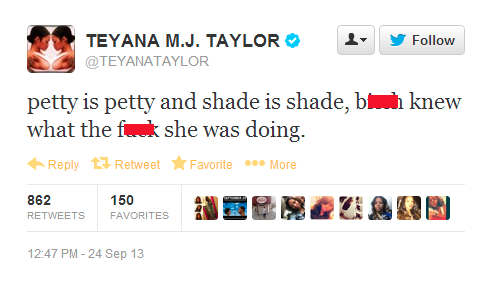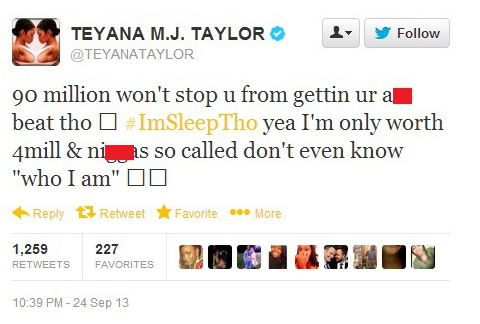 Since that time, Rihanna, like Ora, in conjunction with frequently sued copyright thief Jay-Z (who is apart of Madonna's Kabbalah/Illuminati), have stolen copious amounts of preexisting copyrights belonging to others, a federal crime in the United States and criminal violation in the international community, which has resulted in many lawsuits and plagiarism claims against the aforementioned.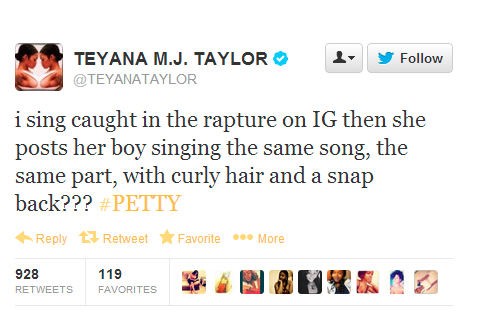 Rihanna bragging about having money is the equivalent of Bernie Madoff bragging about having wealth - assets illegally stolen off the backs of hardworking people. And remember, if Bernard Madoff, who had stolen far more than you did and possessed more influence, fell and spectacularly so or all to see, so will you.


So keep it up with the copyright infringement/stealing (sarcasm) and public arrogance in bragging about the ill-gotten financial gains from it. I wouldn't trust the government if I were you, because if you engage in certain conduct that embarrasses them to certain degrees, they will destroy you and without notice.
BURY DA BEEF! Teyana Taylor Says "Keep It A Buck Out Here" (DETAILS)
Aug 23, 2012 - Teyana Taylor surprised fans and critics alike a few weeks ago with her Complex interview. In it, she mentioned the likes of Rihanna and Rita Ora, explained how she paved the way for their "sexy boyish" look, as well as how she was rapping and singing before it was cool.
VIDEO: Teyana Taylor Feat. Wale "Make Your Move"
This is what Teyana had to say:
"I do feel like I influence a lot of artists. But the way I look at it is not in a negative way. I love them. When I came in the game, it wasn't okay to be a girl and wear sneakers and hats and streetwear. They called me gay. Now the tomboy thing, it's sexy. Rihanna and Rita Ora are fly and sexy. I'm happy I was able to pave that way. I love seeing our artists dressed like that. You ain't gay if you throw on sneakers and a hat. Nobody can take that away from me and say, 'Oh, she didn't start that trend.' They all know. I've always been about this life and mixing kicks with high fashion on some ghetto chic shit."
In regard to her rapping and singing years ago, she told Complex:
"The music that a lot of artists do now, if you listened to my first album that I recorded when I was 15, you'd gag. I was on this wave years ago."
In the days that followed, superstar Rihanna tweeted a picture of herself in a snapback cap and wavy hair