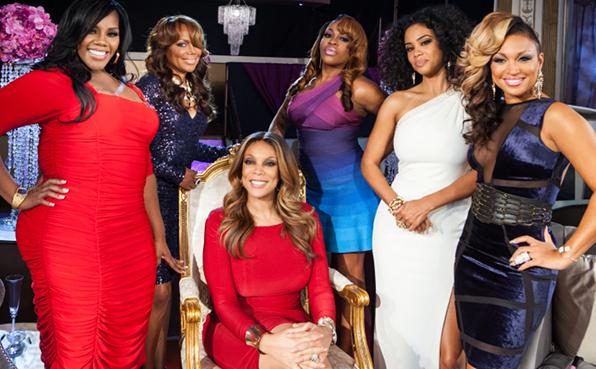 R&B Divas L.A. cast and Wendy Williams
Part 2 of the "R&B Divas LA" reunion show brought to light more secrets concerning cast members. For example, singer Michel'le revealed her ex-fiancé, rapper/producer, Dr. Dre used to beat her so badly that she had to cover the black eyes with make-up. Not cool Dre!
Kelly Price revealed she was repeatedly molested at age three by a female cousin, which is terrible. This maybe where some of Price's anger, bitterness and bullying stems from, as she has been mean to the other women on the show, gaining herself a bad reputation with the public.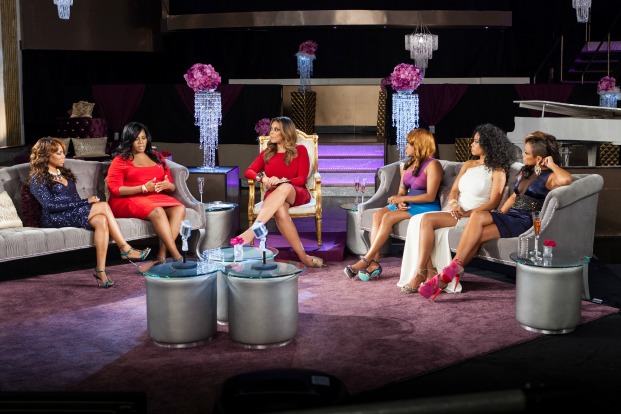 The reality TV money is not worth the negative image Price is now owner of, which has put off the public. As much as I know about industry folks, I never realized Price was like this. It's a shame someone didn't talk to her early in the show's taping and tell her to pull that back, but this is who she is and it has not helped her.
Lil Mo, Chante Moore, Claudette Ortiz and Michel'le have gained so much from this reality show, including new fans, career opportunities and regenerated names. The Judiciary Report is happy for them as they are talented, beautiful women who have been through much and deserve good breaks.
Michel'le stated she was beaten repeatedly by ex-fiancé Dr. Dre
However, seemingly overnight Kelly Price has destroyed a name she took twenty-years to build. Price wasn't broke when she did the show, due to songwriting royalties, but her name was not in the mainstream as it had been in the past during her time with Badboy Entertainment. This was not the best comeback.
Former En Vogue singer Dawn Robinson didn't fare as badly, but this show damaged her name as well, due to following Price and reportedly being kicked off the show for lying about her ex-husband, producer Dre Allen (Girl,
you nearly got me and several other people sued
). Reunion show host, Wendy Williams seemed to imply Robinson would not be returning for season two of the show.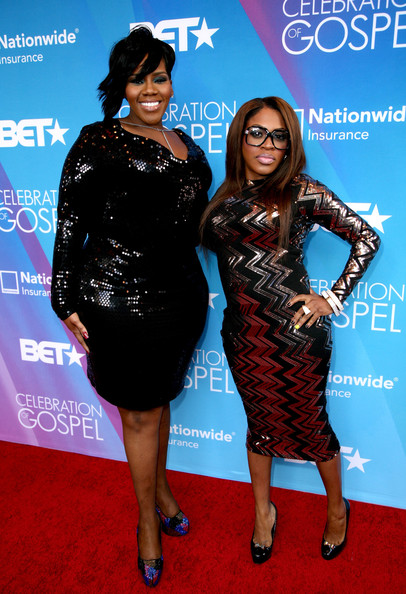 Kelly Price and Lil Mo
However, the ladies are going on tour. Kelly Price, KeKe Wyatt and a few others are hitting the road. For the tour to be a hit, it will need Moore, Claudette Ortiz, Lil Mo, Michel'le, Faith and Angie Stone as well. "R&B Divas LA" is more popular than "R&B Divas Atlanta" so to have the tour mostly comprised of the latter won't bring the biggest financial return.