Odom Is Going To Regret These Days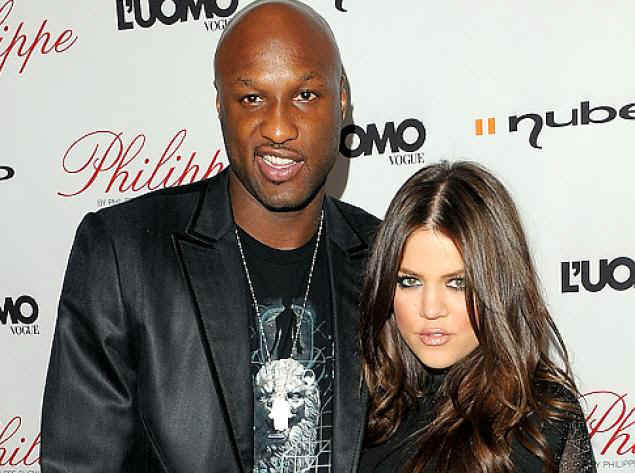 Lamar Odom and Khloe Kardashian
Yesterday was Khloe Kardashian and Lamar Odom's fourth wedding anniversary. Do you know how they spent it...apart. Kardashian at the gym and Odom reportedly getting high on crack cocaine. Reports indicated Odom has been holed up in a house with two female drug addicts, smoking crack cocaine and having sex with them. Kardashian tried to work out her frustrations at the gym but also made a very symbolic gesture - she removed his last name from her Twitter account, which used to state Khloe Kardashian Odom.
The reality star couple are on very bad terms due to Odom's drug addiction and rampant cheating. Based on appearances, it has ended Odom's basketball career in the NBA, as narcotics are seriously frowned upon. Worst of all it has severely damaged his marriage and hurt his wife. It is going to be very difficult for the couple to get past this terrible time.
Crack cocaine is a very potent narcotic making Odom very eligible for an overdose. It is being stated he has become paranoid, believing he is being spied on, due to the Kardashian's involvement in Hollywood's illuminati/Kabbalah and their penchant for spying on people (especially behind closed doors which is illegal and sick).
Odom's family is raging at Kardashian's mom "Kris Jenner" blaming her controlling behavior for the former basketball star's breakdown. It was reported Lamar's dad referred to Jenner as "an evil b***h." However, Odom has to take responsibility for his life and get some help, as being addicted to crack cocaine is no joke. He needs professional medical help in kicking the habit.