Shayanna Jenkins, the fiancée of former New England Patriot, Aaron Hernandez has been indicted on perjury charges in his homicide case, while he currently sits behind bars on suspicion of murdering aspiring football player Odin Lloyd. Hernandez's cousin, Tanya Singleton, has also been indicted in the case, charged with conspiracy to commit accessory after the fact. Hernandez's friend was also hit with accessory to murder.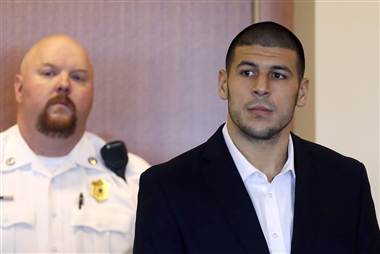 This stunning murder case has negatively touched so many lives and taken a new twist that has left people wondering exactly what went on in the life of Aaron Hernandez. For a man who had everything, to throw it all away is not something the public can relate to in any measure.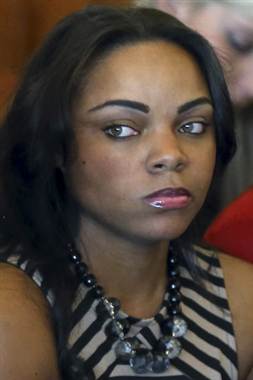 Many members of the public would love the opportunity to sign a multi-million dollar contract and play in the NFL. Hopefully others will learn from Hernandez's mistakes and not repeat them. Be thankful for what you have in life. Don't rock the boat and destroy your opportunities.



STORY SOURCE




Aaron Hernandez fiancee indicted in connection to Odin Lloyd murder case


BOSTON -- The fiancée of Aaron Hernandez, the former National Football League star accused of murdering semi-pro player Odin Lloyd, was indicted along with two other people on charges related to the case, local prosecutors said on Friday...