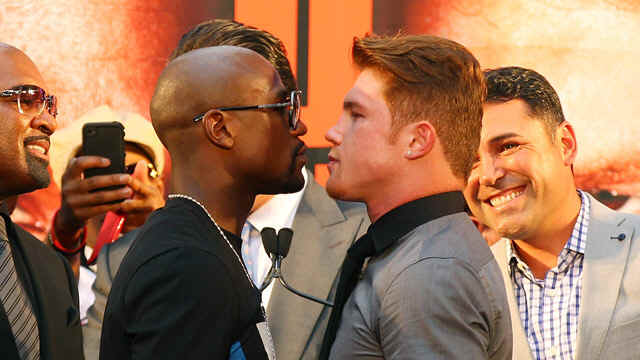 Floyd Mayweather and Canelo Alvarez
Boxing judge Cynthia J. Ross is being slammed for her decision on the Floyd Mayweather v. Saul Canelo Alvarez fight. Ross registered it a draw at 114-114. Mayweather and his crew were baffled and angered by the decision. Justin Bieber, who accompanied Mayweather to the ring, along with rapper Lil Wayne, tweeted about his displeasure at Ross' decision.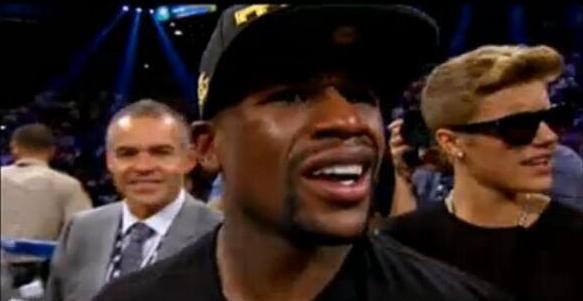 Floyd Mayweather and Justin Bieber stunned at Ross' decision
Many in the boxing industry as well as professional sports commentators are denouncing Ross for conduct they deem detrimental to the sport. People took to social networking to question the poor judging by Ross, who has been silent on the backlash.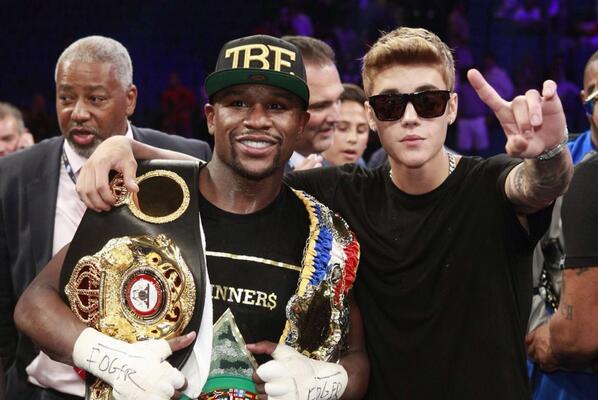 Floyd Mayweather and Justin Bieber
Side Bar:
as stated on Twitter, the joke going around is black people are banned from Taco Bell, because Mayweather beat Mexican Alvarez. Floyd gets a $41,000,000 paycheck and we get no tacos (no sir). Therefore, as mentioned on Twitter, from now on when I go to Taco Bell I will lie and say Mexican-American comedian George Lopez is my daddy.
Side Bar 2:
Are you guys sure Canelo is Mexican. As a born ginger, I affectionately state, he's got red hair. An Irishman must have been under his mother's sombrero (or one of his ancestors). I'm just saying...
STORY SOURCE