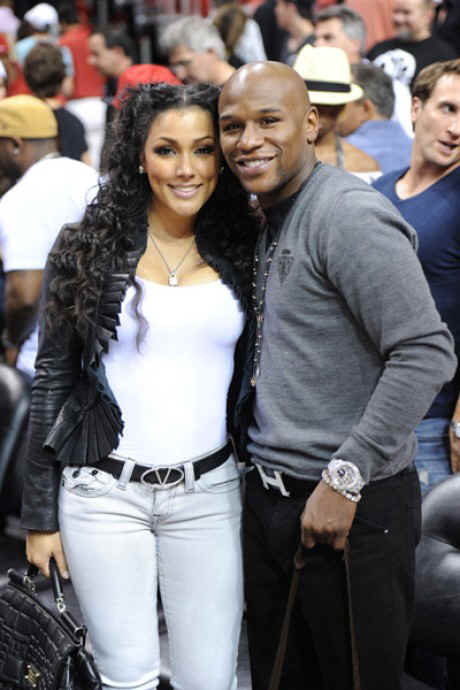 Shantel Jackson and Floyd Mayweather, who were living together, until he put her out and confiscated the car, designer clothes, jewels and purses he bought her offering some to his mom and advertising the rest for sale online
The salacious website the Dirty has posted legal documents from the Miami Circuit court indicating, Shantel Jackson, the former fiancée of boxer Floyd Mayweather, had her name changed in 2011. The family court document indicates she changed her name from Shantel Jackson to Shantel Mayweather.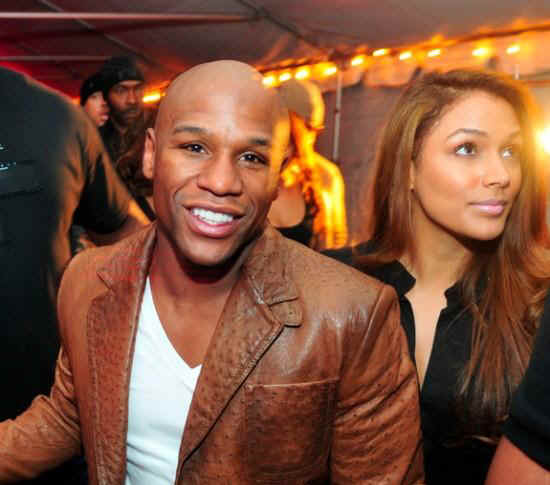 Mayweather and Jackson
There's just one problem, no one has come up with a marriage certificate thus far. As a result, Jackson is being branded thirsty, desperate and off for having changed her name. If the two did indeed wed, they should not hide it. However, most are skeptical. The revelation of these documents reflect badly on Jackson, considering there's no marriage certificate on file. It looks unbalanced.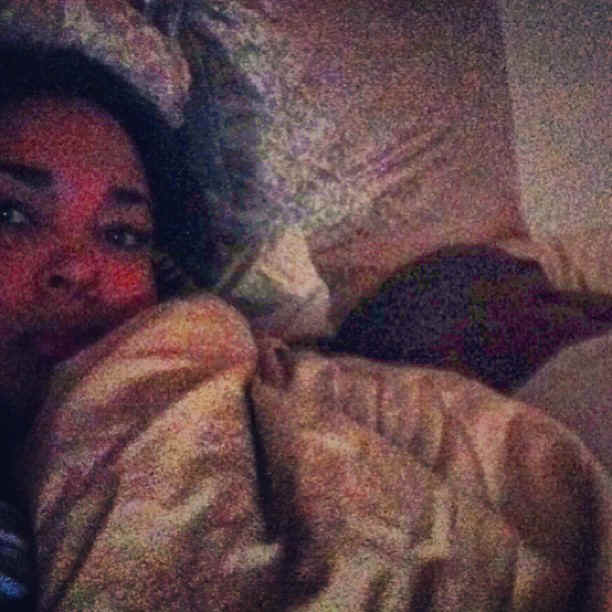 Josie Harris and Mayweather in bed together
The mother of Mayweather's children, Josie Harris, recently posted pictures of her and Mayweather in bed together again. Shortly after, Jackson had a dress made up to look like that of Mayweather and Harris' daughter's and wore it to the Mayweather v. Canelo fight the little girl attended with her family.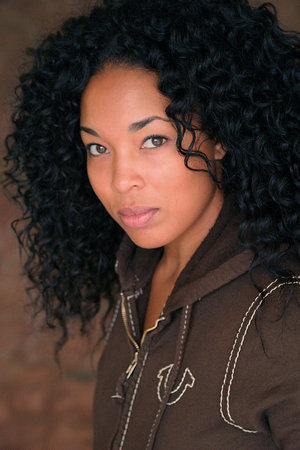 Josie Harris
At the end of the day if there's anyone Mayweather should marry it's the mother of his children. They've known each other for a long time and she is there faithfully raising his children, even when his conduct strayed into illegal territory that resulted in a stint in jail. Here's hoping that's behind them once and for all and does not occur again.