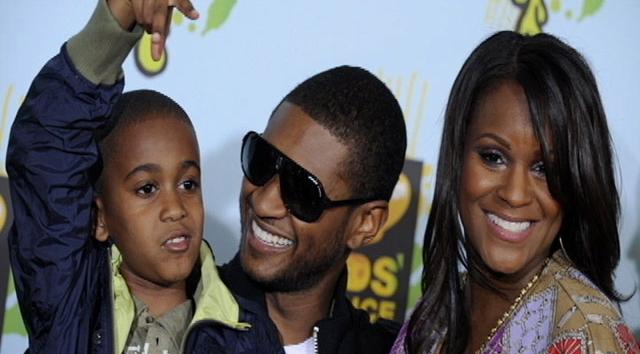 Kile Glover (deceased), Usher Raymond and Tameka Foster Glover Raymond (Photo Credit: ABC)
Tameka Foster Raymond, the ex-wife of singer, Usher, requested an emergency court hearing in Atlanta, to demand custody of the former couple's two children, after the oldest, Usher Raymond IV, nearly drowned yesterday while in his dad's care.
The accident occurred when the 5-year-old boy jumped in the pool at his father's Atlanta mansion, to retrieve a toy. He became stuck on the pool drain, which had no cover. Usher was not home at the time but the boy was being supervised by his aunt, who was unable to remove him from the powerful suction of the pool drain. The housekeeper was not able to remove him from the pool drain either. A male contractor working on the house was able to free the child from the drain by force. He was transported to the hospital and placed in the intensive care unit for observation.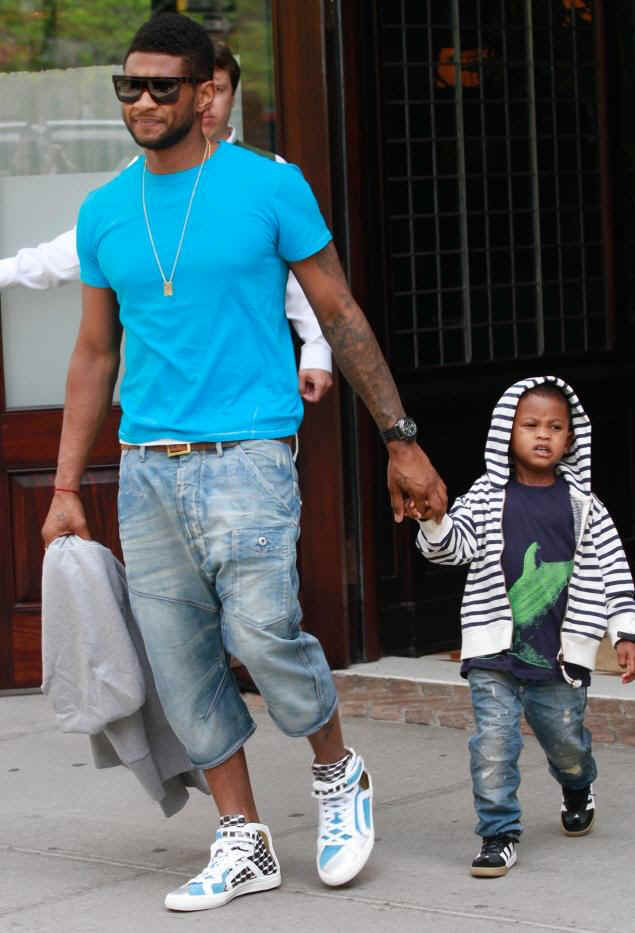 Usher and son Usher IV
Tameka is citing this as grounds Usher should not have custody. A judge is scheduled to make a determination on the motion, in what has been an already contentious custody battle for two kids who have seen far too much.