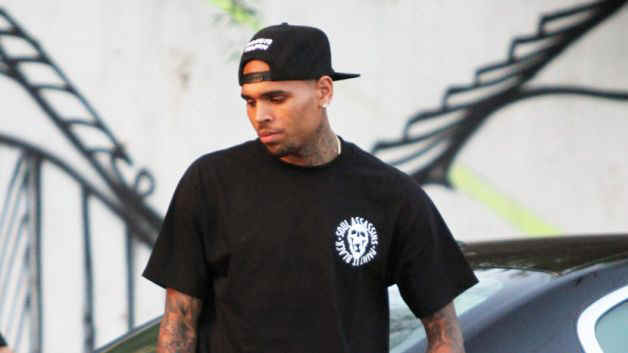 Chris Brown
Beleaguered singer, Chris Brown spent 45-minutes in jail yesterday, as his probation was revoked, he was granted bail, then released on his own recognizance. The singer, who went into jail looking very angry and upset, landed there on a sketchy hit and run probation violation stemming from the 2009 domestic violence case, regarding on-and-off girlfriend, singer Rihanna.
Brown's official sentencing on the matter is due this month, where a judge will determine during a hearing if other probation violations he has been accused of will be added and if the singer will face real jail time of up to four-years. Though the jail system in California is lenient, due to overcrowding, on a felony charge it can still mean months in jail if his lawyer is unsuccessful.
A friend of mine informed me that Brown has been very angry and depressed. He is at breaking point. For months the Judiciary Report has repeatedly stated he is too high profile under the circumstances and needs to take a break from music, most recently in this article on August 1, 2013:
Is Chris Brown Too High Profile While On Probation
. However, Brown is so down, today he announced he'll probably take a permanent break from music, as in quitting after his forthcoming CD.
Brown took to Twitter today and stated, "Don't worry mainstream America. After this X album, it'll probably be my last album." He also stated, "Being famous is amazing when it's for your music and talent. I'm tired of being famous for a mistake I made when I was 18. I'm cool & over it."
I was also informed Brown is angrier than ever with Rihanna, terrified at the prospect of facing jail for a lengthy period of time (
Chris Brown Bitter Over Rihanna And Harboring Secret Anger For Her
). Rihanna needs to back off from Brown, stop with the behind the scenes stunts and leave him be, as he is more upset than ever over his troubles that all emanate from that one night he believes she is partly to blame for, having started a fight, where he snapped.