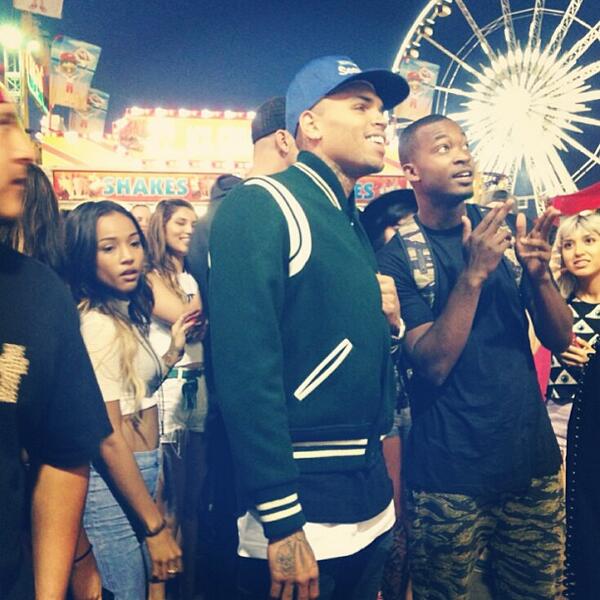 Karrueche Tran and Chris Brown with friends at the Orange County Fair
Never mind a jealous, sulking Rihanna, who once again found her way tot a night club, Play House, that model Karrueche Tran was visiting it, Chris Brown is still in love with the latter, even though the former is not happy about it and stalking the woman. The couple still made time to hang out this past weekend end.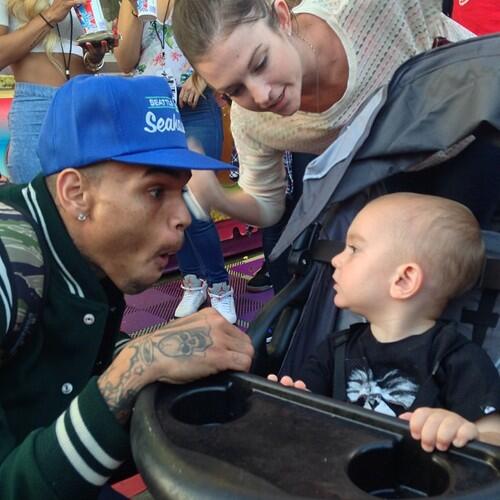 Baby to Brown: like dude, you totally have a booger right in your nose. You may wanna take care of that with a tissue.
Brown and Tran were spotted on a ride at the O.C. Fair in California, having a good time in the same cart. It's always cute to see happy couples at fairs. Well, unless you're Rihanna and the happy couple is the love of your life and the woman he refuses to leave behind for you.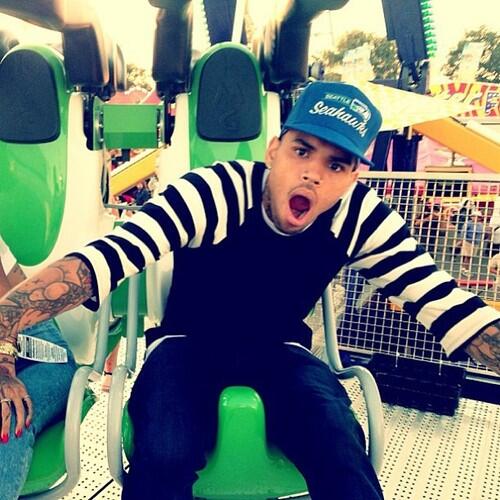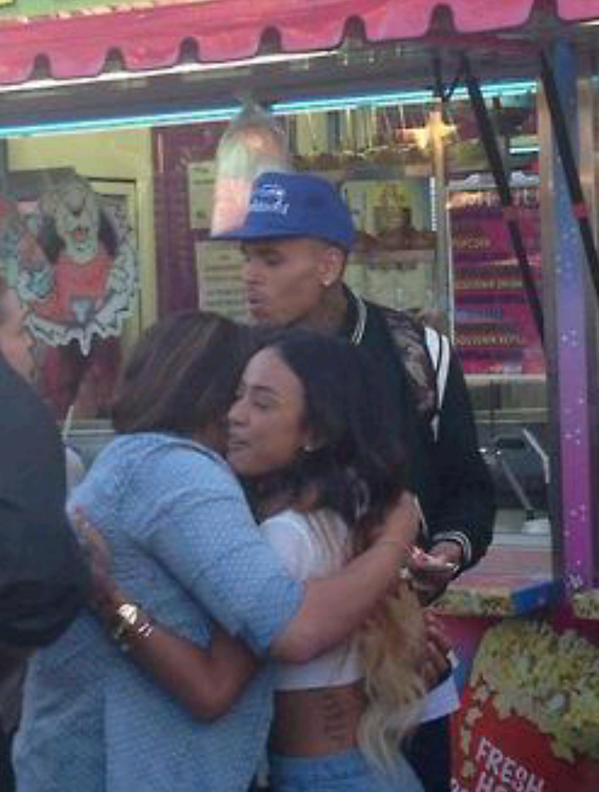 RELATED ARTICLE