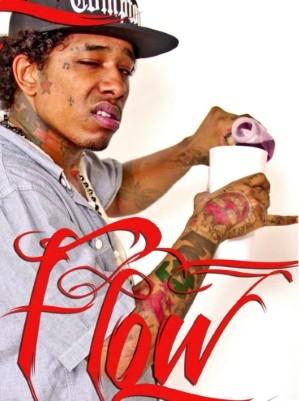 Flow drinking Lil Wayne's favorite, illegal Sizzurp
Lil Wayne label mate and collaborator, Flow, has been charged with attempted murder and armed robbery in Louisiana. Dude is about to Flow right into prison, pardon the pun. The Young Money rapper, real name, Widner DeGruy, aged 21, has been arrested for shooting at a man and using a gun in the commission of a robbery, to steal cash and mobile phones.
History keeps repeating itself in rap music, because people fail to learn from the past. People need to learn to leave that violent lifestyle alone. What could have been a promising rap career is now up in smoke and not the kind rappers are used to, by the way.