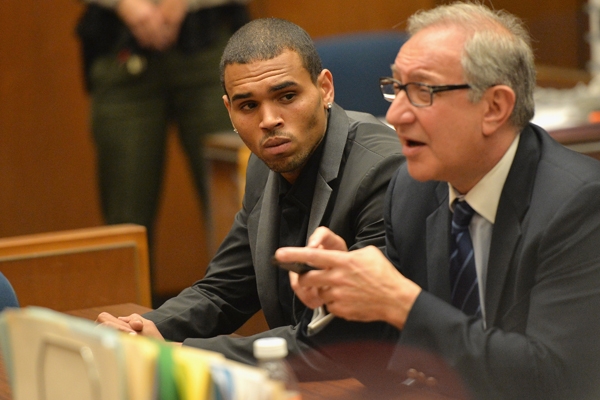 Chris Brown and attorney Mark Geragos
R&B singer Chris Brown is due in court again on August 16, 2013 for sentencing on a probation violation. His probation was revoked on July 15, 2013 over a dodgy hit and run case that could land him in jail for four-years. Thus far, the district attorney's office has exhibited an unwillingness to put him in jail, declining to do so this month.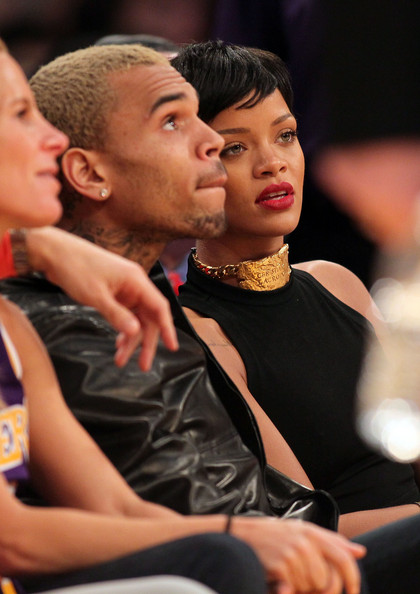 Chris Brown and Rihanna before he dumped her for Karrueche Tran
During next month's hearing, the judge may order Brown to redo his community service hours, in lieu of going to jail. However, as Brown has serious enemies in Hollywood out to get him over comments he made about gays and for getting into a fight with homosexual singer, Frank Ocean, pressure is being applied to the district attorney that could change the outcome of the hearing next month.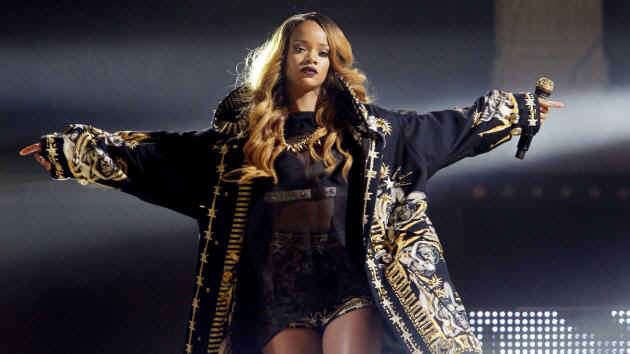 Rihanna
The case stems from his 2009 domestic violence incident with on and off again girlfriend Rihanna, who has become so jealous and insecure over Brown leaving her for model Karrueche Tran, she can't even function on her world tour. Rihanna has been getting sky high and completely drunk, trying to black out the latest break up with Brown.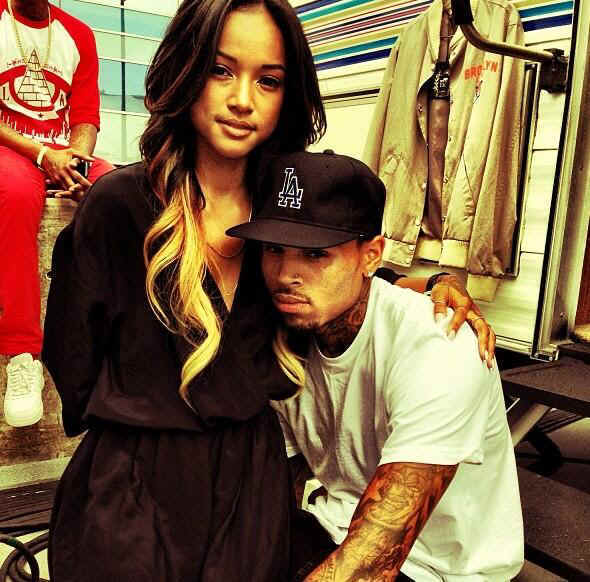 Karrueche Tran and Chris Brown
Word in the industry is Rihanna is so angry over his relationship with Tran, she wants Brown in jail. On the one hand, if he goes to jail, she won't be able to see him via following him to night clubs and begging for hotel hook-ups as she has done in the past. However, her jealousy is so out of control, she wouldn't mind if he were locked up to prevent him from having sex with Tran on a regular basis.