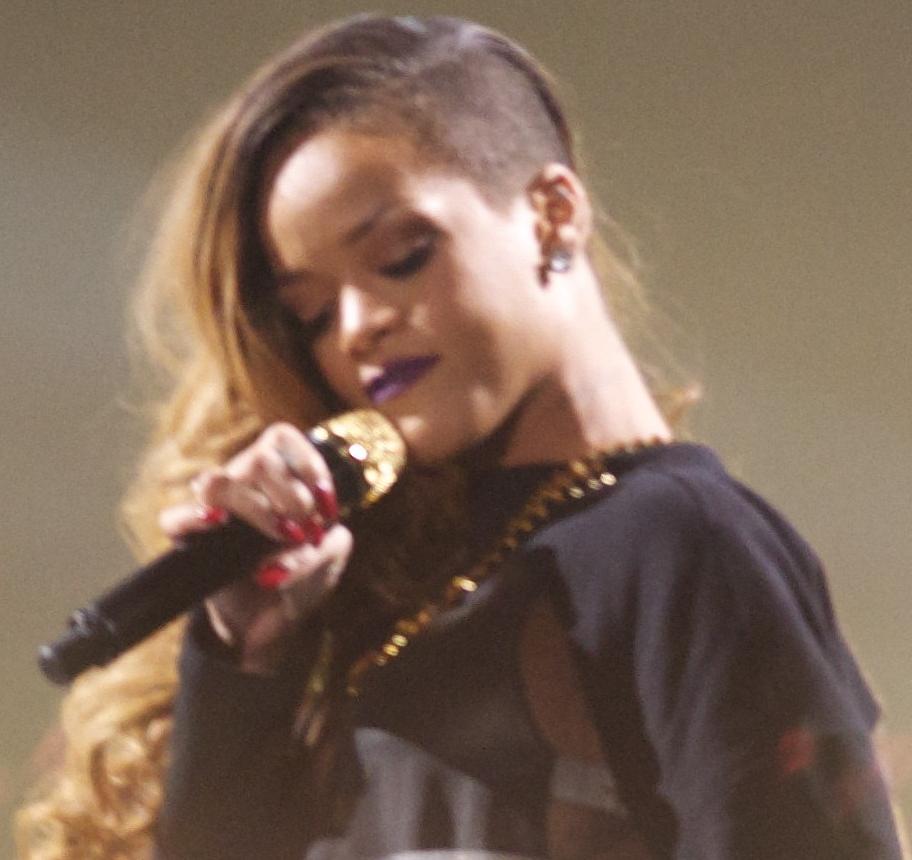 Rihanna
Word is singer Rihanna is losing money left, right and center. Her "Diamonds" concert tour is not making the money it was projected to, as select dates were cancelled, people demanded refunds on tour stops where she showed up late and the bad buzz around the jaunt has resulted in lower ticket sales.
Rihanna is spending money on herself, greedy family members living lavishly and her manly
house boy
house girl, Melissa Forde, who is supposed to be her personal assistant, but is only there to sexually service her (on and off again boyfriend Chris Brown is too busy with model Karrueche Tran).
Rihanna is also losing money due to court cases for copyright infringement and financial fraud. Her record sales have experienced a massive decline with projects not recouping well. She also has a raging cocaine habit and demands high grade weed and booze, all eating into her funds. However, she continues to live lavishly, while funds are going down and the U.S. government is owed money in taxes.