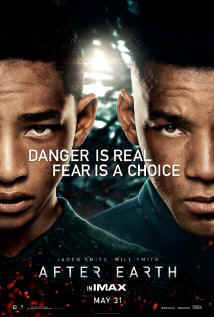 Scientologist, Will Smith, has experienced several bombs in a row. His public image and that of his family has been facing intense scrutiny for their Hollywood weird lifestyle and it is clearly impacting sales.
The summer box office has produced some high profile, expensive bombs, according to industry trade the Hollywood Reporter. The cartoons, pardon me, animated films are winning with flicks such as "Toy Story 3," "Monsters University" and "Despicable Me 2" topping the box office.
Meanwhile, the humans are losing at the box office. "Lone Ranger" (Johnny Depp) "After Earth" (Will Smith) and "White House Down" (Jamie Fox, Channing Tatum) have been major box office duds, bombing like it's nobody's business.
STORY SOURCE