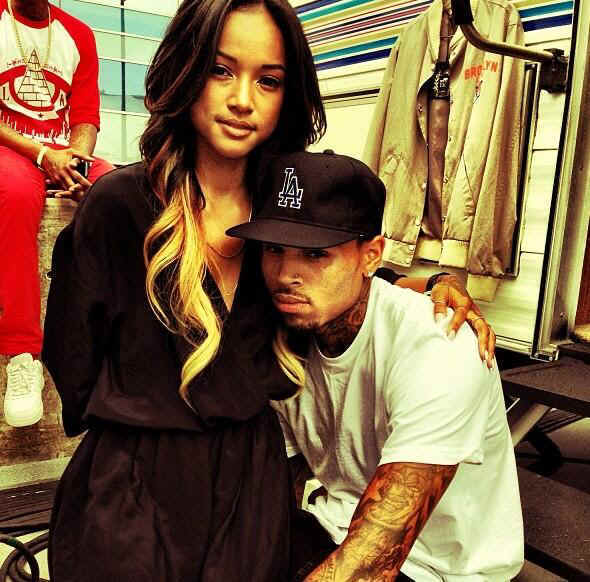 Karrueche Tran and Chris Brown
Previously it was reported that R&B singer Chris Brown would not be using the duet he recorded with on and off girlfriend, Rihanna, after dumping her and getting back with his former girl, Karrueche Tran. However, this week Brown announced the collaborators for his forthcoming album and Rihanna is listed as one of several.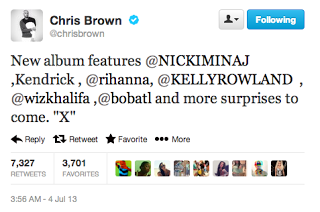 Chris Brown tweet
The next day, a bitter Rihanna took to social networking to slam and insult Brown. Clearly she is feeling used, as Brown got the publicity, song and his former girlfriend Tran back…while Rihanna got nothing…but insults from her dwindling fan base for reuniting with Chris.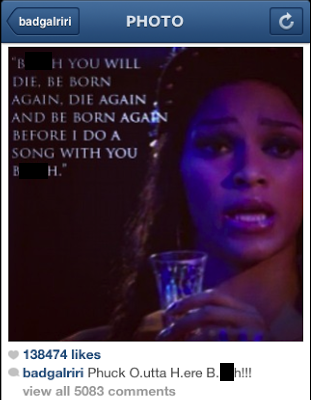 Rihanna response on Instagram, which according to blog Rhymes With Snitch, "And in case Chris didn't know Rihanna was talking to him she capitalized the letters OHB which also happens to be the initials of Chris Brown's clique the Original Hood Bosses."
Previously the Judiciary Report stated Brown reuniting with Rihanna was a career move for him, as he blames her for the destruction of his name and star that was on the rise, before she began hitting him after a Grammy party in 2009 and it devolved into an all out fist fight, It changed the course of their lives and he hasn't felt the same about her since.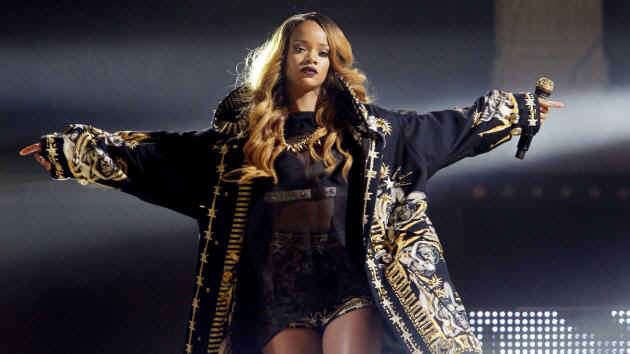 Rihanna
Apart of what is burning Rihanna is the fact the money Brown makes from recording and touring, including what he will earn from their duet due on his new CD, will go towards supporting his life with her arch rival Karrueche Tran. For all Rihanna's cruel insults of Tran online, she is working to keep the model living well.