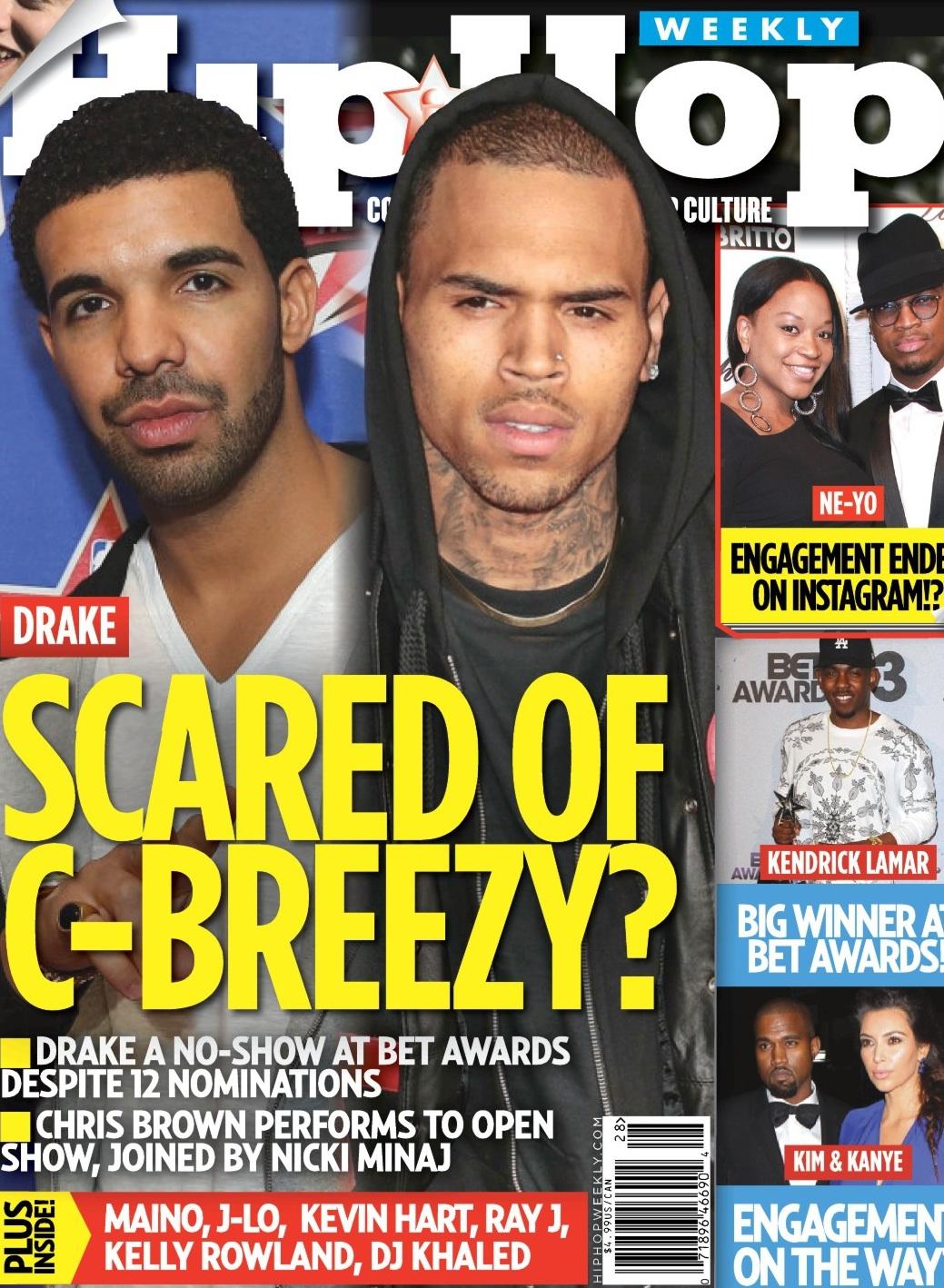 Hip Hop Weekly
Recently, the magazine Hip Hop Weekly published a cover claiming rapper Drake is scared of rival singer, Chris Brown and is avoiding him. The Article is entitled "Scared Of C-Breezy" which is Brown's nickname. The magazine stated Drake has missed award shows and functions Brown was scheduled to appear, in order to keep his distance for one main reason – their ex-girlfriend Rihanna.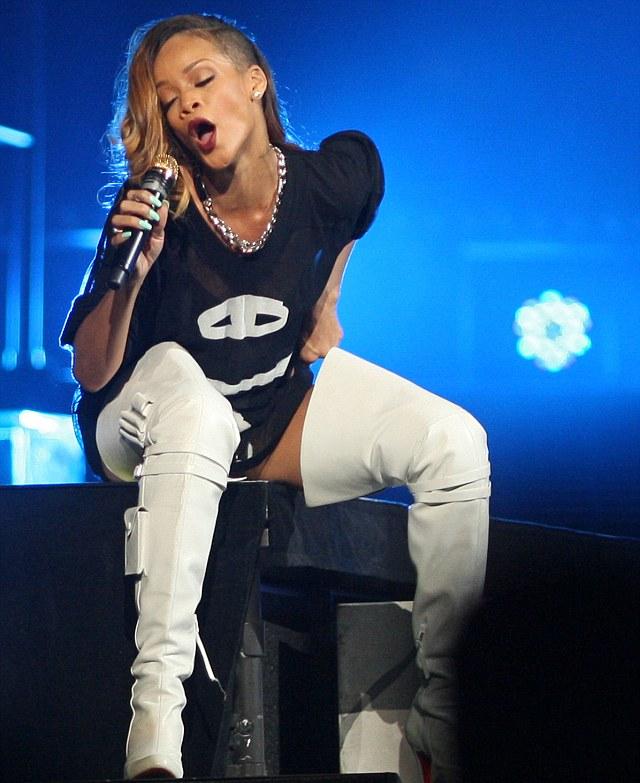 Rihanna needs to stop pitting both men against each other as one or both of them could get seriously hurt
When Brown dropped Rihanna and reunited with model Karrueche Tran, Rihanna went ballistic and began telling the singer off and pursuing Drake again to get under Chris' skin. Drake doesn't seem to be afraid of Brown. He appears to be avoiding a situation that has been complicated by Rihanna, who is making him a target of Brown's anger, via her stunts on Twitter and Instagram. Rihanna is using Drake to get at Brown and endangering the man in the process.