Siohvaughn Wade, the ex-wife of NBA star, Dwyane Wade, has engaged in publicity stunts attempting to get back at her ex-husband for divorcing her and hooking up with serial home wrecker Gabrielle Union. While the Judiciary Report sympathizes with Siohvaughn regarding Union rubbing salt in her wounds (really Gabrielle, leave that woman alone) she is going about things all wrong in a manner that is doing her no favors in the court or court of public opinion.
As stated in the Saturday, July 20, 2013 column, Siohvaughn is claiming she is homeless, but the Miami Herald reports she was given a $1,000,000 lump sum in a divorce settlement and $35,000 per month in alimony payments. Yesterday Wade's lawyer confirmed he has been paying her the aforementioned alimony payments (which include travel) as well as having paid for her mortgage and four cars.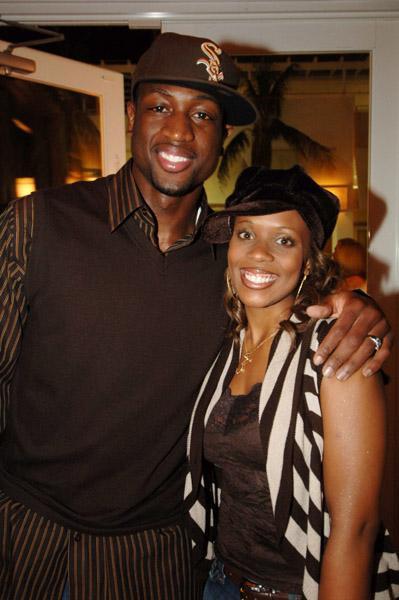 Dwyane Wade and Siohvaughn Wade years prior to their divorce
Therefore, in light of this recent announcement by his lawyer, reaffirming what was in the Miami Herald months ago, Siohvaughn was wrong to take to the streets pretending to be homeless. It has greatly damaged her credibility. One minute Siovaughn says she's broke, the next she states she doesn't want any money (see video above). It can't be both. Furthermore, if Wade truly did not pay her, she could have had him arrested months ago on a warrant for non-payment.
What the site finds particularly odd is that Siovaughn sued Gatorade and Staples, in a legal action she brought against Wade. This has also damaged her credibility, as it was highly inappropriate under the circumstances. What did Gatorade and Staples do to you, other than put money in your ex-husband's pockets and food on your children's table, via endorsements deals. When you try to mess up Wade's business that technically has nothing to do with you, you're also messing up your children's financial future. Stop doing that.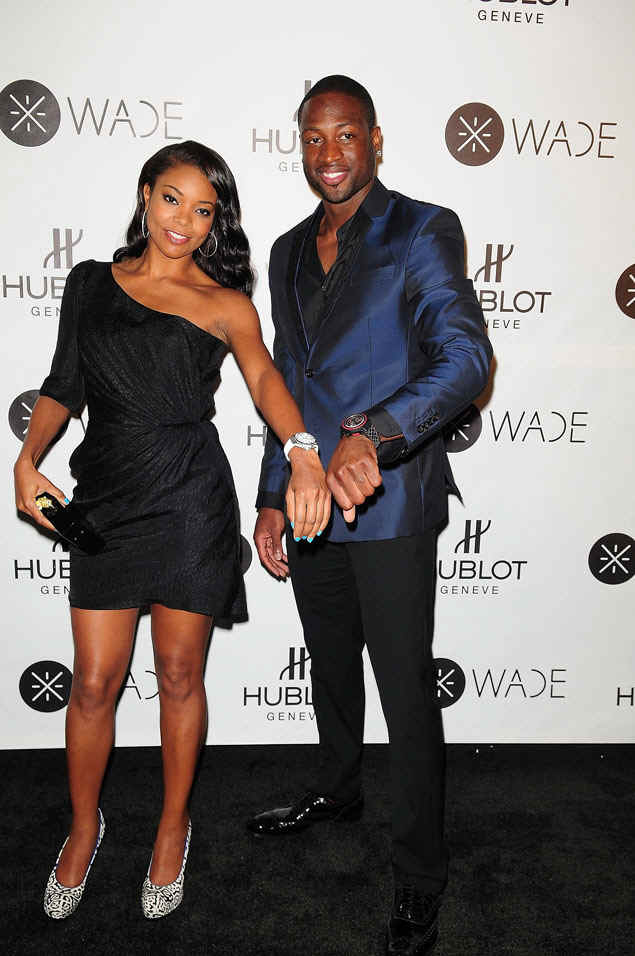 Manipulative home wrecker Gabrielle Union and her poor prey Dywane Wade
Surrendering your dignity in laying down on a sidewalk in public, ranting and raving about your ex-husband while pretending to be homeless, is not the way. It's an insult to the truly homeless. Holding up signs for yourself when many are focused on raising signs for Trayvon Martin is also not good. Be sensitive to public sentiment.
Many women have faced divorced with a scheming, callous, covetous woman taking their husbands and wrongly stepping into a life with him that should have been theirs. It's not fair, but it has happened to women. You can't be bitter about these things or it will eat you up inside. Focus on your children and yourself. Your kids need you to be at your best, not tearing their daddy to pieces. Let go of the bitterness. Work to make your life and the lives of your children better. Start a new, productive, positive career. Do good things for yourself, your family and your community. Put your energies into something positive.