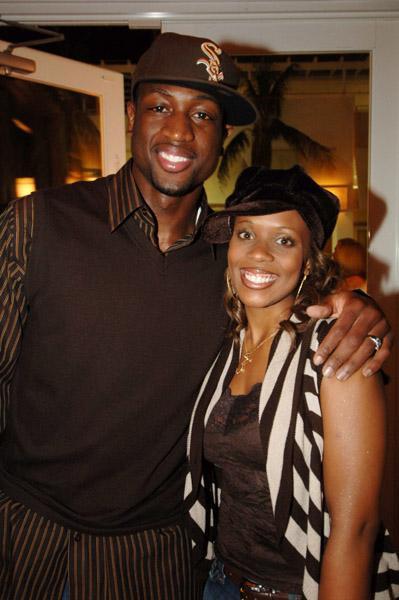 Dwyane Wade and Siohvaughn Wade
Dade County Circuit Court Judge Antonio Marin has ordered Siohvaughn Wade, the ex-wife of Miami Heat star Dywane Wade to "undergo an evaluation for anger management" after her display this month, proclaiming on a Chicago street, that she is homeless because of him. Wade disputed the claim via his attorney who publicly stated he is paying the mortgage on Siohvaughn's home, the taxes and insurance and for her four cars.
Wade filed an emergency motion with the court requesting Siohvaughn undergo a psychological evaluation. His motion was declined, with Judge Marin replacing it with the "evaluation for anger management." He also ordered Wade, who has primary custody of the kids, to turn the kids over to Siohvaughn for a visit.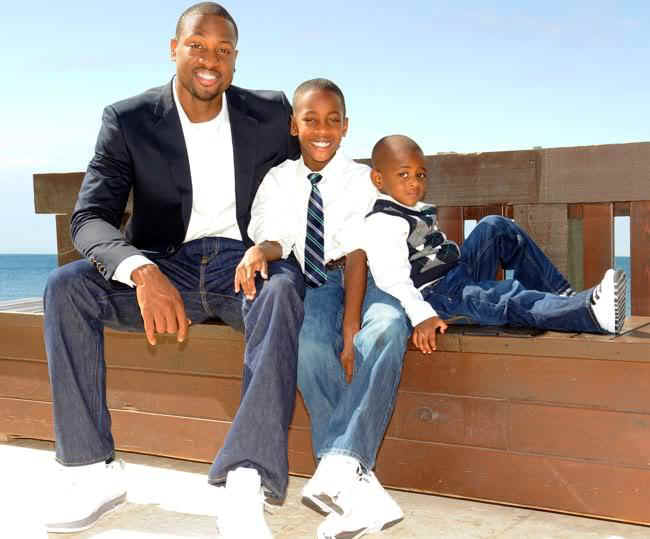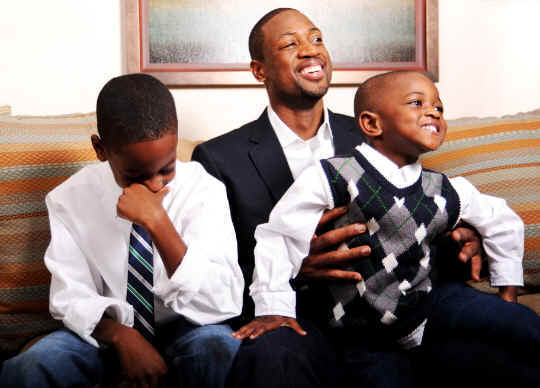 Dwyane Wade and his adorable kids
Wade's attorney James Pritikin stated, "On behalf of Mr. Wade, we are satisfied. If we hadn't brought that motion, there was no other way to call the court's attention to her erratic behavior in the courthouse and at Daley Plaza. An evaluation for anger management is the same thing as a psychological evaluation. . . . Tomorrow morning, they're going to begin a period of visitation with their mother."
Sadly, Siohvaughn's mental state has deteriorated, largely thanks to actress, Gabrielle Union, who is Dywane's desperate girlfriend. As my very reliable source well apprised of what happened in this matter in Miami, Florida communicated to me, scheming Gabrielle attempted to "unravel Siohvaugh to show Dywane that she (Gabrielle) was the better choice" via "engaging in stunts" on the internet and in person to cause maximum distress to Siohvaugh, hoping it would drive her crazy and manifest via a nervous breakdown.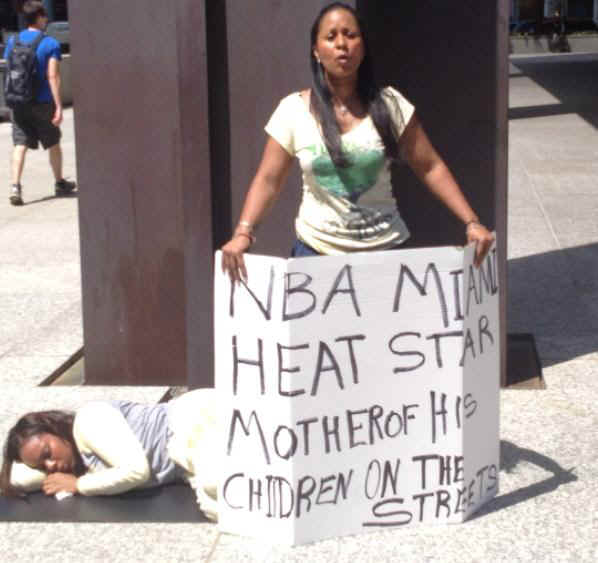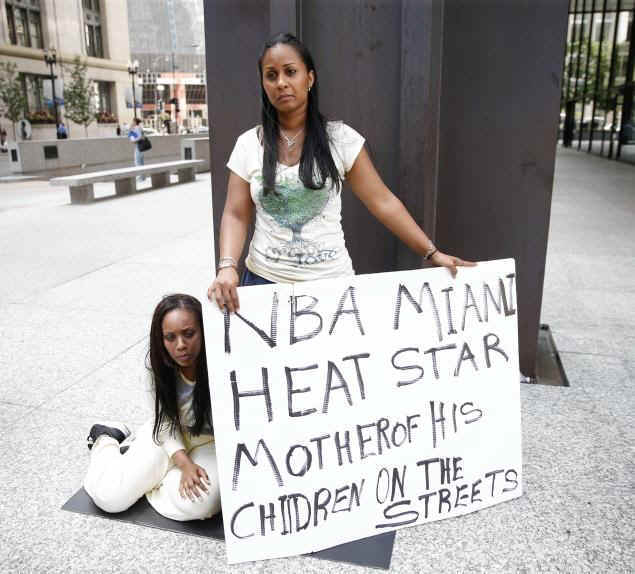 Siohvaughn Wade pretending to be homeless on a side walk in Chicago
Well, girl, you got your wish. I just hope you can live with yourself if something tragic comes out of this - and that's my concern at this point. Gabrielle has repeatedly been pushing Siohvaughn's buttons not caring about the consequences. The Wade children are being exposed to traumatic displays and arguments all because of a determined jump off that pushed the wife out of the picture (girl, you're not the only jump off and you better hope the other chicks aren't as scheming and conniving in trying to push you out of the picture).
Be careful trying to push people over the edge. I'm not wishing this but last week, in seeing photos of a mentally distraught Siohvaugh, I kept remembering a jarring movie I saw when I was a kid called the "Betty Broderick Story." It was based on a true story.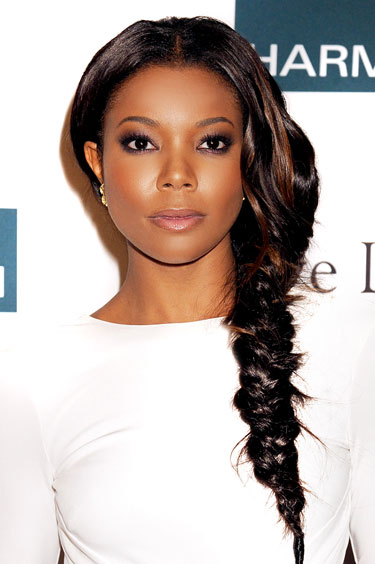 Gabrielle Union
It was about a couple whose marriage was destroyed by a scheming attention seeking woman, who pushed the wife, Betty, out of the picture via a series of calculated offenses meant to get under the woman's skin. And it worked...worked so well Betty regrettably shot and killed them dead (which was the wrong thing to do).
As stated above, I am not wishing this on anyone, as Wade is one of my favorite basketball players and I admire the charity work he does as well as his mother's remarkable story of beating drugs and opening a church to help others, but you need to talk to Union and tell her to stop trying to get at your ex-wife. She needs to knock it off before Siohvaughn snaps.
Siohvaughn has clearly become unstable and after what happened this month regarding the homeless display, she could snap at any time if pushed further. In the Judiciary Report's estimation, it is a risk leaving the children in her custody for non-supervised visits, but she should be allowed to see her kids.
STORY SOURCE