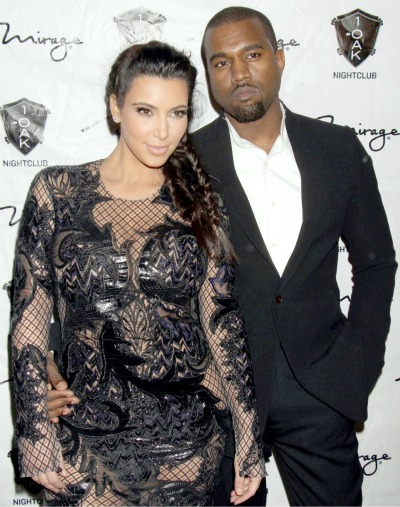 Kim Kardashian and Kanye West
"Keeping Up With The Kardashians" reality star, Kim Kardashian, 32 and her boyfriend, rapper Kanye West, 35, welcomed a baby girl today in Los Angeles. Kardashian had a difficult labor, as photo agency X17 reports, it was induced a month early due to a reported "infection." X17 is also stating the baby is in an incubator.
The couple have had a rough pregnancy, with West missing much of it, when they began arguing. West fled to Paris, France, to avoid the unpleasantness and publicity surrounding Kardashian's pregnancy. Women in their twenties and thirties often have no trouble conceiving. However, Kardashian had difficulty conceiving, as she stated her doctor informed her she had the eggs of a 50-year-old woman.
The couple's year was complicated by the fact Kardashian committed adultery with West while married to NBA basketball player, Kris Humphries. The two went through a bitter and costly divorce, after a marriage Kardashian created for publicity, duping Humphries.
As her pregnancy moved forward, West abandoned her for months, spending time with his reported lover, fashion designer, Ricardo Tisci. West was also reportedly involved with singer and colleague, Frank Ocean. It is rumored some of Ocean's songs are about West (hell hath no fury like a queen scorned).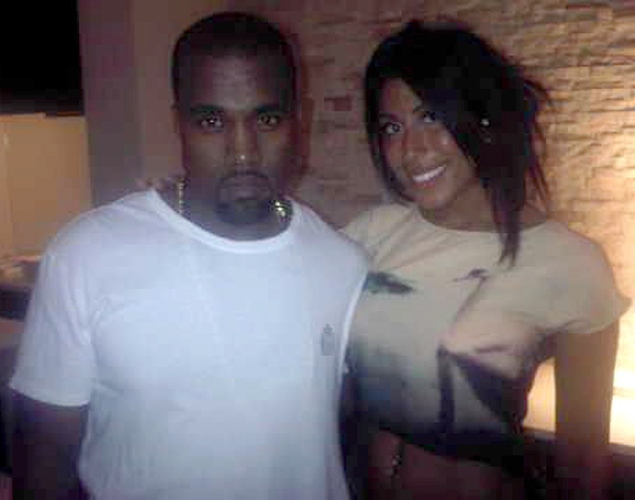 Kanye West and

Leyla Ghobadi
This week things took another negative turn, as aspiring model and Kardashian look alike, Leyla Ghobadi, came forward alleging she had a sexual fling with West, while he was dating pregnant Kardashian. However, yesterday, she started backtracking on said claims, stating the fling took place before he began seeing Kardashian.
As the Judiciary Report stated days ago on
June 12, 2013
, one cannot expect to be believed making such allegations without proof. Yes, things could have happened, but with no text messages, emails, direct messages, hotel receipts or incriminating pictures, people will be skeptical. Ironically, the day after the site made the claim Ghobadi snapped asking was she to obtain proof while having sex with him. Too much information.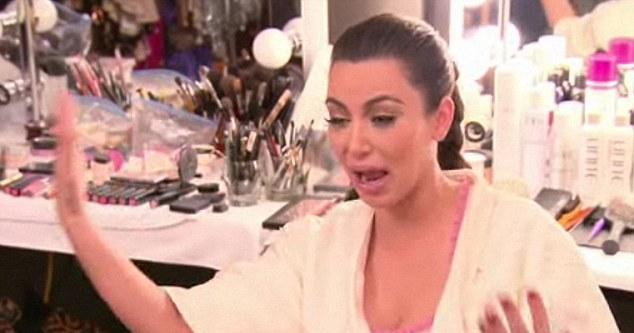 Kim Kardashian bawling on television over her poor sexual choices
Considering how promiscuous both Kardashian and West are it is downright ironic they are having a girl. Two people who take sex so lightly, hurting others they've used for sex and publicity then dumped, will now be responsible for keeping their female offspring from being subjected to the same heartbreaking behavior from the opposite sex. Parents tend to protect their daughter's virginity more than their sons, when in God's sight, male or female, it is important.
West and Kardashian, much like certain other pop culture stars, have set a bad example in the public eye, regarding conduct that has encouraged impressionable kids and adults into thinking to be famous one must be sexually indiscriminate publicity seekers. That life comes at a high price and one filled with hurt.
They are both miserable and unhappy, saddled with other significant problems known to people in the industry, due to said lifestyle. Here's hoping they become good parents and warn their child against following the same promiscuous path they did, which has caused them and others a significant amount of heartbreak.