34-year-old rapper, Chris Kelly, from the 1990s teen rap group Kriss Kross died on May 1. 2013 of a drug overdose. This marks the fourth major Sony Music artist to die under tragic circumstances over the past few years (Michael Jackson, Whitney Houston and Left Eye). Kelly took a fatal combo of cocaine and heroin, known as speedball (or speedballing). He has gone the way of so many child stars before him, turning to drugs and alcohol to mask the pain of his fallen career. Kris Kross only had one successful album "Totally Krossed Out." The subsequent follow up flopped on the charts, as producer and industry conman, Jermaine Dupri tried to make them over into teenage gangsta rappers.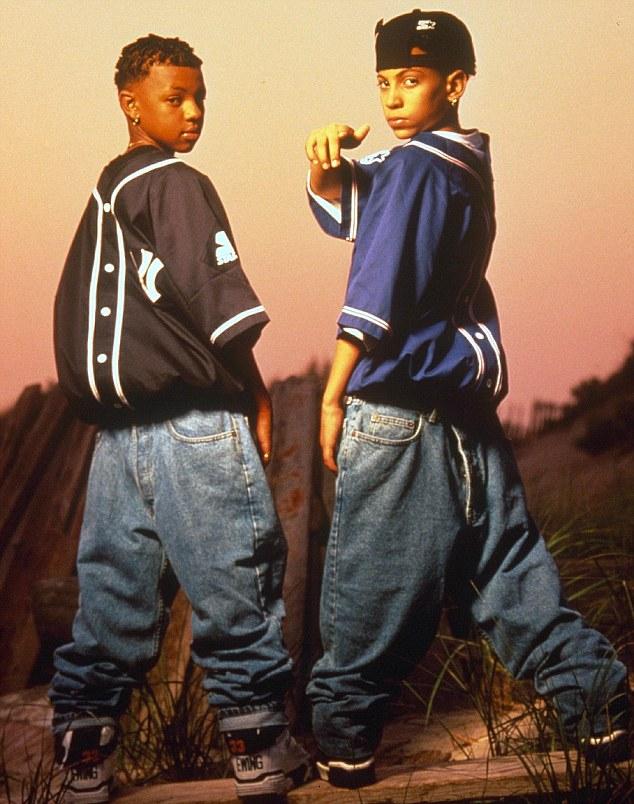 Kris Kross in the 1992
A video has surfaced of Kelly, showing him 48 hours before his death, high on cocaine and heroin, in a state of psychosis, struggling to rap to a song playing in his home. TMZ describes the video as, "Hours before his death, a drugged out Chris Kelly attempted to rap ... and spit out lyrics about a room full of dead bodies ... and TMZ has the sad footage."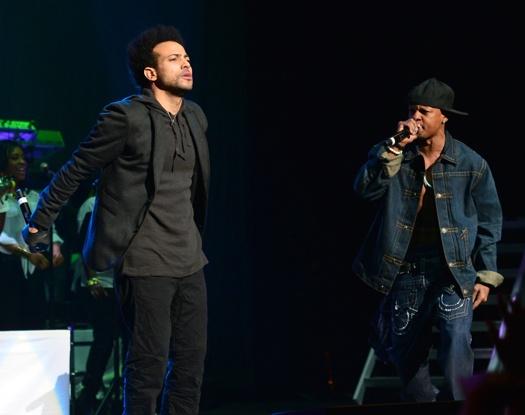 Kris Kross in 2013
Kelly's lips and skin betray the signs of heroin use. He had the appearance of someone who's health was fading. On the tape he is surrounded by friends who are also high and drunk. Before the release of the tape, another of his friends, stylist Lisa Pope, complained to the press that Kelly had surrounded himself with a set of negative friends, who brought about his demise.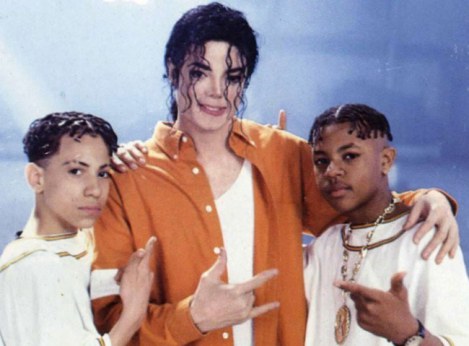 Kris Kross with labelmate Michael Jackson
It's quite cliché. How many times over the past few years has the Judiciary Report repeatedly warned people to beware of the company you keep. Good friends will watch out for you, tell you the truth when you are wrong, discourage you from taking a negative path in life and not use you (for money or fame). Bad friends will give you the wrong advice and bring vices into your life (pay attention Justin Bieber).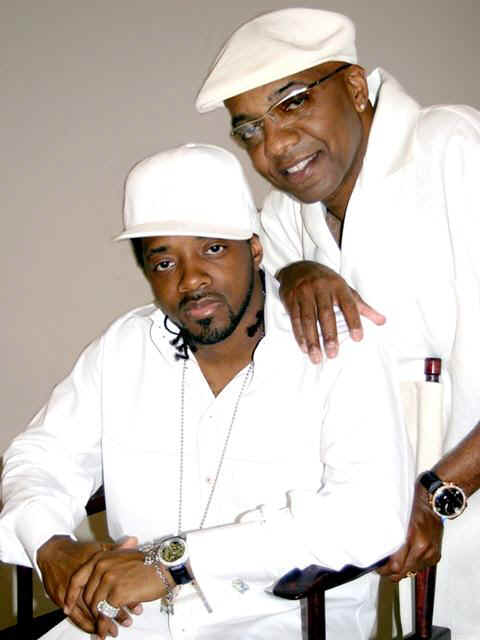 Jermaine Dupri and his dad Michael Mauldin
My family and I are very familiar with the business practices of Kris Kross' former management, ERI, who maintained an office in Miami in the 1990s, run by Dupri's dad, Michael Mauldin, who is another con artist and thief. While Mauldin cheated on his wife with Tamar Braxton in exchange for career favors, Dupri kept targeting Xscape's Kandi Burruss for sexual favors or he would not give the group good songs, marketing, promotion and publicity. And so, she gave in.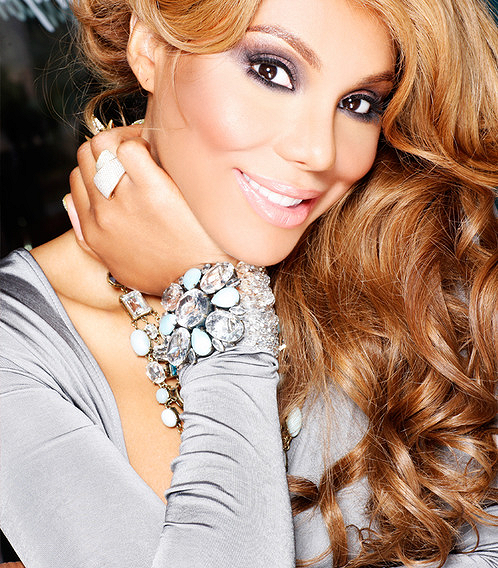 Tamar Braxton
Dupri and co were also constantly sued in unrelated legal actions for copyright infringement in criminally stealing preexisting works registered with the Library of Congress in Washington, D.C. They'd steal from anybody - even kids. Dupri even stole from songwriters he signed, talking credit and payment for their work (which later resulted in lawsuits).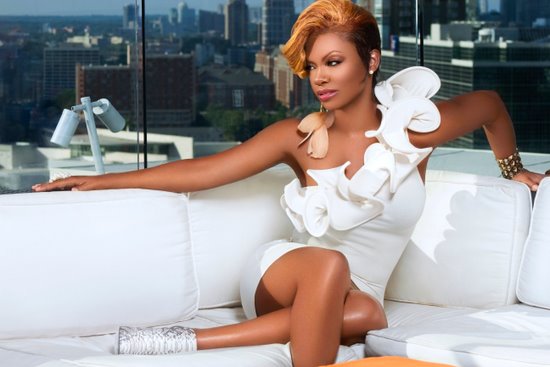 Kandi Burrus
That whole empire came crashing down due to being built on corruption, fraud, theft and extortion, as they lost their label, management company, restaurant and recording studio due to bad business dealings they engaged in all over the South. They are known in the industry for being shady. It's apart of why Janet Jackson dumped Dupri and married another man.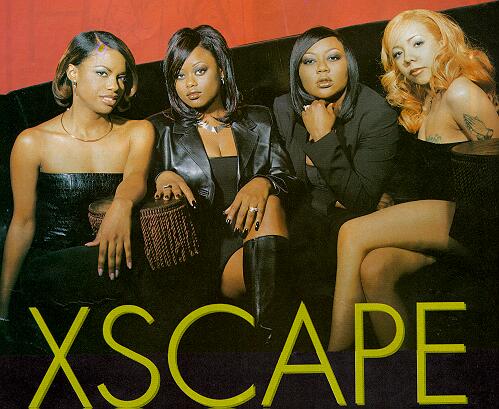 Kandi Burrus in the R&B girl group Xscape (also feautring Tiny, TI's wife)
I'm not surprised that whole thing collapsed, as the illegal things that went on behind the scenes of Kris Kross' career spilled over into their actual lives and sent them down the wrong path. Now Kelly is dead. 34 is young and too young to die. However, Hollywood has never been particularly kind to child stars, with so many of them dying young after being chewed up by the system.
STORY SOURCE
Chris Kelly Tragic LAST VIDEO Drugged Out Rap Session
5/6/2013 1:00 AM PDT BY TMZ STAFF - Hours before his death, a drugged out Chris Kelly attempted to rap ... and spit out lyrics about a room full of dead bodies ... and TMZ has the sad footage. The video -- shot in Kelly's Atlanta home around 7:00 AM on May 1 -- is a window into the life of a drug addict. There's crap strewn all over the house ... and several seemingly drugged out people just hanging out.
One of Kelly's guests -- who also seems inebriated -- pulls out a camera and begins to record as a discombobulated Kelly struggles to rap along with music pumping through the speakers. We're told the song is a track Kelly had been working on recently -- and includes the lyric, "We don't stop, for nothing or nobody … look around you it's full of dead bodies."...