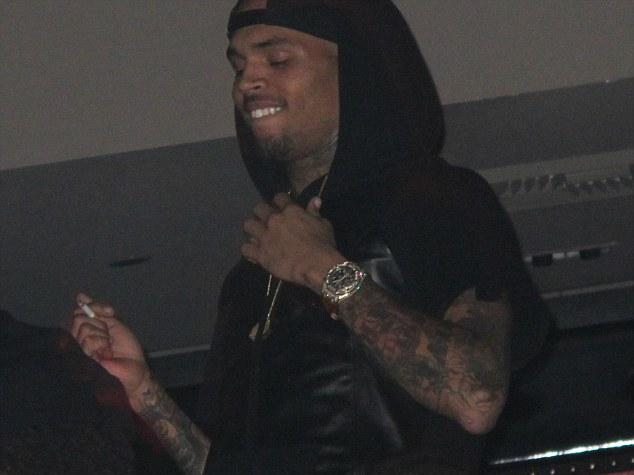 Chris Brown high as a kite at his birthday party (Photo Credit: EBLV/Splash). The plane's cockpit was smoking more than Brown.
After celebrating his birthday three days in a row, beginning on May 3, 2013, Chris Brown boarded a private jet from Los Angeles to New York, with the intent of attending the Met Gala in Manhattan. However, minutes after takeoff from Burbank, the cockpit of the private jet began to fill with smoke.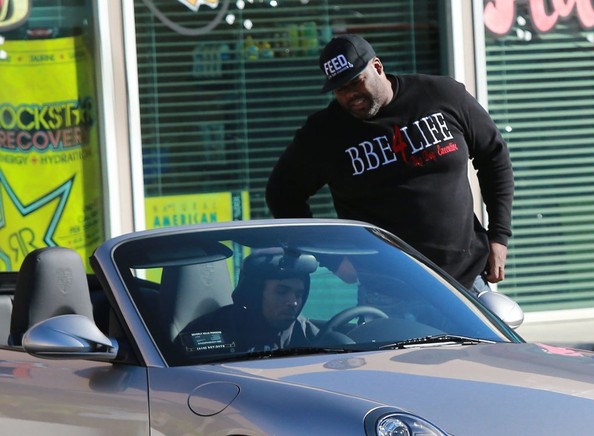 Chris Brown and bodyguard Big Pat
Passengers aboard the plane, including Brown, saw the smoke and became nervous. The pilot turned the plane right back around and landed safely in Los Angeles. Brown boarded another plane an hour later, but missed the Met Gala. Brown and private jets haven't been agreeing of late. Several weeks ago, Brown's bodyguard Big Pat complained to airport staff in Bermuda that he got into a physical altercation with Brown who threw him off a leased private jet.
RELATED ARTICLE