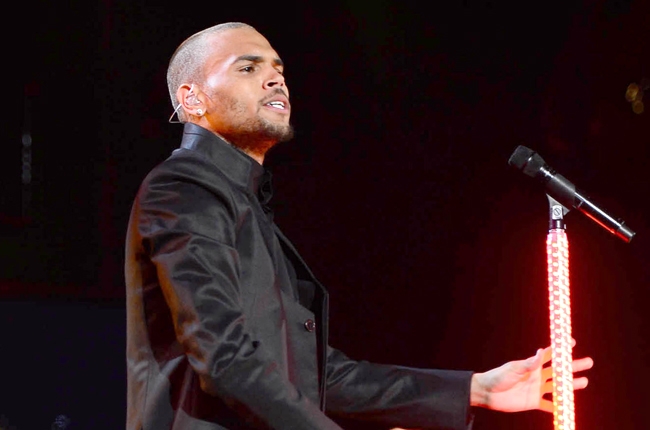 Chris Brown: Karrueche, I see you girl!
Rihanna was behaving in a very thirsty manner this month, chasing after rapper Drake online, in trying to make ex-boyfriend Chris Brown jealous. She began following Drake on Twitter and pressing like on his photos on Instagram. And what happened you ask?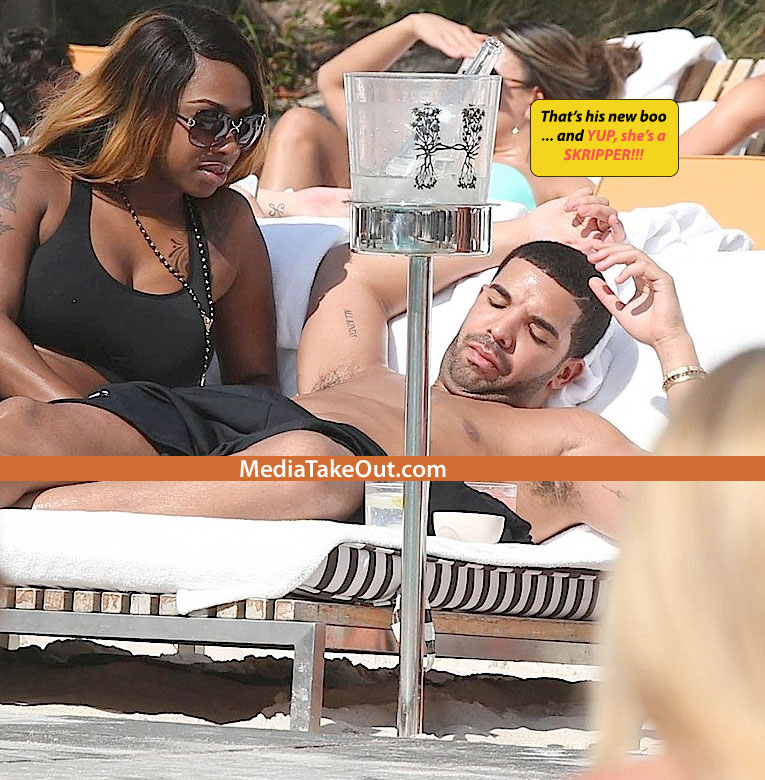 Drake and Syn in Miami, not thinking about the forehead Rihanna
For one, Chris Brown unfollowed Rihanna and began following his on and off again girlfriend Karrueche Tran (he has since taken her to the Billboard Awards). But here's where it goes doubly wrong for Rihanna. Drake threw her over for a stripper named Syn, taking the woman to Miami for a trip.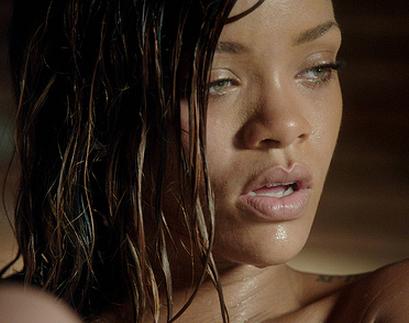 Rihanna: so I basically got clowned
So now, Brown is with Tran. Drake is with Syn. And Valtrex poster girl Rihanna is with her freeloading
Transformers
Trannyformer best friend Melissa trying to figure out how to work a stripper pole her bisexual publicist allegedly gave her. Meanwhile Karrueche's got the love of Rihanna's life wining and dining her again (LOL). Looks like Brown chose the "Fine China" over plastic plate Rihanna.