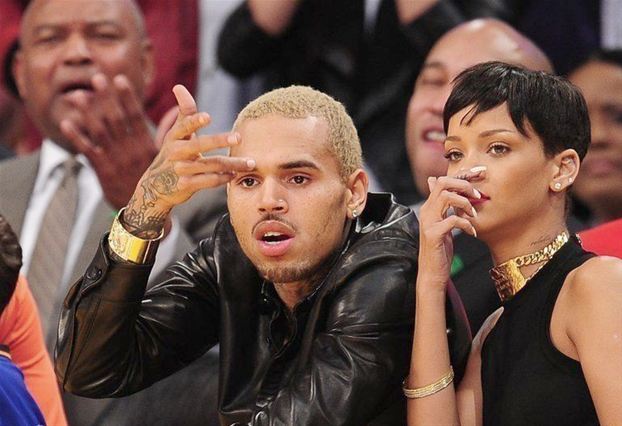 Chris Brown and Rihanna
After Rihanna unfollowed Chris Brown on Twitter and began following his archenemy, rapper Drake, Brown has returned the favor. Brown is now following on and off girlfriend Karrueche Tran again. Rihanna hates Tran and will not react well to it. However, she threw the first punch in their cyber fight. Yea, keep challenging him (sarcasm). He's not playing with you. He's going to break your heart so badly one day when you go too far with that playing-with-his-enemies mess...
STORY SOURCE
Chris Brown Addresses Relationship Problems on "I Can't Win"
4/30/2013 11:39 AM EDT - Brown and Rihanna seem to go their separate ways every week, and the latest alleged breakup has spilled over into the Twitterverse. The Virginia native stopped following his on-again, off-again love on Twitter, and started following ex girlfriend, Karrueche Tran, which is probably the last thing Rihanna needs right now. After a few canceled shows due to illness, the "Stay" singer is back on her Diamonds world tour, and opened up about not being able to "understand" love, during a stop in Anaheim, CA, earlier in the month. She hasn't responded to "I Can't Win," but chances are, he got her attention.