Chris Brown is going all out for his 24th birthday celebrations, with three parties. Thus far, the first two did not include Rihanna, but the other woman he loves, Karrueche Tran was there to support him. During an interview with 2Day FM, you know, the station from the
nurse suicide scandal
, Brown stated he is "going to do it solo" on his birthday and he wants "to see as many girls as possible." He confirmed he and Rihanna are "on a break" as the two have broken up and reunited several times, indicating there is a problem there.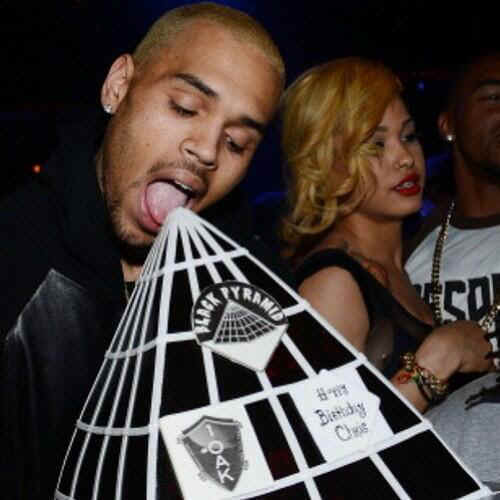 Chris Brown and his birthday cake
For well over a year (and again on May 1, 2013
Chris Brown's Dad Doesn't Want Him With Rihanna But His Mom Is Okay With It
), the Judiciary Report stated Rihanna and Brown are soulmates (they are an awful lot alike and do love each other, but have a terrible way of showing it). Days later on May 5. 2013, in the aforementioned 2Day FM interview, Brown was asked of Rihanna "Do you two feel you're soulmates?"
Brown's answer wasn't completely forthright, regarding a woman, Rihanna, whom he says he loves and she has repeatedly said he is the love of her life, "The way I look at it is… I'm always going to love that person, but people have differences, and people have different wants and needs. At the end of the day she's a young girl. I can't really be focused on wife-ing somebody that young… and I'm young too. I just got to step forward and be a man and be the best Chris Brown I can be instead of worrying about whoever else is going to be in my side pocket."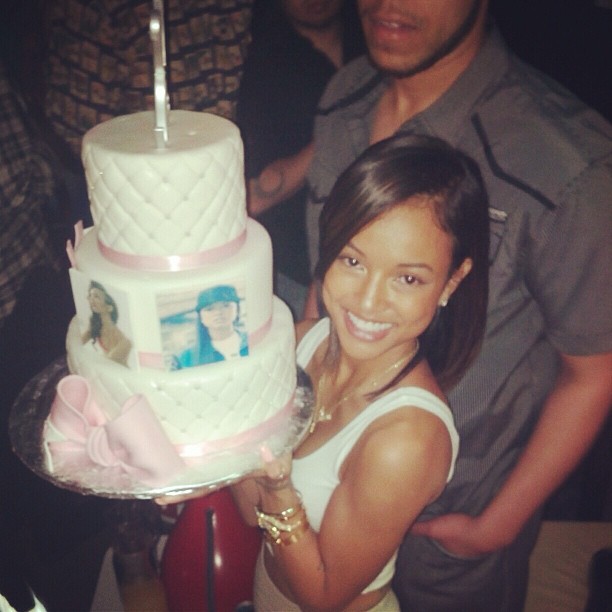 Karrueche Tran and her birthday cake
This kiboshes rumors floated by Rihanna's camp, which previously claimed the two were getting married last year and then on her birthday a few months ago. Contrary to what Brown stated, 24 is not too young to be married nor is 25. Many people have wed at those ages and their marriages are just fine.
However, when a man wants to sleep around and has resentment in his heart for the problems a woman has brought to his life, he is not going to want to commit. Other times a man won't commit include when they do not love the person in question, believes the individual is not the right one for them and are only there as a matter of sexual convenience, but that's not the case with Brown and Rihanna.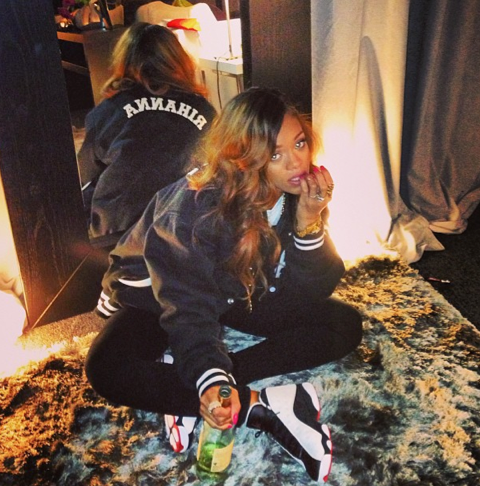 Rihanna didn't get no birthday cake (LOL)
Brown is harboring resentment over the 2009 domestic violence case that ruined his life, feels strange about Rihanna having had sex with so many men especially those in the entertainment industry (some of whom are throwing it in his face) and she has a terrible temper. All of that is messing up their relationship.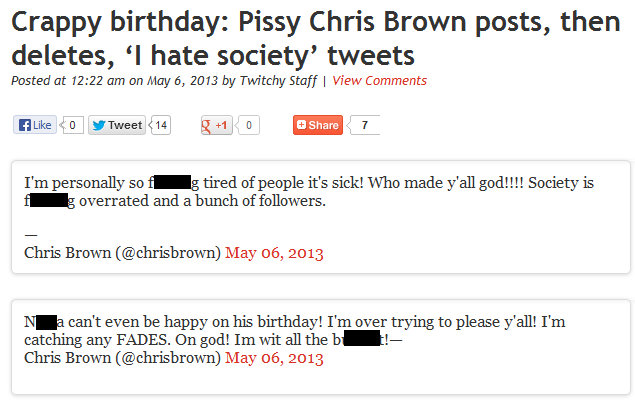 Chris Brown lashed out on Twitter on his birthday after reading comments online
However, with on and off again girlfriend, Karrueche Tran, there is no baggage, insane tempers or long list of industry conquests during their relationship. He leaned on Tran again during his birthday celebrations in Los Angles this past Friday, as Rihanna is "being really mean to him" according to one of my credible sources.
Rihanna better open her eyes. The nasty attitude, terrible temper and sleeping around for career favors in Hollywood is going to cost her Brown, the man she loves. Tran is said to be nice, calm and upbeat. Most normal people like peace and happiness in their lives. Chaos and craziness is overrated and leads to Lamborghini fights and court cases. Life is too short for all that discord and fighting.