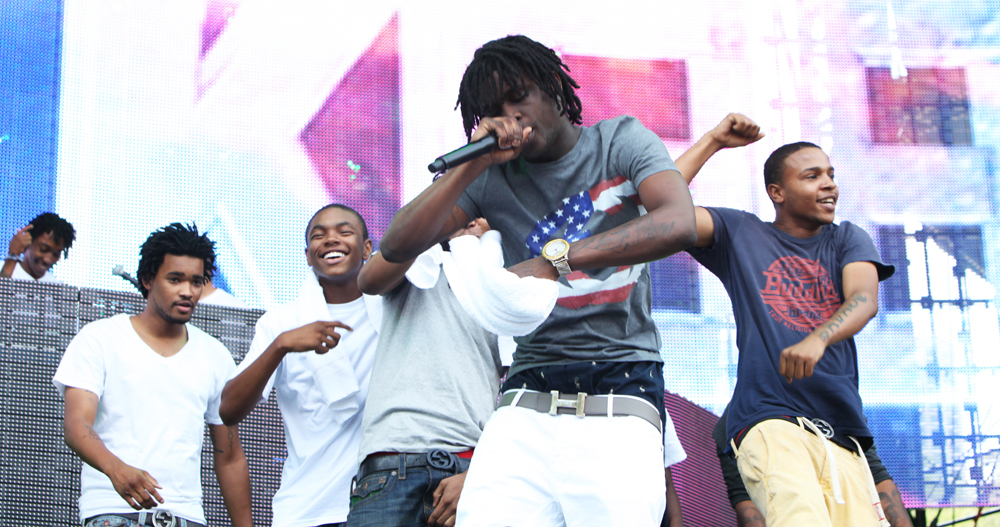 Chief Keef (center)
Pop singer Katy Perry took to Twitter and dissed 17-year-old rapper Chief Keef over his new track "I Hate Being Sober." I don't know who told her to do that, because someone told Keef about it and he went off. Keef went on Twitter and threatened to "smack the s*** out of her."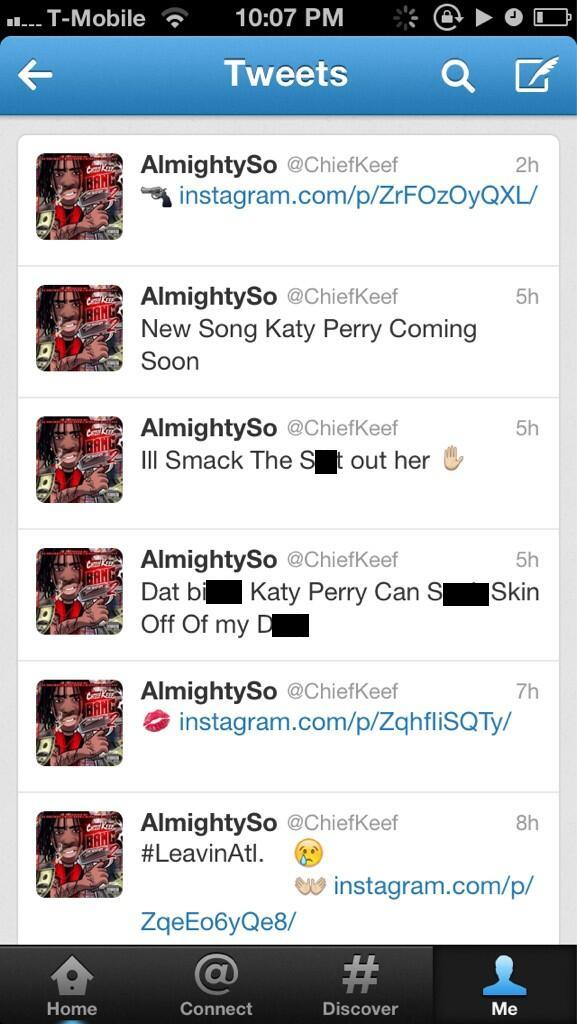 Perry panicked and quickly apologized. Calm down girl. He wouldn't smack you. He'd make his girl
Pretty Mesha
do it (kidding). Oh, but Perry's problems don't end there. Keef also announced his new song, presumably a diss track, will be titled "Katy Perry." I think he's talking about you.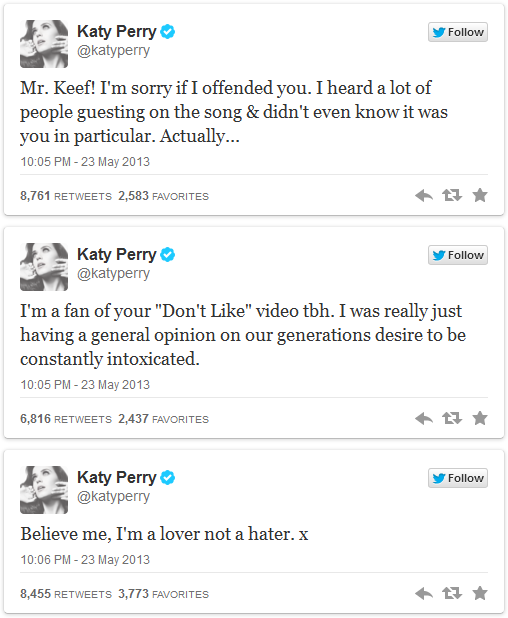 Perry must be tired of the music industry and want a new life in the Witness Protection Program. You challenged a rapper who just got out of jail on gun charges, over a song about sobriety. Makes me think Perry is the one on drugs. I'm just playing. Hopefully they'll work everything out.