Beyonce stealing from European pop singer Kerli brought on the latest scandal about her unlawful stealing of other artists' protected works
Thieving Sony Music singer, Beyonce, has been slammed and exposed by the music industry's top magazine, Billboard, for stealing other artists copyrighted music, videos and images, in a subtle op-ed piece. Beyonce is known and mocked all over the internet for being a thief, who insists on stealing from others in failed attempts at unlawfully making herself look like an artist who does it all.
Copyright infringement is a crime under U.S. and U.N. laws. Stop for a moment and think about that. When you steal copyrighted works, you are a criminal under domestic and international law (not to mention a fraud and a phony). When you steal someone's copyrights, it is the equivalent of stealing a mansion or luxury car, due to the value of intellectual property.
Shamefully, this happens often in the music industry, especially regarding certain mainstream artists in Hollywood cults such as Kabbalah, who call themselves the Illuminati. Leaked documents have shown, when they see or hear something they like, they simply take it, in criminal violation of the law, as copyright infringement is a federal crime. To applaud Beyonce or any other artist engaging in this felony, is the equivalent of praising a bank robber, burglar or ponzi schemer like Bernard Madoff.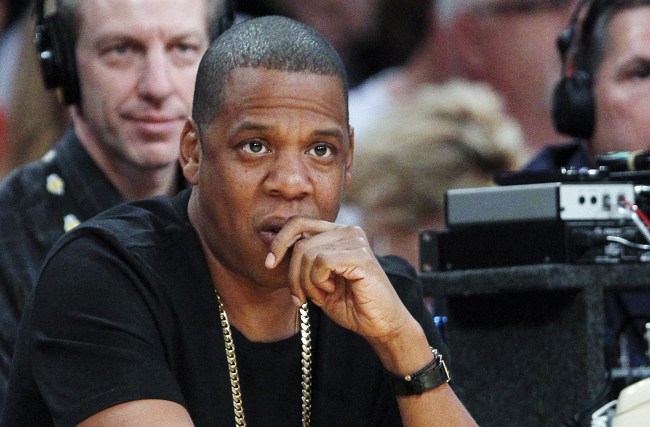 Beyonce's husband Jay-Z has been sued by many people in unrelated cases for theft of copyright, trademark and money
The FBI, under Robert S. Mueller, has failed in their congressional mandate in this regard, operating under the corrupt premise stars are allowed to break the law, which is disgraceful and an embarrassment. These thefts are damaging America's bottom line, as these stolen copyrights are executed incorrectly and devalued in the process, bringing in lower revenues and tax dollars.
Having been a victim of copyright infringement at Beyonce and Jay-Z's hands (see items listed below), the Judiciary Report has covered Beyonce's many thefts in past articles, which were subsequently read by millions online. A noticeable and significant sales decline began for both aforementioned artists shortly after, as no one in good conscience could support such thievery, dishonesty and fraud.
This week it is Billboard's turn, as the industry's most prominent publication details some of Beyonce's most brazen and disgraceful thefts, completely calling her artistry or lack thereof into question (see article below).
STORY SOURCE
Op-Ed: When Beyonce's Inspiration Turns Into Imitation
May 01, 2013 11:48 AM EDT - They say imitation is the sincerest form of flattery, but what if the person imitating is a polarizing icon that should be doing otherwise -- someone like Beyoncé? On Monday (April 29), pop singer Kerli posted a side-by-side photo on her Facebook page of her and Beyoncé donning the same Amato Haute Couture dress. The photo of Beyoncé comes from the pages of her 2013 "Mrs. Carter Show" tour book.
Except, it's not just the Furne One designed dress -- which also Nicki Minaj wore in her "Va Va Voom" video -- that's similar in the photo. Both singers can be seen painted in white, from head to toe, and stylistically posed as sculptures. No one owns a look, image, dance move (after all, how many artists have pulled out signature Michael Jackson moves?), or in this case, an experimental costume. They're not copyrighted property, but filed as intellectual property.
Any artist, including Beyoncé, can wear whatever another artist wore, but that multiplicity gets suspicious and easily pegged as stealing. And understandably so, when it's not only the look of the artist that is being traced, but his or her entire idea.
Beyoncé first caught flak for working up a dance similar to Josephine's Baker's iconic banana dance in her "Deja Vu" video, then was seen sporting a skirt with dangling bananas when performing the "B'Day" track. But let's be honest: that wasn't that serious, at least not at that point in her 20-year plus career. She later borrowed from Bob Fosse's routine, "Mexican Breakfast," in the video for her girls anthem, "Single Ladies (Put a Ring On It)." There are also references to "Rich Man's Frug" scene (of Bob Fosse's "Sweet Charity") in Bey's "Get Me Bodied" video.
There's a difference between inspiration and imitation. "Countdown" is a good example of Beyoncé doing both in one piece of work. She references Audrey Hepburn's "Funny Face" dancing and both Hepburn and Peggy Moffitt's late 50's/early 60's fashion, then elaborates with color schemes and pairs the choreography perfectly with the pace of the soundscapes. She also samples Boyz II Men's countdown from their song, "Uhh Ahh."
As the video continues, we see Bey' using the same choreography, cinematography and costumes that Belgian choreographer and dancer, Anne Teresa De Keersmaeker, used in "Rosas Danst Rosas." It's one thing to be inspired by someone else's work and revamp with one's personal style, but it's another to duplicate exact movements, which is ultimately violating the artist's intellectual property. Context matters.
Before the debut of "Countdown," Beyonce was criticized for nearly replicating Italian singer Lorella Cuccarini's live performance with her performance of "Run the World (Girls)" at the 2011 Billboard Music Awards. She later stated that she had hired the same choreographers that had worked on Cucarini's performance, but it's still puzzling as to why she didn't work with them to create a groundbreaking concept of her own.
The choreography, seen in the performance and the song's accompanying music video, comes from Mozambigue dance troupe Tofo Tofo. Instead of thanking them for the inspiration after the fact, as she's done with Cuccarini and Keersmaeker, Beyoncé brought them to the U.S. and hired them to dance alongside her in the "Run the World (Girls)" video.
The 2011 song, off her fourth studio album "4" swipes the beat from Major Lazer's 2009 "Pon De Floor." According to Diplo, one half of Major Lazer, the making of "Run the World (Girls)" started out as a "joke" (whatever that means).
Beyoncé's "1 + 1" video features scenes similar to the unfinished French film, "Le'Enfer," while her "Love On Top" video has dancing scenes much the same as those in New Edition's "If It Isn't Love" video...
ADDITIONAL BEYONCE THEFTS AS LISTED BY THE JUDICIARY REPORT: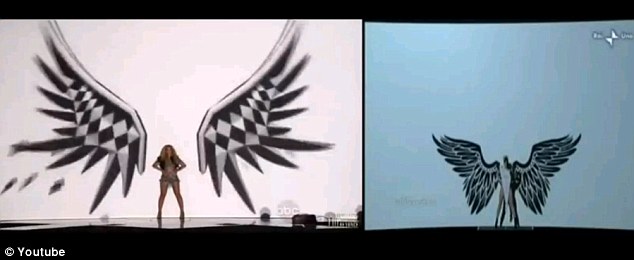 Beyonce 2011 (left) and Lorella Cuccarini 2010 (right)
Thieving Sony singer, Beyonce, has been stealing from other artists again, in a nasty habit that has made her the recipient of a number of copyright infringement lawsuits. Her career has solely been based on copyright theft, which is a federal and international crime.

This time Beyonce stole in great detail, the preexisting video performance of European pop artist, Lorella Cuccarini, for her appearance on the Billboard Music Awards show last week. She's being slammed all over the internet for it.

Beyonce performed
the infringing song "Run The World Girls"
which has flopped on the charts and paired it with a scene by scene rip-off of Cuccarini's performance from last year that was televised in Europe.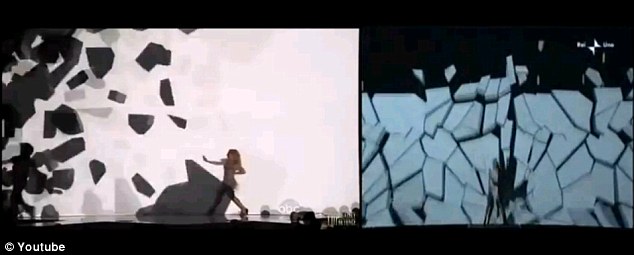 Internet users are slamming Beyonce for this unoriginality. This week Beyonce also premiered a new song entitled "1+1" which is already being panned by people online. Ironically, Beyonce's "1+1" is a dead rip off of the 1960's song "Wonderful World" by my dad's favorite singer, Sam Cooke, who he plays often on his radio show.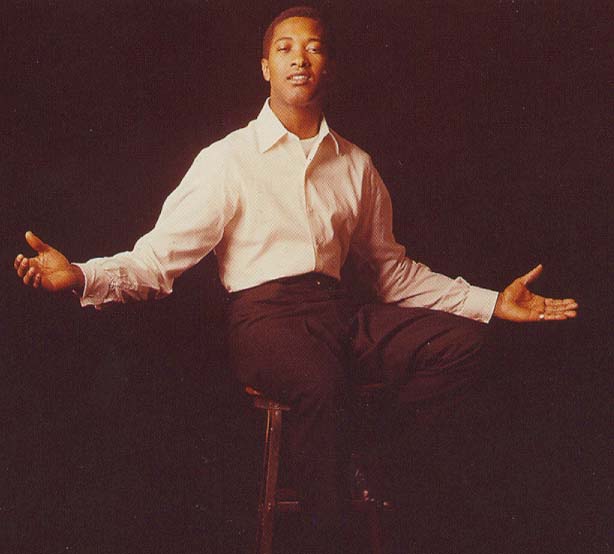 Sam Cooke
My dad played "Wonderful World" so many times in the house and car, while I was growing up, when I heard the Beyonce song, I instantly recognized the infringement. A few of the copyright infringing lyrics are:
Sam: but I do know one and one is two
Beyonce: but I know one plus one equals two
Sam: don't know much about algebra
Beyonce: I don't know much about algebra
Sam: don't know much about the French I took
Beyonce: I don't know much about fighting
Sam: what a wonderful world this could be
Beyonce: when the world's at war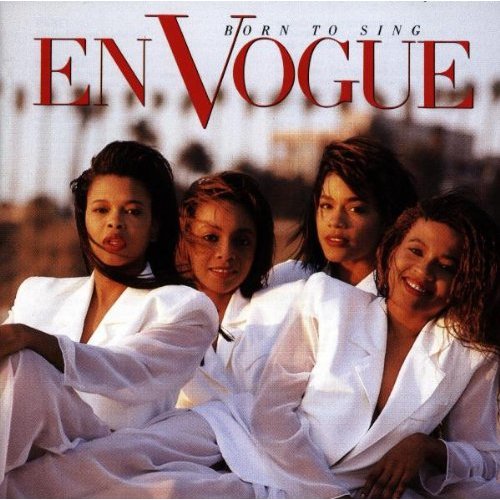 En Vogue




Beyonce's "1+1" is also a rip off in certain parts, of the 1991 En Vogue hit "Don't Go." It's clear she slapped the two songs together ("Wonderful World" and "Don't Go"). There are melodic infringements and lyrical ones as well:



En Vogue: don't go
Beyonce: don't let me go

En Vogue: let's make sweet love
Beyonce: make love to me

En Vogue: I won't put up any fight
Beyonce: I will fight for you

En Vogue: lay me down
Beyonce: I'm laying right next to you

En Vogue: Our love's been growing freely
Beyonce: our love will heal us all

En Vogue: it's out of my hands
Beyonce: when I ball up my fist

En Vogue: body next to mine
Beyonce: laying next to you



BEYONCE'S OBSESSION WITH RIPPING OFF VANESSA WILLIAMS' MUSIC CAREER: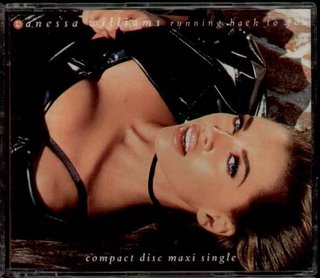 | | |
| --- | --- |
| | |
| Vanessa in 1991 | Beyonce in 2008 |



Vanessa Williams took the photo posted above on the left in 1991 for her "Running Back To You" single. In 2008, Beyonce ripped it off. Note the similarities:


1. Vanessa Williams is wearing

a black leotard

covered by a black jacket. Beyonce is wearing

a black leotard

.

2. Vanessa Williams is wearing

black paten leather ankle high boots

and Beyonce is also wearing

black paten leather ankle high boots

.

3. Vanessa Williams has

the front of her hair upswept with blonde highlights at the top while the back is flowing over her shoulders

. Beyonce has

the front of her hair upswept with blonde highlights at the top while the back is flowing over her shoulders

.

4. Another sick note to add, Vanessa Williams has a daughter named

Sasha

. Beyonce adopted an alter ego named

Sasha

Fierce (more like Sasha Stupid ripping everybody off).





PREVIOUS PHOTO AND VIDEO THEFTS OF WILLIAMS' WORK BY BEYONCE:
| | |
| --- | --- |
| Vanessa Williams 1988: | Beyonce 2009: |
| | |
(Above) same see through jacket, plunging neckline dress, dangling earrings, hair teased upwards and the same pose.
Same blue hued video tint, same hairstyle and highlights, but the part is on a different side and both wearing coats with black:
Vanessa Williams "Darlin I" 1988:
Beyonce "Halo" video 2009:

Pictured below, is Vanessa Williams in another scene from the 1988 "Darlin I" video, wearing that same black coat, makeup and hairstyle Beyonce is now wearing 20 years later in the rip off video (photo above right):



Vanessa Williams "Just For Tonight" 1991 (left) Beyonce 2008 (right)






Vanessa Williams "Comfort Zone" 1991 (left) Beyonce 2008 (right). Beyonce posing topless with a cross on her arm (bracelet) is sacrilegious and disrespectful to God.






Vanessa Williams 1988 (left) Beyonce 2008 (right) wearing the same style corset top, tutu, leggings and black boots as Vanessa Williams did in her "Right Stuff" debut video 20 years ago.






Vanessa Williams' "Darlin I" video 1988 (left) and Beyonce's "Get Me Bodied" video 2007 (right). Both scenes contain the singer getting out of the same old style black car with a chauffeur in uniform holding an umbrella for them in the rain, however, Beyonce stole it from the Vanessa Williams music video.



George Michael's "Too Funky" music video 1990's (left) Beyonce 2008 (right)
OTHER BEYONCE THEFTS:
Sued for stealing the song "Survivor"
Sued for stealing the song "Baby Boy"
Sued for stealing the song "Independent Women"
Sued for stealing the song "Kissing You"
Took credit for writing "Crazy In Love" when she didn't
Took credit for writing "Irreplaceable" when she didn't
Sued for not paying Wilhelmina
Sued for not paying Greg Walker/Icon Entertainment
Sued for stealing $32,000,000 from the family of her former dead co-manager who got them their record deal
Will be sued shortly for stealing the songs "Worldwide Woman," "Amor Gitmo" and "Welcome To Hollywood" and the videos "Beautiful Liar," "Suga Mama," "Greenlight," "Flaws and All" and "Still In Love."