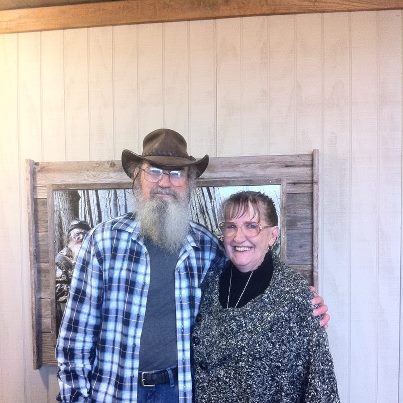 Si Robertson and wife Christine Robertson (aww)
During the first two seasons of the reality show "Duck Dynasty" most viewers assumed the hilarious Si Robertson was a single man. However, on a recent episode of the late night talk show "Jimmy Kimmel" featuring Phil, Si, Jase And Willie Robertson, it was revealed Si has a wife.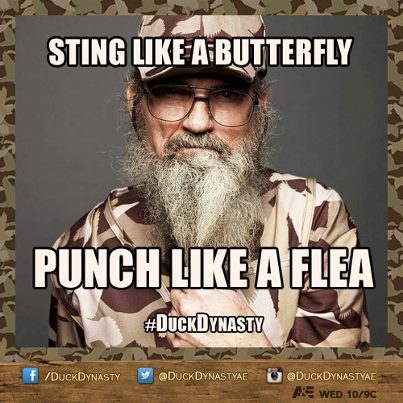 On the new season of "Duck Dynasty" it was also stated Si has been happily married for over 40-years. This information was made public mostly likely due to the fact women started writing to Si proposing marriage (they know a good thing when they see it). However, this confounded Si's brother Phil, who jokingly pretended no one in their right mind should want to marry his sibling.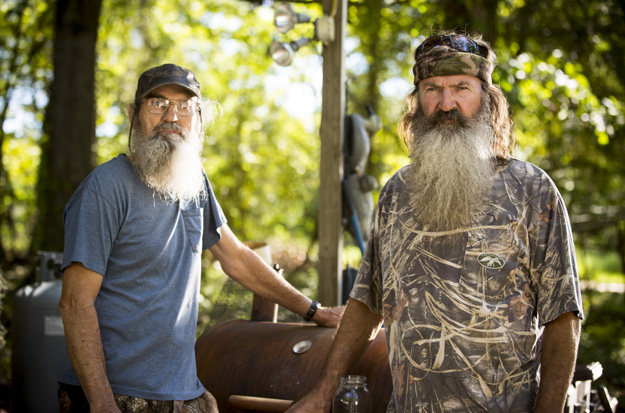 Si Robertson and brother Phil Robertson
So who is the brave lady that won Si's heart and can keep up with the Vietnam vet, who is full of colorful, funny stories and has driving skills that would scare NASCAR and Formula 1. Introducing Mrs. Christine Robertson. Living with Si must be a barrel of laughs.
STORY SOURCE