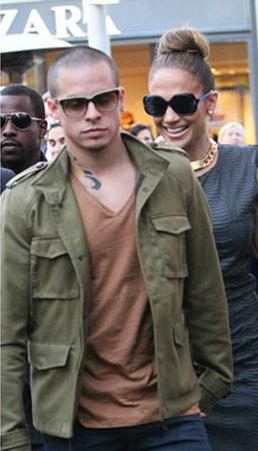 Jennifer Lopez and new boyfriend Casper Smart
Actress and sometimes singer, Jennifer Lopez, 43 is suing mad over claims her boyfriend, back up dancer, Casper Smart, 23, is gay. Recently, Smart was not so smart, after being snapped going into a gay, x-rated pornographic show in New York. The photos
have embarrassed Lopez, who has been forced to defend her relationship with him.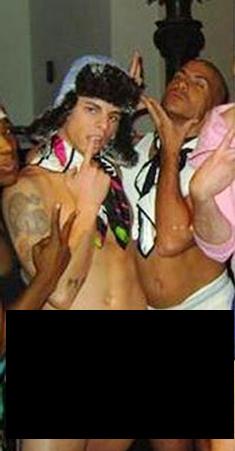 Casper Smart posing with fellow back-up dancers. The photos has been redacted by the Judiciary Report as Smart placed something in his underwear to mimic an erection.
Some outlets are stating she is considering filing a lawsuit, but the photographic evidence would work against her claim. Not to mention, there are other pictures online of Smart looking sweeter than a donut. The only thing that could make him look more gay in those photos is a tutu.
RELATED ARTICLES