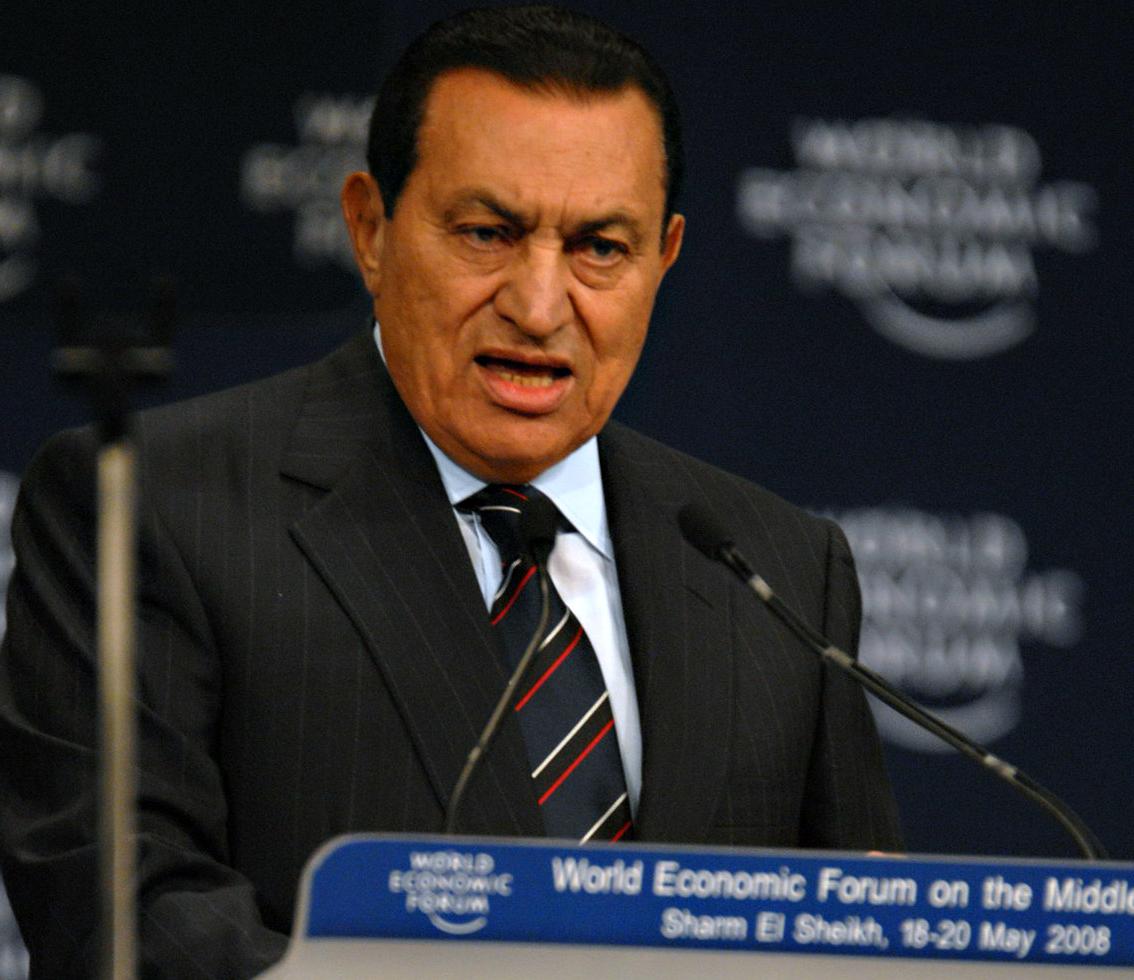 Hosni Mubarak
Now that President Hosni Mubarak has been deposed, Egyptians have only one thing to say, "Show me the money!" Seriously, authorities have begun the arduous process of tracing billions of dollars, said to have been stolen by the Mubarak regime. He is alleged to have used state funds to buy a fortune in real estate and other assets in America, Britain and the Middle East.
Mubarak went into office with very little and left a billionaire. This to many, indicates the pilfering of the national treasury for personal enrichment. Mubarak's accounts in Britain are candidates for seizure, with further asset searches being conducted.
Mubarak's son lives in a $35 million dollar London home in Belgravia, bought with state funds. It should be seized, auctioned and the funds given to the people of Egypt.
Why oh why, when people go into office, they do not resist the temptation of taking the People's money. It happens all over the world and there needs to be greater international accountability. Even in democratic nations, men such as former U.S. President, George W. Bush, engaged in double dealing in office, to enrich himself, his family and cronies to the tune of billions, at the American people's expense.
STORY SOURCE
Egyptians focus their attention on recovering the nation's money
Sunday, February 13, 2011 - CAIRO - ..."He stole our money," said Mohammed Tarik, 20, a medical student who wore a white smock that read "Victory for Egypt." "If the next president can get back the money, he will show he's not like the old president. It would restore Egypt's dignity and bring respect for the government."...
Few know Mubarak's worth. Some rumors, spreading on the Internet, say his family fortune is between $40 billion and $70 billion. Middle East analysts and news reports in the Arabic media say Mubarak and his family kept most of their wealth in real estate stretching from Egypt's Red Sea coast to London, Los Angeles and New York, and in Swiss and offshore bank accounts.