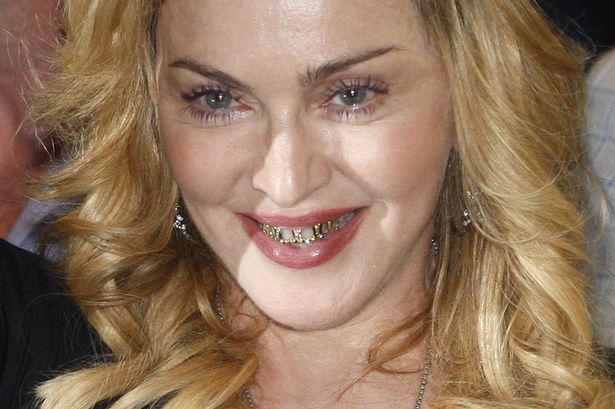 It must be terrible and embarrassing having Madonna for a mother
This is a follow-up to the December 15, 2015 article "
Madonna Is A Terrible Parent
" and the "November 14, 2016 article "
Madonna's Mad Children
." This week news broke that Madonna's underage 16-year-old bisexual son, Rocco Ritchie was arrested by the Metropolitan Police in a drug bust, in what industry insiders are saying came as a shock to her. He was caught smoking marijuana in London. When police searched his bag they found more marijuana, which equates to a drug possession charge.
He was taken to the police station and then released on bail. Madonna's son is now a juvenile delinquent with a criminal record thanks to her poor parenting, as she has encouraged her underage children to take drugs and drink large quantities of alcohol with her to the point of drunkenness. That is terrible parenting. There are people who have raised their children well and taught them to avoid drugs, but due to peer pressure from friends or acquaintances, they tried narcotics anyway. The parents can't be blamed for that. However, when you have a terrible parent like Madonna doing drugs and getting drunk with her underage kids in trying to be cool, that is foolish, inexcusable and a terrible example to set.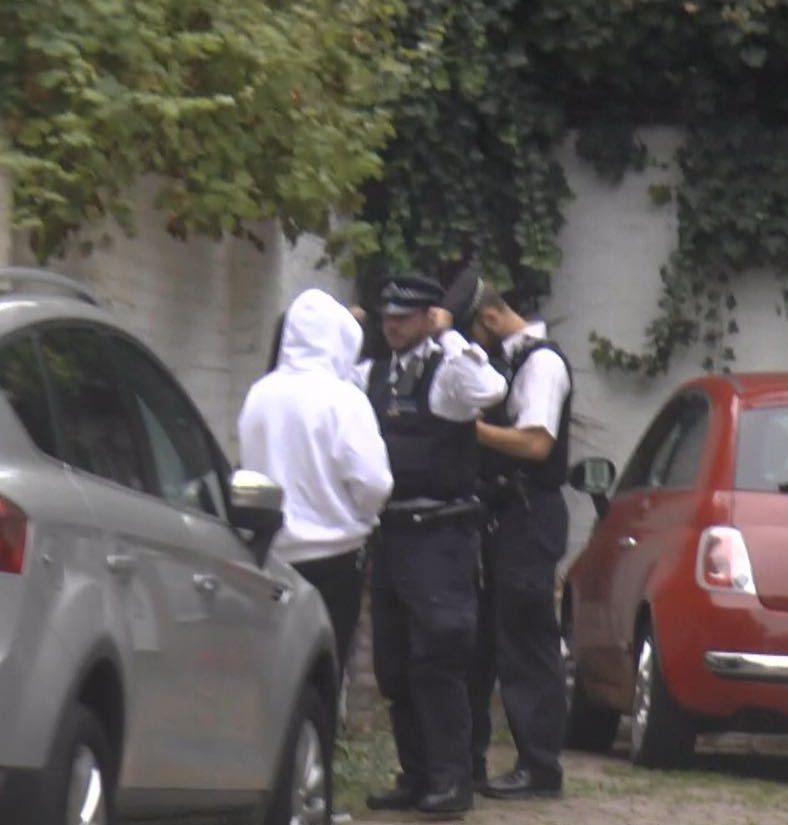 Police arresting Madonna's son for drug possession

Madonna's son has been branded a public menace in his father's London neighborhood of Primrose Hill, due to drug taking, loudness and overall menacing behavior. Rocco Ritichie's father is director Guy Ritchie. Madonna trapped Ritchie via a pregnancy, in the hope of scaring off his then girlfriend, model Tania Strecker.

Ritchie continued to resist marrying Madonna, as he was still in love with Strecker. However, when Strecker began dating someone else due to Ritchie's cheating and Madonna promised him a directing career in Hollywood using her connections, he agreed to do so, reluctantly wedding the vile pop star.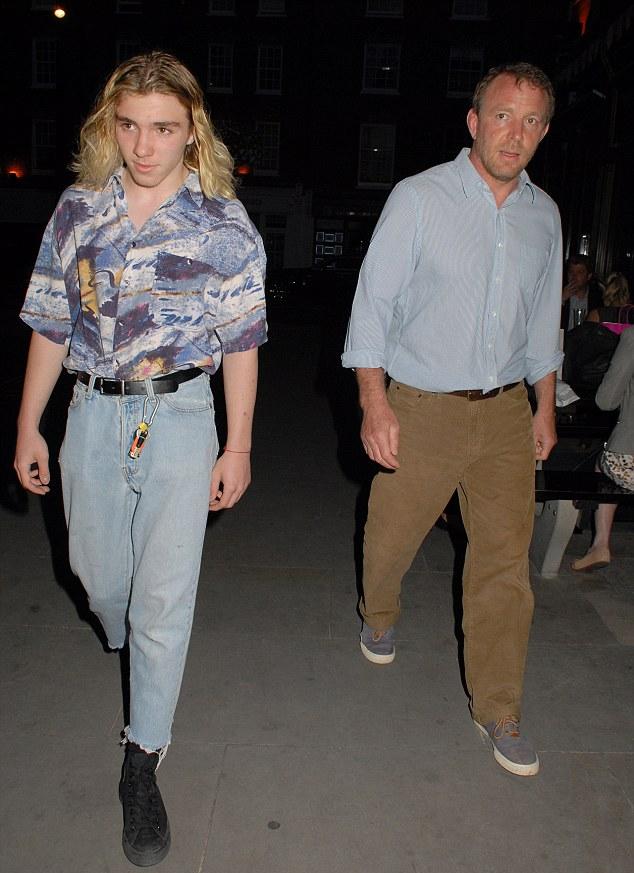 Rocco Ritchie and Guy Ritchie

When Ritchie's directing career began to pick up speed, he ditched Madonna. During their marriage he was in love with model turned actress, Kelly Brook, who was the longtime girlfriend of his friend, actor Jason Statham. After ditching Madonna, Ritchie then began dating a pretty model, Jacqui Ainsley. This infuriated Madonna. Ritchie then married Ainsley without anyone having to bribe him or twist his arm like Madonna did in trying to get him to marry her. Ainsley is the mother of three of Ritchie's children.

In 2015, Rocco Ritchie fled Madonna's home in America, due to her terrible behavior. It kicked off an acrimonious custody battle, which Madonna used for publicity for her flatlined music career. The judge in Britain refused to force Madonna's son to return to America to spend Christmas with her, when she tried to save face. The judge also refused to force Madonna's son to live with her in America. All of Madonna's children are drug addicts and alcoholics, who are also suffering from mental illness, due to her deranged, violent cult The Kabbalah Center.
MADGE SON DRUG BUST Madonna's son Rocco Ritchie, 16, caught with cannabis in drug bust after fed-up neighbours reported him to cops
22nd November 2016, 10:25 pm - MADONNA'S troubled son Rocco Ritchie has been arrested in a cannabis bust. Police alerted after locals saw lad acting suspiciously in posh neighbourhood and sources say Rocco tossed something away as cops swooped before finding Class B drug in his rucksack. Rocco, 16, was caught with cannabis in his rucksack after neighbours fed up with his bad behaviour reported him to cops.
They were furious after spotting Rocco, son of Lock, Stock and Two Smoking Barrels director Guy Ritchie, "smoking or doing drugs" in their posh neighbourhood. Sources said cops were alerted and saw the 16-year-old sitting on a wall with a male pal. As they approached, Rocco was seen tossing something away. Officers are said to have noticed traces of cannabis on his clothes.
And when they opened his rucksack they found a small amount of the Class B drug. Rocco, at the centre of a recent bitter custody battle between mum Madonna, 58, and Guy, 48, was arrested for cannabis possession. It happened in Primrose Hill, North London, two miles from his dad's home in Fitzrovia.
Last night a source said: "Rocco has become a well-known figure in the neighbourhood and not for the right reasons. He's been repeatedly seen acting suspiciously. "This incident was the final straw.
Local residents are fed up with him acting in this manner and called the police." Rocco was dealt with by Camden Borough's Youth Offending Team under the "Triage" youth justice scheme...
A month later, The Sun revealed photos of Rocco puffing on a suspicious-looking cigarette underneath London's Festival Pier on the Thames. Rocco's relationship with his mum improved and in September Guy and Madonna agreed he would stay with Guy but spend regular time in the US. Last night a Scotland Yard spokesman said: "A 16-year-old has been arrested for possession of cannabis. He was bailed and dealt with by Camden Borough's Youth Offending Team."