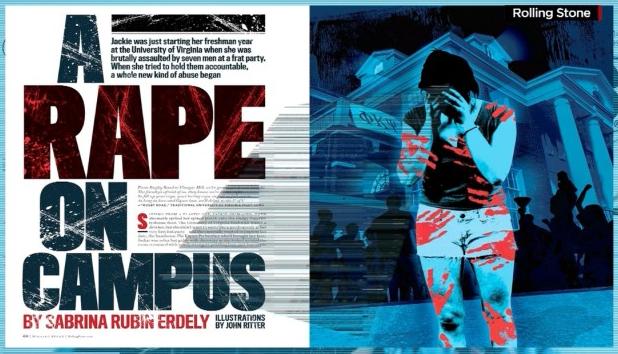 Rolling Stone's now discredited "A Rape on Campus" article caused a significant amount of damage
In 2014, Rolling Stone journalist Sabrina Erdely wrote an article entitled "A Rape on Campus" regarding a University of Virginia student identified as "Jackie" who had been gang raped at the school by several male fraternity members of Phi Kappa Psi. People were outraged over the rape.
Based on details in the story, three members of Phi Kappa Psi were publicly outed as rapists and made the subject of terrible harassment, threats and insults. The fraternity was suspended by the university. The faculty of the University of Virginia was also brought under great public scrutiny and criticism.
It turns out "Jackie" made up the whole thing about being raped. It never happened. Rolling Stone believed her story and ended up publishing a piece that was a lie. Journalists from newspapers unraveled the story when they began reviewing her claims. Journalists unmasked it as a lie, as it was filled with many discrepancies. It was revealed "Jackie" made up the story for sympathy from a fellow student she was in love with, Ryan Duffin. Rolling Stone retracted the story. However, significant damage had been done to the reputations of faculty at the University of Virginia and the Phi Kappa Psi fraternity.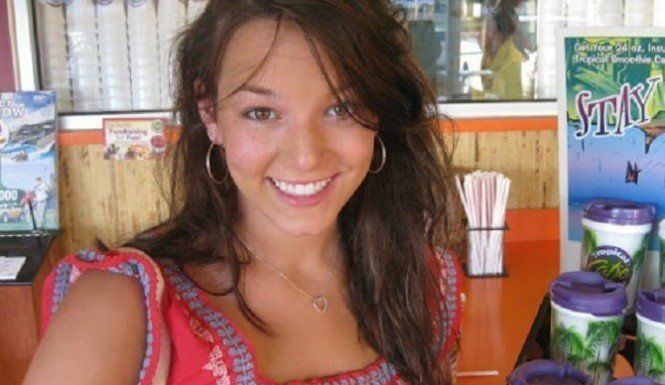 Jackie Coakley made up rape story
A jury has come to a verdict in the defamation civil case brought against Rolling Stone and Sabrina Erdely by University of Virginia associate dean Nicole Eramo, awarding her $3,000,000 in damages. Eramo had been publicly slammed for not handling the rape claim properly (which turned out to be a false rape claim). Eramo and her reputation suffered as a result of the article in Rolling Stone.
Erdely was blamed for not doing enough research regarding the gang rape claims of "Jackie." Rolling Stone writer Erdely failed to properly interview people "Jackie" named in connection with the story and friends she stated came to her aid. Her friends later revealed they did not see cuts and bruises on "Jackie" and she did not appear distressed, which completely contradicts the Rolling Stone article. Phi Kappa Psi has also filed suit against Rolling stone and the case is currently pending.
People want to believe a person who states they have been raped. No one wants to believe a person stating they have been raped is lying. However, it has occurred. Some have fabricated rape claims and destroyed lives and reputations in the process. The Judiciary Report would like to implore people not to make up rape claims. When people actually get raped, the false claims others made, makes it more difficult for them to be believed by the public and juries. Rape is a very real and serious crime. Do not make a mockery of it by lying.
STORY SOURCE
In Rolling Stone Defamation Case, Magazine and Reporter Ordered to Pay $3 Million
NOV. 7, 2016 - CHARLOTTESVILLE, Va. — A federal jury on Monday ordered Rolling Stone and one of its writers to pay $3 million in damages to a University of Virginia administrator over a discredited article two years ago about a supposed gang rape at the university.
The jury in Charlottesville, Va., had already decided on Friday, after a two-week trial, that Rolling Stone; Wenner Media, its parent company; and Sabrina Rubin Erdely, the author of the article, were all liable for defamation in a case that centered on faulty reporting and a failure to apply basic fail-safes in editing.
After deliberating for less than two hours on Monday, the jury of eight women and two men decided that Ms. Erdely was liable for $2 million of the total, and Rolling Stone and Wenner Media for $1 million. In her suit, filed in May 2015, the administrator, Nicole P. Eramo, had asked for $7.5 million in damages...