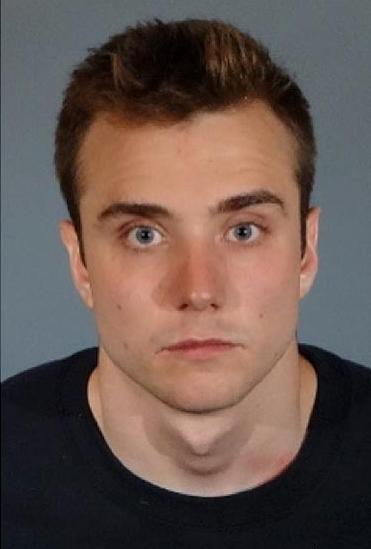 Calum McSwiggan
This is a follow up to the June 30, 2016 article "
Police State Gay You Tube Vlogger Faked Homophobic Attack
." Gay YouTube.com vlogger, Calum McSwiggan, pleaded guilty to felony vandalism and filing a false police report charges. McSwiggan had filed a police report stating he was attacked by three homophobes outside a bar in West Hollywood.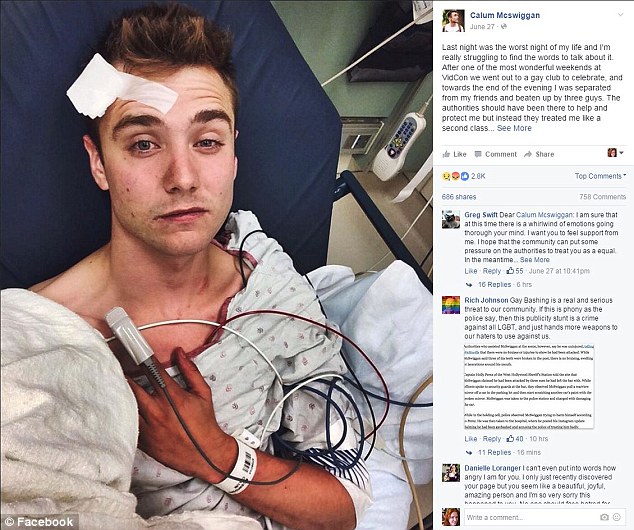 McSwiggan inflicted injuries on himself and posted it on Instagram stating he was attacked by three men, indicating he is suffering from mental illness.
Police later observed McSwiggan vandalizing a vehicle, then the jail cell he was placed in by police who arrested him for the aforementioned crime. McSwiggan used "the handle and receiver of a payphone inside the cell" to create self-induced injuries, such as three broken teeth and a head injury that required six stitches. McSwiggan has been sentenced to 3-years supervised probation and anger management sessions.
STORY SOURCE

YouTube star pleads guilty to vandalism in false report case
November 8 at 4:23 PM - LOS ANGELES — A gay YouTube personality has pleaded guilty to felony vandalism in an incident in which he claimed he was the victim of a hate crime. The Los Angeles County District Attorney's Office says London-native Calum McSwiggan pleaded guilty Monday and was sentenced to three years of supervised probation and 52 anger management sessions.