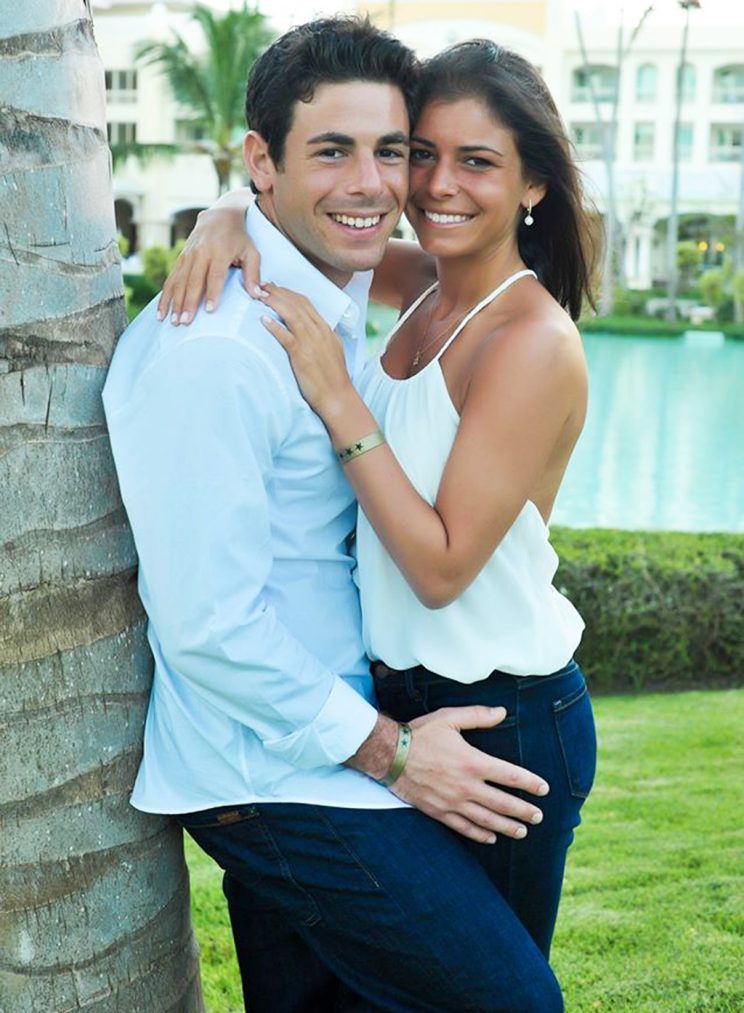 Bradley Moss and Amy Bzura made a cute couple
New Yorker, Bradley Moss, has sued his former fiancée, Amy Bzura, for $125,000 over her refusal to return the engagement ring he gave her, prior to their relationship ending. The former couple dated for 3-years and became engaged in November 2015. After their relationship fell apart, Moss demanded Bzura return the $125,000 ring and she refused. Moss has now sued Bzura for the ring or its financial equivalent in the form of a check.

According to Findlaw.com, "If the engagement is broken, the giver gets the ring back, regardless of who or why." Based on principle, Bzura should return the ring. It is customary for women to do so when an engagement in cancelled. Some men allow the woman to keep the ring. However, some do not. The mere fact the matter is in court must be distressing and not worth the hassle.
STORY SOURCE

Man Sues Ex-Fiancée for $125,000 Ring
November 13, 2016 - By most accounts, Amy Bzura and Bradley Moss were looking forward to a happy marriage and long life together. The two were set to marry this past October with friends and family excited to attend the affair. But the two have ended up in a different type of legal arrangement, as Moss is suing Bzura for the return of the $125,000 engagement ring he gave her.
As reported in the New York Post, the New York City-based couple had been dating for more than three years when Moss proposed to Bzura on Nov. 7, 2015, according to court documents. That's when he gave her the square emerald-cut diamond engagement ring, apparently valued at $125,000. They were set to be married on October 29...