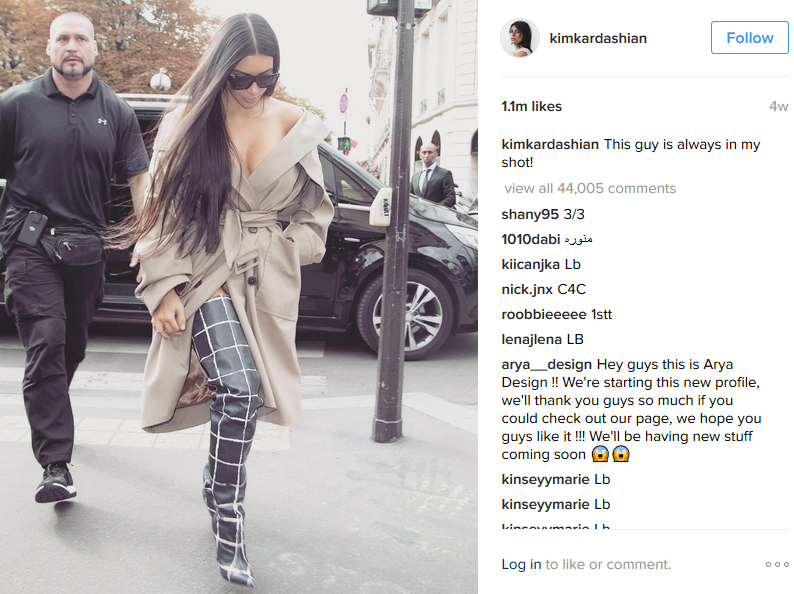 Pascal Duvier and Kim Kardashian

Reality star Kim Kardashian has fired her bodyguard, Pascal Duvier, after she was robbed of $11,000,000 in jewelry that occurred while she was in a rented apartment. Duvier was guarding Kardashian's sisters at a night club when the robbery occurred. Therefore, how can this be his fault.
Duvier successfully guarded Karashian's surgically altered but for years without incident. He could sue her for wrongful dismissal, if she did not fire him for the correct reasons, especially in light of the scandal concerning the robbery, which could taint his reputation, as people will assume he did something wrong.
STORY SOURCE

Kim Kardashian And Kanye West Part Ways With Bodyguard
Kim Kardashian and Kanye West have parted ways with their longtime bodyguard Pascal Duvier, sources tell Us Weekly. The decision comes after Kardashian was robbed and held at gunpoint in Paris last month. Find out more in the video above, and detailed below. Duvier, 43, first started working with West in 2012 and later Kardashian in 2013.
According to an insider, "the decision wasn't personal but rather a complete overhauling of security after the incident." As previously reported, the Selfish author, who feared for her life and was left badly shaken after the incident, didn't blame Duvier for not being on hand the night of October 3...