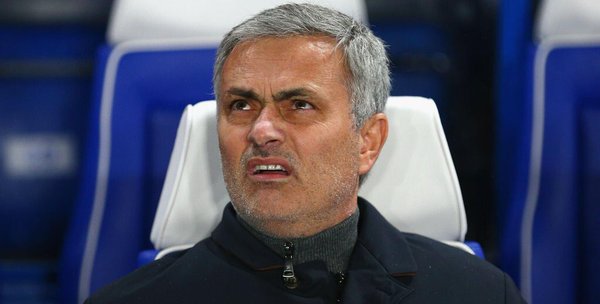 Jose Mourinho
This month, Mourinho slipped up and admitted he was fired. Mourinho stated of Chelsea owner Roman Abramovich, who fired him, "He was never my friend. We always had the relationship of owner-manager. Very respectful relationship. We were never friends. We were never close to each other. When some managers leave clubs, they like to, I don't know the right saying, but in Portuguese it is 'wash the dirty clothes.' Go back and speak and speak and speak. I leave clubs with a very good feeling, the feeling of doing everything to succeed. I gave everything to the club. I don't like to go back and speak specially about the bad things. I want to keep the good things – and at Chelsea I had so many good things, in terms of results, friends I have for life, an amazing empathy with the supporters. The supporters didn't change their relationship with me because of last season and a couple of months of bad results."
Mourinho has coached impressive teams and did well throughout his managerial career, but his temper and disposition got him into trouble. Mourinho has clashed with other managers and staff of teams he managed. His dismissal at Chelsea FC was due to these patterns of behavior. He's not gotten off to the best start in his new post as manager of Manchester United FC.
Mourinho signed with Manchester United 3-months ago, hoping to follow in the footsteps of a man he admires, coaching legend, Sir Alex Fergusson. However, Mourinho has been moaning to the press about life in Manchester, England and that his family has not moved with him, opting to remain in glitzy London, England. It's a bit perplexing that Mourinho's wife, son and daughter have opted not to join him in Manchester. Mourinho stated to the press that he is "miserable."
London is the top city in Britain. It's a very popular place, but Manchester is nice as well. Mourinho has moved into a hotel in Manchester, rather than purchasing a house or flat (condo). It's not like he's broke. Mourinho has made millions from coaching football. Mourinho also owns a mansion in London. Living in a hotel is not the best situation for someone in his position. The standard when a person of means joins Manchester United is they usually purchase a home in Cheshire. The preferred place among Manchester United stars and staff is idyllic Alderley Edge. Mourinho's unwillingness to move into a house or flat in Manchester lends the impression he does not see the move as a something long term.
Mourinho's controversial signing of 23-year-old footballer, Paul Pogba, was very risky. Mourinho signed Pogba for £89,000,000. What's ironic is in 2012 Manchester United had sold Pogba to Juventus for £1,500,000. To buy him back at £89,000,000 is very poor football economics for two reasons. That's Messi money, meaning a goal scorer firing off goals like Lionel Messi and with high shirt sales that can justify that type of expenditure. Pogba is a good player and he is not playing badly, but he's not really scoring many goals. He's only scored one goal in three months.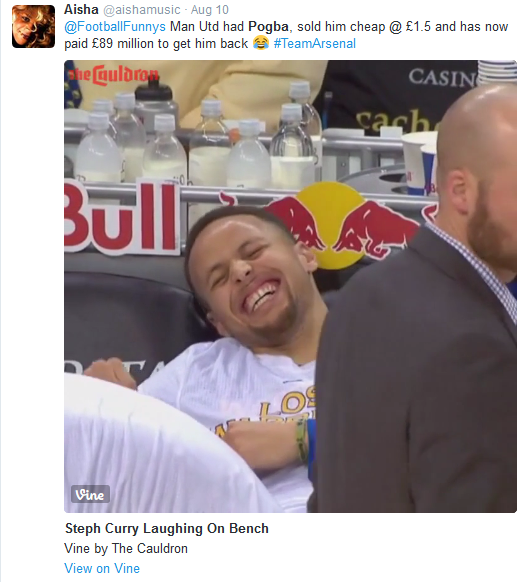 Tweet on my Twitter page from 3-months ago regarding overspending on the Paul Pogba transfer
Mourinho has over spent on the current squad, spending
£156,000,000 upon landing at Manchester United
. Mourinho also seeks to spend millions more on new talent. The team is currently number seven on the Premier League table. There are teams who have spent far less money that are ahead of Manchester United on the table.
Last week Mourinho referenced his Manchester United move as "a disaster." At this point is has been a disaster. Manchester United are not getting good results on the football pitch. The team has been intrinsically broken since Ferguson's departure. Mourinho is Manchester United's third manager struggling after Ferguson's winning ways (David Moyes and Louis Van Gaal preceded Mourinho).
STORY SOURCE
Mourinho admits he was fired, not 'mutually consented'
Date published: Saturday 22nd October 2016 9:48 - Jose Mourinho has finally admitted that he was sacked as Chelsea manager in 2015, not 'mutually consented'. Mourinho's second reign as Blues boss ended in ignominious fashion in December of last year, when he left his post mere months after winning the Premier League title.
Mourinho's second departure was billed as mutual consent but he admitted in his press conference ahead of his return to Stamford Bridge with Manchester United he was sacked. There are no hard feelings, though, and Mourinho is looking forward to seeing some of the lifelong friends he made at the club...
Jose Mourinho's transfer spending since 2004 hits £856.8m with £100m world-record signing of Paul Pogba
Published: 06:49 EST, 10 August 2016 | Updated: 10:26 EST, 10 August 2016 - Jose Mourinho has never been afraid to splash out in the transfer market – and his £100million move for Paul Pogba takes his career spending over the £850m mark. The Manchester United manager has spent an incredible £856.8m on players since arriving at cash-rich Chelsea 11 years ago.
Pogba is, of course, Mourinho's most-expensive buy yet and this summer's transfer window represents his biggest-ever period of spending. United have flashed the cash to bring in Eric Bailly (£30m from Villarreal) and Henrikh Mkhitaryan (£26m from Borussia Dortmund), while also recruiting Zlatan Ibrahimovic on a free transfer. The running total of £156m at United engulfs any of his seasons at Chelsea, Inter Milan or Real Madrid...
RELATED ARTICLES