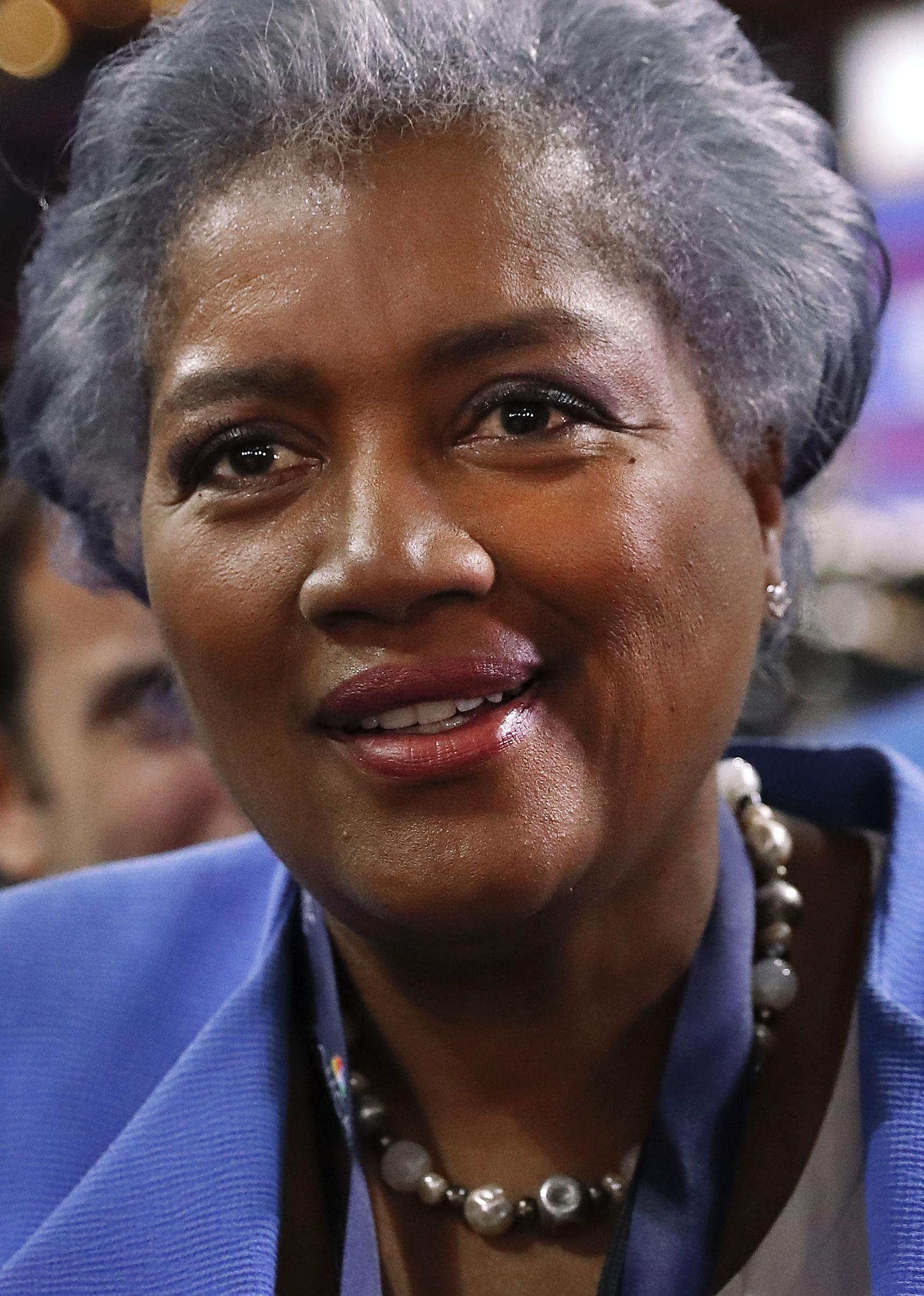 Donna Brazile
The chairwoman of the Democratic National Committee, Donna Brazile, has been fired from her job at CNN, for sneaking debate questions to dishonest, deceitful presidential candidate, Hillary Clinton. The whistleblower website Wikileaks leaked hacked emails revealing Brazile sneaking debate questions to Clinton, who is suffering from Parkinson's related dementia, to give her team time to prepare answers.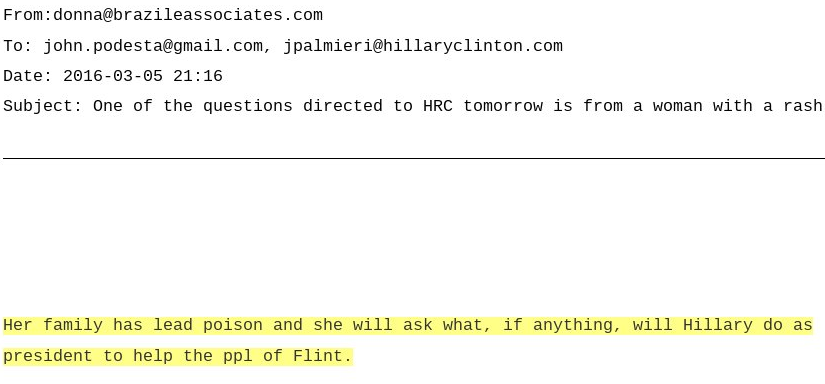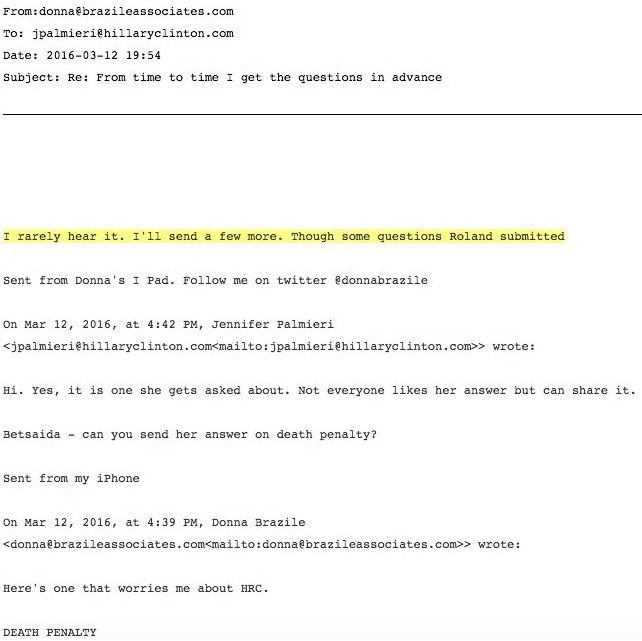 Wikileaks hacked, leaked emails illustrating Donna Brazile leaking debate questions to Hillary Clinton
Brazile, along with former DNC chair, Debbie Wasserman-Schultz, helped Clinton steal the election primaries from the better candidate, Bernie Sanders. Clinton, Brazile and Wasserman-Schultz's unlawful conduct is tantamount to election rigging and fraud, which disenfranchised millions of Democrats who voted in the primaries. There's that Clinton taint again. Everything they touch they corrupt.
STORY SOURCE

CNN SEVERS TIES WITH DNC CHAIR BRAZILE!
Jim Hoft Oct 31st, 2016 12:06 pm - Brazile thanked CNN for her time on the network. They just fired her. The Politico reported: CNN says it is "completely uncomfortable" with hacked emails showing former contributor and interim DNC chair Donna Brazile sharing questions with the Clinton campaign before a debate and a town hall during the Democratic primary, and has accepted her resignation.
Hacked emails posted by WikiLeaks show Brazile, whose CNN contract was suspended when she became interim DNC chair over the summer, sharing with the Clinton campaign a question that would be posed to Hillary Clinton before the March CNN Democratic debate in Flint, and sharing with the campaign a possible question prior to a CNN town hall also in March...