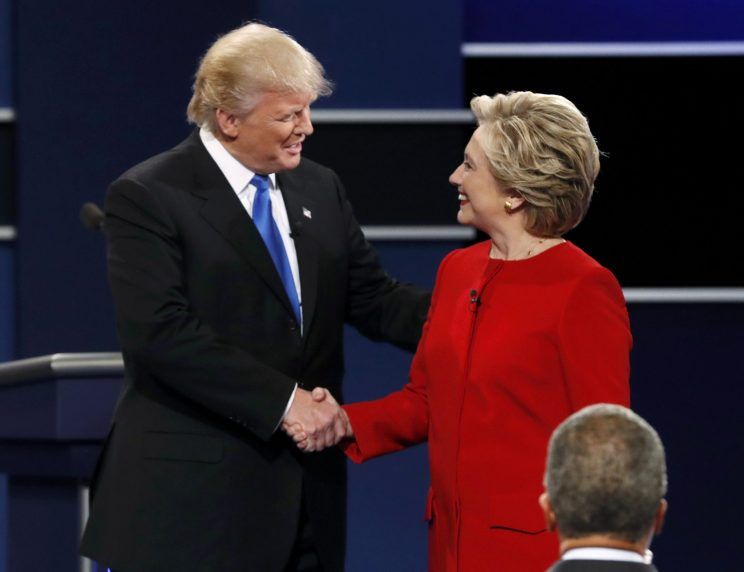 Donald Trump and Hillary Clinton
Hillary Clinton just crapped out on a significant poll. An AP-GfK poll discovered only 36% of Americans believe Hillary Clinton is healthy. This is in contrast to 51 percent of Americans who believe Donald Trump is health. Trump also continues to beat Clinton in polls regarding the economy.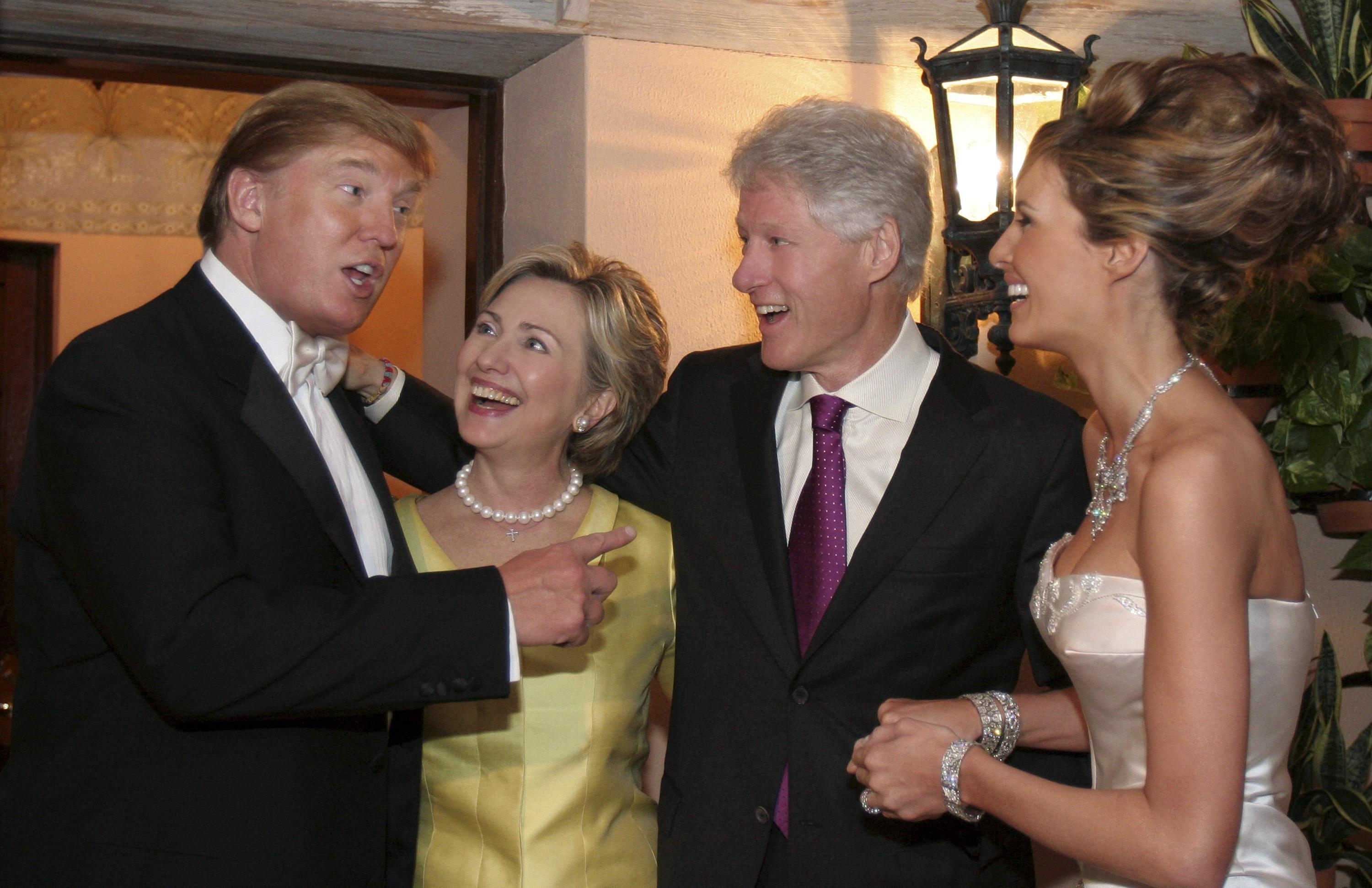 Donald Trump, Hillary Clinton, Bill Clinton and Melania Trump. You known Bill was trying to get Melania's number (LOL). And Trump needs to go back to that haircut cause it's closer to his head (LOL).
Clinton's severe chronic coughing, uncontrollable facial expressions, tremors, seizures and eye movement issues that have all been successfully analyzed online by medical professionals (as they are hiding her true medical records), have led the majority of the public to believe she is ill. It shows.

STORY SOURCE

Only Third Of Americans Think Hillary Is Healthy Enough To Be President

We know Hillary Clinton's health is an issue. She can't campaign for long periods of time, she coughs constantly and let's not forget her passing out during a 9/11 ceremony on a temperate nearly-fall day. But the media is covering for her. They think any mention of her health is inherently sexist and should be dismissed. They've even helped manufacture multiple "doctor's reports" stating she is "healthy."
But what do the American people think? Are they buying into the media narrative that Hillary is healthy? Via Breitbart: The AP-GfK poll found 51 percent of voters are very or extremely confident that Trump is healthy enough to be president. In contrast, just over a third of voters — 36 percent — had the same confidence in Clinton's health...