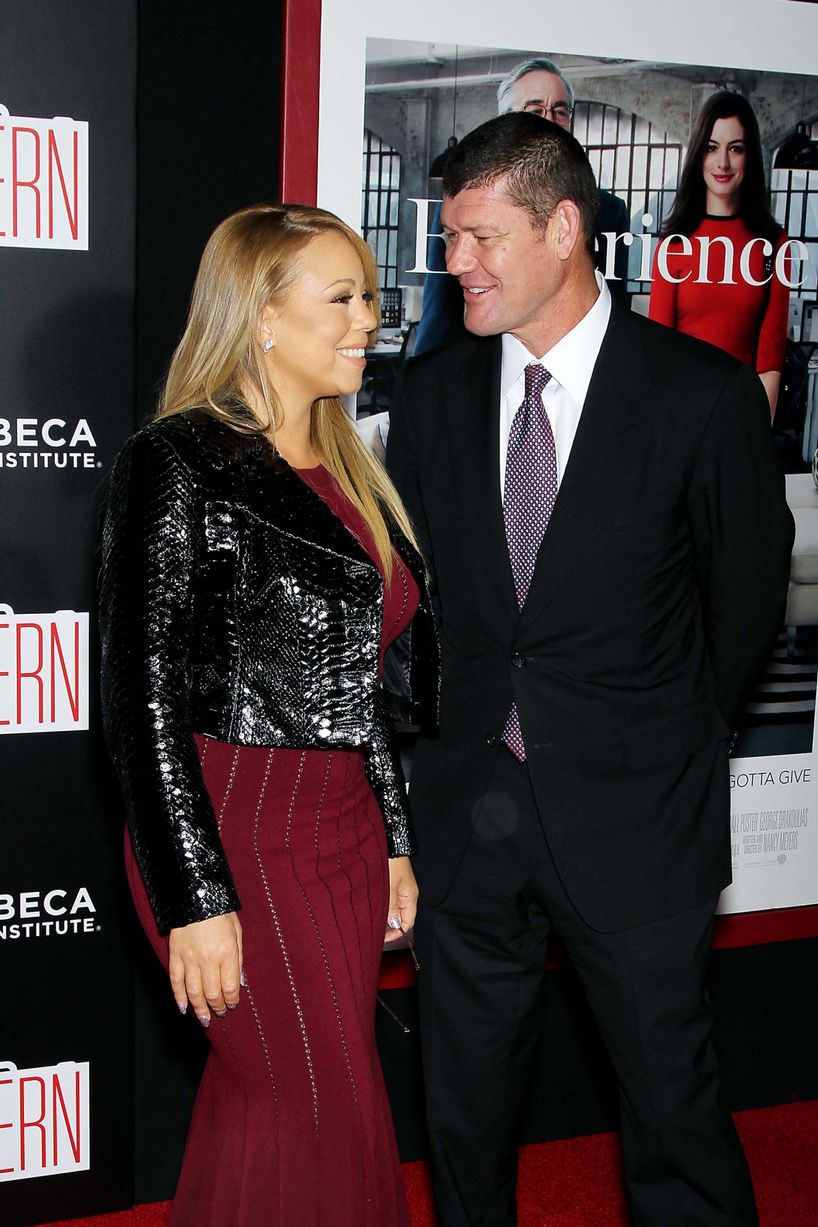 Mariah Carey and James Packer
Things are on another downward slide for fallen singer, Mariah Carey. First two of her albums in a row flopped. Then she was dumped by cheating husband, Nick Cannon, who left her stating she is very mentally ill and he fears for their young twins safety. Then, her Las Vegas residency turned into a disaster due to vocal and emotional problems, leading to many dates being cancelled, leaving fans very disappointed and upset. When Carey finally did hit the stage, critics and fans complained about the subpar show, her shoddy vocals and terrible costumes that did not accentuate her fuller figure.
Things seemed to be looking up, as she got engaged to Australian billionaire, James Packer, began a bizarre reality show and began dabbling in the studio again...only for things to quickly turn terrible again. Woman's Day magazine in Australia published an article stating Packer dumped spendthrift Carey, who greedily wants to keep her $10,000,000 engagement ring. If an engagement is cancelled, the woman should give back the ring, especially one of high monetary value. Carey is known for being materialistic and spending excessive sums of money.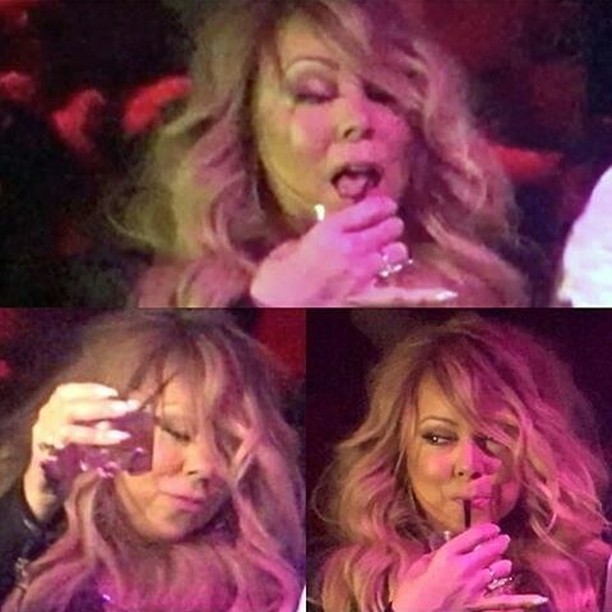 Alcoholic and drug user Mariah Carey
Carey's reality show is also flopping and her Las Vegas residency is in doubt once again. Carey also cancelled much of her South American tour due to poor ticket sales. Carey has no hit, is not popular right now and the public knows of her vocal problems and spotty attendance record to her own shows. Therefore, poor sales were to be expected.
Carey is being cruel to her sister who is struggling with HIV and became violently ill this year. Allison Carey has been imploring sister Mariah for help, but she has turned her back on her. Now that Carey is down in the dumps again, maybe she will recognize in part, how bad Allison feels and help her. There's no excuse for turning her back on her sick sister.
STORY SOURCE

IT'S OVER: James Packer dumps Mariah Carey
Oct 27, 2016 - 71 readers laughed - Billionaire casino mogul James Packer has dumped fiancé, pop star Mariah Carey after falling out over her new reality TV show and extravagant spending. The tycoon is understood to have walked away from the singer as she prepares to expose much of her glittering life on a new reality TV show, allowing her to keep the $10m diamond engagement ring he gave her in January.
"It's all over," confirms one close family friend. "James had huge reservations about Mariah's new reality TV show and the fact that she was willing to expose their lives to the world." The news comes as no great shock to friends and relatives of the Packer family who have had reservations about the relationship ever since James started wooing the flamboyant singer in Las Vegas last year.
Mariah, 46, created tension within the family after refusing to attend James's sister Gretel's 50th birthday in Sydney earlier this year, and his mother, society matriarch Ros Packer, struggled to connect with the singer. There have rumours for weeks that the glamour couple were experiencing difficulties, particularly as Mariah devoted much of her time to a reality TV show about her life, which James, 49, was reluctant to participate in...